Erdoğan urges separation of Sweden's NATO membership and Turkey's F-16 purchase bid
Following the G-20 meeting, President Erdoğan expressed significant displeasure regarding the connection made by U.S. President Joe Biden's administration between the sale of F-16 fighter jets to Turkey and Turkey's endorsement of Sweden's NATO membership application.
Reuters - Duvar English
U.S. President Joe Biden's administration is linking F-16 fighter jet sales to Turkey with Turkish ratification of Sweden's NATO membership bid, and this "seriously upsets" Ankara, President Recep Tayyip Erdoğan said in a press briefing after the conclusion of the G20 summit in New Delhi on Sep. 10.
Erdoğan said he had a "pull-aside" meeting with Biden on the sidelines of the gathering and they discussed the transfer of F-16s to Turkey.
Biden made a connection between the supply of F-16s and Turkish action in ratifying Sweden's application to join NATO, Erdoğan said. "This approach seriously upsets us," he said.
Turkey, which had been the main stumbling block in Sweden's path towards NATO, asked in October 2021 to buy $20 billion worth of Lockheed Martin Corp's (LMT.N) F-16s and nearly 80 modernization kits for its existing warplanes.
After months of objections, Erdoğan agreed at a NATO summit in July to forward Sweden's NATO bid to the Turkish parliament for ratification.
A day later, U.S. National Security Adviser Jake Sullivan said Washington would proceed with the transfer of F-16s to Turkey in consultation with Congress.
However, the timing of both the F-16 transaction and the Turkish parliament's green light for Sweden remains unclear.
"If you say that Congress will decide (on sales of F-16s to Turkey), then we have a Congress in Turkey as well - it is the Turkish parliament," Erdoğan told reporters. "It is not possible for me to say 'yes' (to Sweden's NATO membership bid) alone unless such a decision is approved by (our) parliament."
Ankara has accused Sweden of harboring militants hostile to the Turkish state, mainly members of the outlawed Kurdistan Workers Party (PKK), deemed a terrorist organization by Turkey, the European Union and United States.
Erdoğan also said Sweden should "keep its promises" and take more steps - which would include extraditing alleged PKK militants and preventing pro-PKK rallies in Sweden - before Turkey clears its NATO bid.
To address Turkish concerns, Stockholm passed legislation in June outlawing being a member of a terrorist group or providing logistical and financial help to proscribed groups.
Stockholm recently voiced hope that Turkish lawmakers would ratify its NATO bid when they reconvene in October, as agreed at the NATO summit in July.
Sweden and Finland applied last year to enter NATO after Russia invaded Ukraine. While Finnish membership was sealed in April, Sweden's bid remains held up by Turkey and Hungary.
Turkish Foreign Minister has said Ankara and Budapest are working in close coordination on the issue.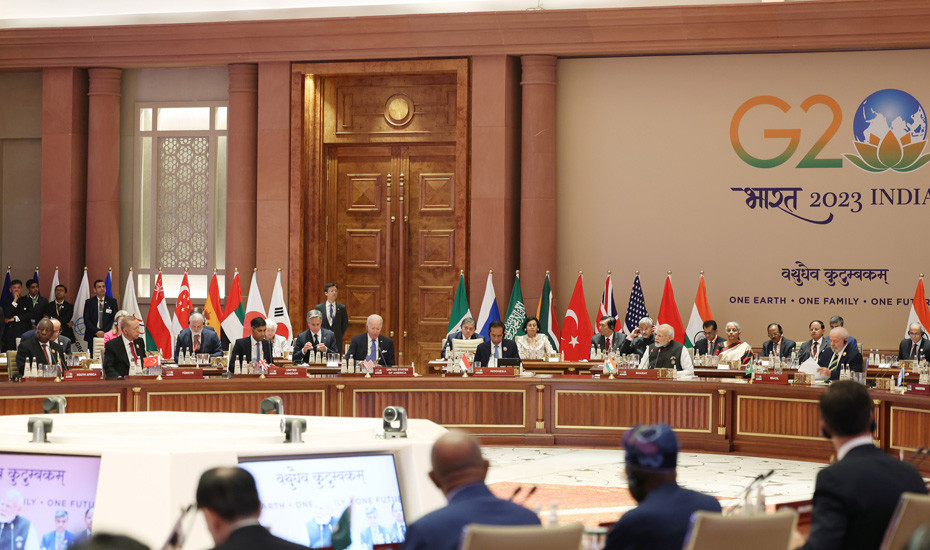 Excluding Russia from grain deal talks will not be sustainable, Erdoğan says
Any initiative to revive the Black Sea grain deal that isolates Russia is not likely to be sustainable, Erdoğan added.
Russia quit the deal in July, a year after it was brokered by the United Nations and Turkey, complaining that its own food and fertiliser exports faced obstacles and insufficient Ukrainian grain was going to countries in need.
Russia, Ukraine and Turkey are going to continue to discuss the grain deal, Erdoğan said.
Russia is willing to send free grain to poorer countries, which Turkey favors, he told reporters, adding that Qatar had also agreed
Erdoğan said he was not "hopeless" about reviving the grain deal.
The Turkish president also held talks with Japanese Prime Minister Fumio Kishida at the sidelines of the G20 summit regarding efforts to revive the deal, two sources with knowledge of the matter said, without giving further details.
Erdoğan, Egypt's Sisi discuss energy cooperation

Erdoğan met with Egypt's President Abdel Fattah al-Sisi on the sidelines of a G20 summit, Erdoğan's office said in a statement.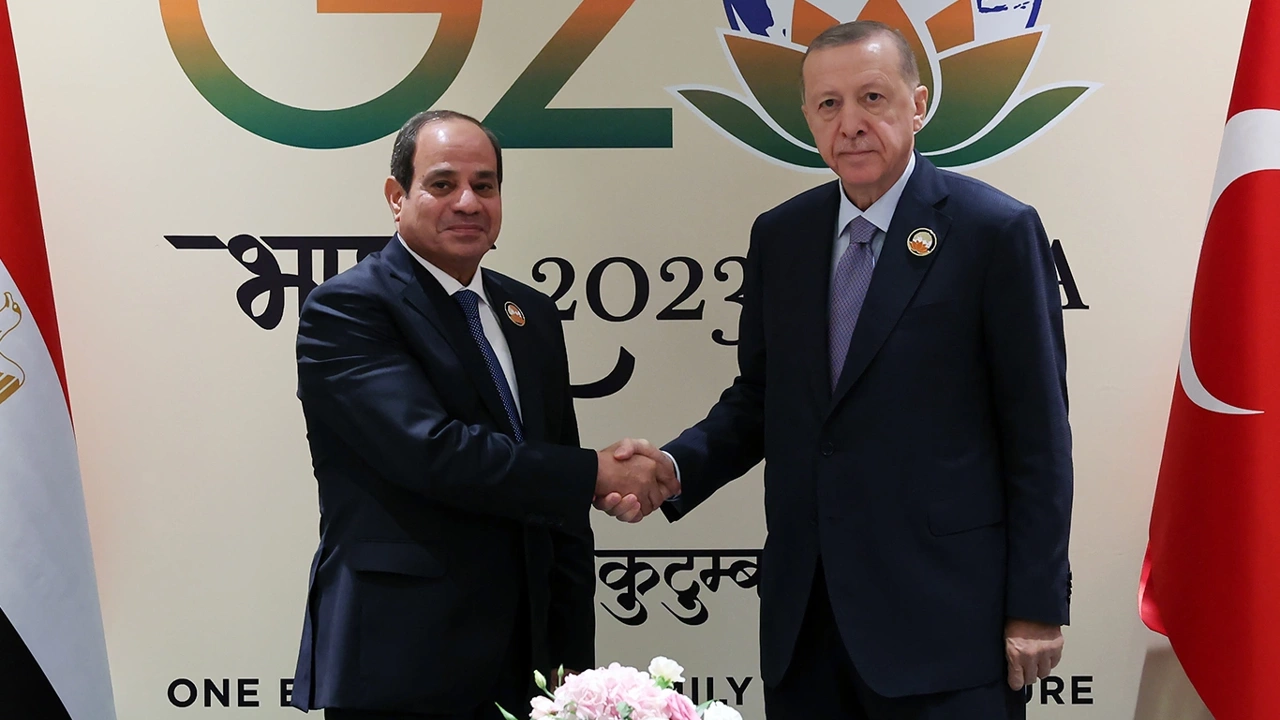 Erdoğan and Sisi discussed bilateral ties and energy cooperation between Turkey and Egypt, as well as regional and global issues, it said.
Egypt and Turkey upgraded their diplomatic relations by appointing ambassadors to each other's capitals in July after a decade of tension.