Hacettepe University arts students protest dismissal of nude models
After nude models working for Hacettepe University's Faculty of Fine Arts were dismissed from the university, a group of students protested the decision at the campus.
Serkan Alan / DUVAR
Nine nude models working for Ankara Hacettepe University's Faculty of Fine Arts were dismissed from the school at the end of 2021. The students protested the decision on the campus, demanding that nude models return to work, and stating that their education rights were violated.
One of the students stated that they haven't seen any nude models since the beginning of the semester, and that this disrupted the learning environment in especially the sculpture, painting and ceramic courses.
The students also submitted a petition to the Dean's Office, asking why the nude models were not hired.
The Dean's Office gave a very vague answer, saying: "Our faculty plans and implements education activities in accordance with the relevant legislation and in a way that our students will get the maximum benefit."
The students then launched a protest, with a demand that nude models are rehired.
"We started to protest. As part of our demonstration, we all took our picture mats and gathered in the courtyard of Faculty of Fine Arts. Normally we put a chair where the model should sit. Since there was no model, we sat without drawing anything. We will continue with our protests until we get results," the students said.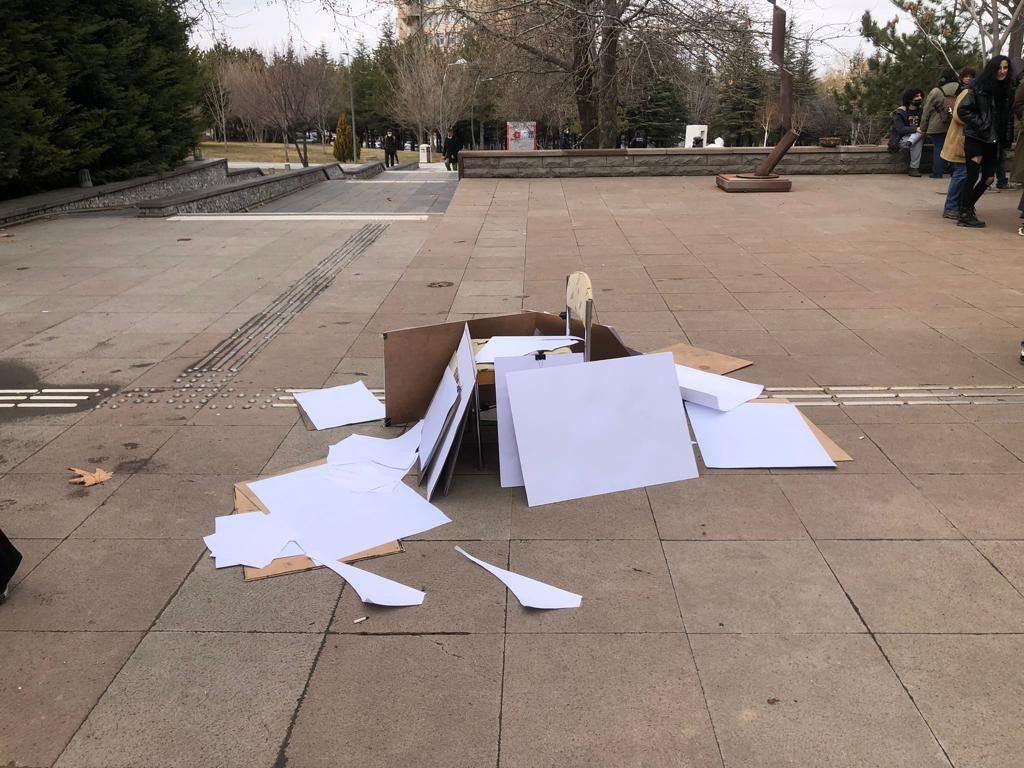 The students also issued a statement in which they demanded that the university withdraw the price hikes in campus meals and remove the time limit for using the workshops in Faculty of Fine Arts.