Coronavirus at Turkey's doorstep, Health Minister warns
Turkish passengers and crew members on a flight from Tehran that landed after a diversion in Ankara showed no evidence of coronavirus infection, Turkish Health Minister Fahrettin Koca said on Feb. 25. All 140 people on the plane will be kept under quarantine for 14 days in Dr. Zekai Tahir Burak Hospital.
Duvar English
Coronavirus has spread as far as Turkey's doorstep, Turkey's Health Minister Fahrettin Koca said Feb. 26 as the virus has killed 15 and infected 97 in the neighboring state of Iran.
"The risk is at our door, this is critical. The spread is getting larger every day in our region. We must take precautions, stop entries at the border," Koca said in an exclusive interview with Anadolu Agency.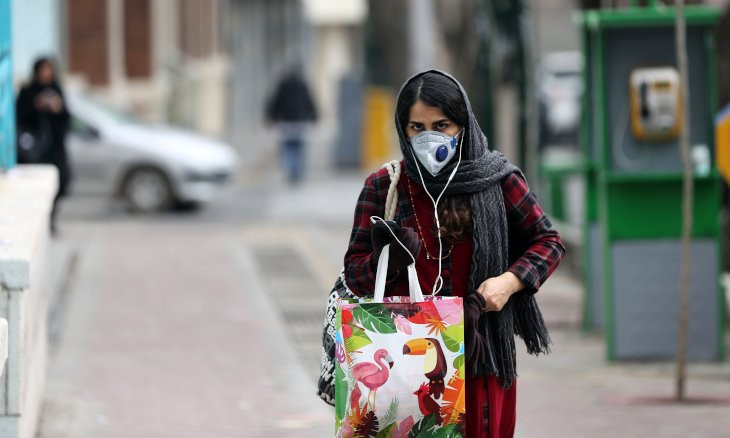 Turkey halts flights from Iran, closes its border following spike in coronavirus cases
Koca noted the importance of delaying the virus' introduction to Turkey in minimizing the impact of the disease on the population.
Koca also refuted rumors that coronavirus was present in Turkey, saying that any passengers from Iran are quarantined.
"Would we have said 'You tested negative, you may leave' and jeopardize their treatment plan? That's uunimaginable," Koca said.
Passengers and crew members of a Turkish Airlines plane from Tehran all tested negative in initial tests for coronavirus, Koca said during a press meeting late on Feb. 25.
The 132 passengers and eight crew members will be quarantined for 14 days at Dr. Zekai Tahir Burak Hospital for further tests, Koca said.
"Initial medical examinations have been completed for all passengers and crew. None of the 140 people from the Tehran flight showed any sign of disease," he told reporters.
The flight was carrying Turkish nationals home after Ankara closed its border with Iran this weekend following a coronavirus outbreak there, Koca said.
The plane -- which had been scheduled to land in Istanbul -- was diverted to Ankara as medical personnel there are more experienced in handling possible infection, Koca said.
The plane landed in Ankara's Esenboğa Airport earlier on Feb. 25 after 17 passengers were suspected of being infected with the deadly virus due to having high fever.
A total of 12 of those suspected of having the virus are from Iran's Qom, which is the district that coronavirus was first spotted.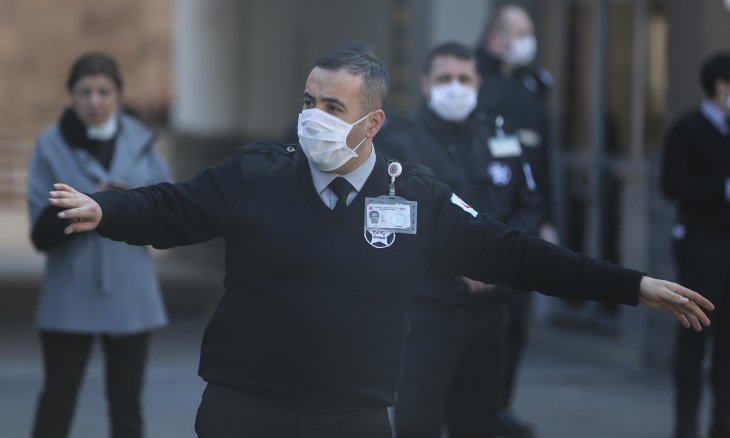 Media outlets early showed footage of ambulances lined up beside the plane, with several personnel wearing white protective suits on the tarmac.
Turkey shut its borders to Iran on Feb. 23 and cut flights due to the spread of the virus in that country.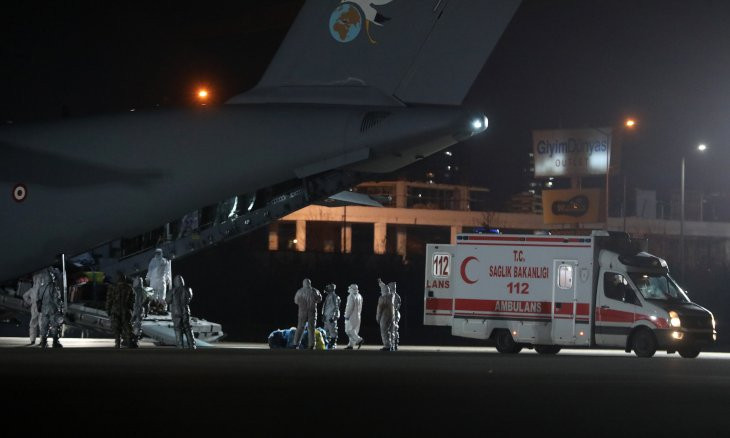 Quarantine period over for Turkish citizens from Wuhan
Minister Koca reiterated that there are no known cases of coronavirus in Turkey "thanks to the effective measures" against the disease.
"We are showing maximum effort to protect our country from this virus," Koca said.
He stressed that Iranian citizens are allowed to go home but Turkish citizens are banned to go to Iran.
Iran has so far reported 95 confirmed cases.
Turkish Airlines said on Feb. 25 it had extended a cancellation of flights to Iranian cities, with the exception of Tehran, until March 10.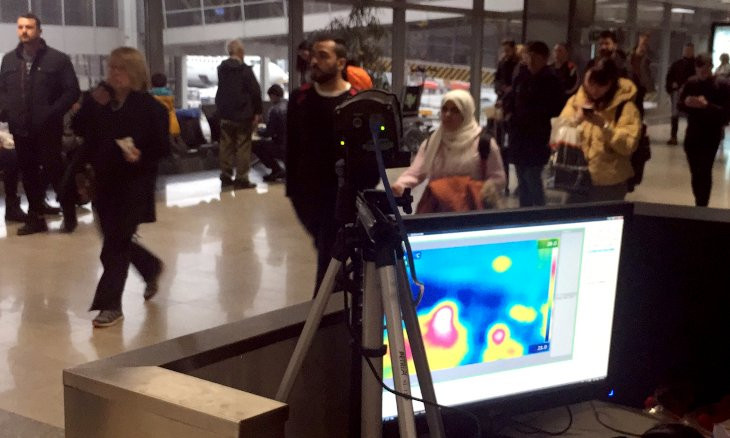 Turkey to start thermal scanning on Iranian border after two coronavirus-related deaths
On Feb. 24, the airline said it canceled flights to Mashhad, Isfahan, Tabriz and Shiraz. It also said it cut the frequency of Tehran flights to two per day.
More than 80,000 people have been infected in China since coronavirus outbreak began late last year China's death toll was 2,663 by the end of Feb. 24. The outbreak has spread to about 29 countries and territories.
Turkish Airlines shares traded down 2 percent while main bluechip index was down 0.3 percent at 1057 GMT.