Koç University's new infectious disease research center primarily to focus on COVID-19
Turkey's Koç University presented a new research center that will work on vaccines and treatments for infectious diseases including for COVID-19, funded by commercial İşbank for an annual budget over five million Turkish Liras. The new center will also work on diagnosis and public health.
Duvar English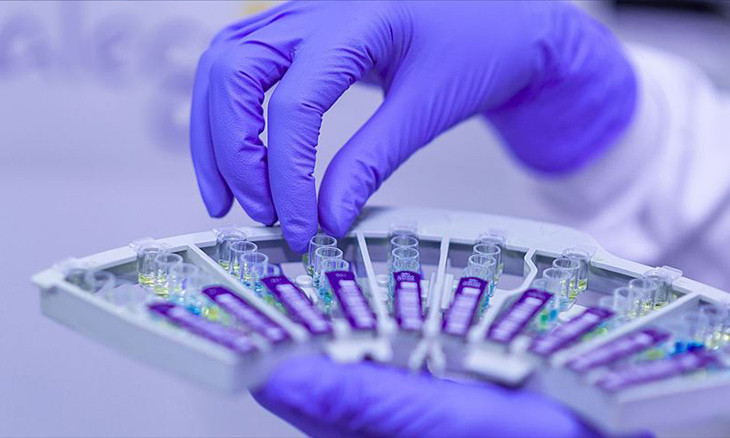 Turkey starts animal trials for COVID-19 vaccine, minister announces
A new research center for infectious diseases in Koç University will be working on vaccines and treatments for the COVID-19 pandemic with Turkey's commercial İşbank investing.
With İşbank allocating resources worth 25.5 million Turkish Liras for the next five years, Koç University President Prof. Umran İnan said that the new center would conduct interdisciplinary research about medicine and vaccines for infectious diseases, along with diagnosis and public health policy.
"We sign off on the Infectious Diseases Research Center that will conduct scientific research on infectious diseases, first and foremost the global COVID-19 pandemic," Inan tweeted on August 11.
Bugün dünyayı derinden etkileyen Covid-19 salgını başta olmak üzere diğer enfeksiyon hastalıklar konusunda bilimsel faaliyetler yürütecek olan, "Enfeksiyon Hastalıkları Araştırma Merkezi'nin" kuruluşuna İş Bankası'yla birlikte imza atıyoruz. pic.twitter.com/8JfxAVAg02

— Umran İnan (@umransavasinan) August 11, 2020
İşbank President Adnan Bali noted that the bank relies on Koç University's existing human capital and infrastructure, and that they hope to elevate the Infectious Diseases Research Center to world-class institution.
Bali said that it's "vital" that resources are allocated to research on infectious diseases as Turkey faces not only global, but also regional challenges in this area.
"We hope that Turkey will become an example to the world in vaccine and medicine research," Bali added.