Turkey does not expect second virus outbreak, says Health Minister
Turkey does not expect a second wave of Covid-19 infections, Health Minister Koca said, however also warning that the normalization period does not mean citizens can be able to return to their old way of living. Meanwhile, the country announced 867 new confirmed cases and 24 new deaths on June 3.
Duvar English
Turkey does not expect a second wave of coronavirus (Covid-19) infections, Health Minister Fahrettin Koca said on June 3.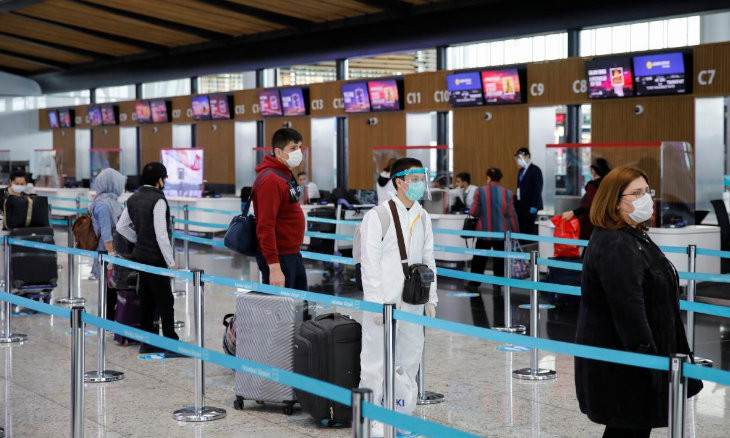 Why is reopening Turkey wrong now?
"Under the current circumstances, based on the people's understanding of the epidemic and measures, we can say that we are not expecting a second wave," Koca told reporters after a meeting of the country's Coronavirus Science Committee.
Koca however warned that the normalization period does not mean citizens can be able to return to their old way of living. "Normalization process is not a return to our old habits. If we do not abide by the measures, we can go back to square one," he said.
Turkey not planning keeping weekend curfews
Koca also said the Coronavirus Science Committe would not recommend extending the weekend curfews. "The [weekend] curfews were last imposed in 15 provinces. There (will be) no such approach in the coming period, but if there are changes in provincial case numbers, it will be discussed again," Koca said.
"The science team has not made a recommendation."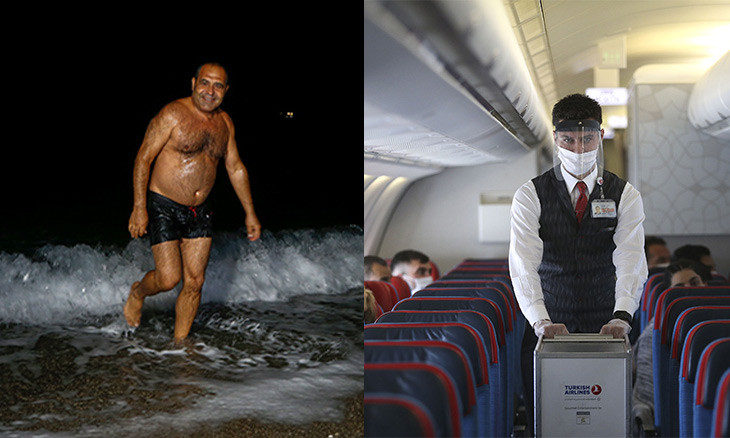 People flock to streets after midnight as life returns to 'normal' following COVID-19 pause in Turkey
Turkey has rolled out a series of measures against the outbreak since April 11, including weekend lockdowns, closure of shops and restaurants, intercity travel restrictions and more.
Koca also shared the daily coronavirus infection data during the press meeting. According to the data, the country's death toll from the coronavirus rose by 24 to total 4,609. Turkey also registered new 867 cases, bringing the total figure to 166,422.
In the last 24 hours, medical staff performed some 52,305 more tests for the virus, raising the overall number to over 2.15 million, the data showed. Currently, some 612 patients are being treated in intensive care, according to the data.
Koca wrote on Twitter that over the last month the number of patients in intensive care decreased by 57 percent, whereas the number of intubated patients and the daily coronavirus cases showed a decrease of respectively 66 percent and 48 percent. "Let's speed up this fall [in the numbers] with the measures," Koca wrote.
1 ay önce bugün 1.424 olan yoğun bakım hasta sayımız %57 oranında, 766 olan entübe hasta sayımız %66, günlük vaka sayımızsa %48 oranında azaldı. 52 bini aşkın testin sonucuna göre, bugün yeni vaka sayımız 867. TEDBİRLERLE BU DÜŞÜŞÜ DAHA DA HIZLANDIRALIM. https://t.co/RVlhe7786O pic.twitter.com/hqYpVSBBL2

— Dr. Fahrettin Koca (@drfahrettinkoca) June 3, 2020
Turkey re-opened restaurants, cafes and parks on June 1 and lifted inter-city travel curbs. The government has been gradually easing the restrictions for the past few weeks, as authorities say the outbreak is now under control.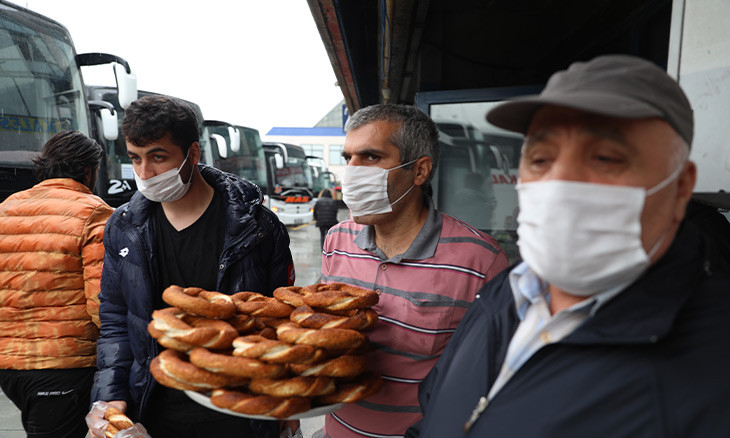 Study reveals Turkey's normalization in June creates risk of second wave COVID-19 infections
A recent study however revealed that starting to lift Covid-19 measures in June, when Turkey in fact did start the normalization process, would create higher risk of a second wave of infections.
Conducted by members of research-focused NGO Science Academy and Özyeğin University, the research titled "The normalization process of the COVID-19 pandemic and fluctuations" hypothesizes on two scenarios of lifting preventative measures.
The first normalization scenario looks into the results of lifting bans at the start of June, July or August.
"The simulations show that all three cases would result in a second wave of infections, but that June is particularly premature to start normalization," the research noted, adding that additional infections would be easier to manage in July or August.