Turkey's coronavirus death toll rises by 21, with 1,304 new cases
Turkey's death toll from the coronavirus rose by 21 as the country registered 1,304 new cases on June 18. Health Minister Fahrettin Koca once again urged citizens to abide by the measures, saying: "The negligence of one person concerns all of us."
Duvar English
Turkey's death toll from the novel coronavirus rose by 21 to total 4,882 and new confirmed cases rose by 1,304 to bring the country's total to 184,031, Health Ministry data showed on June 18.
"The number of cases has decreased by 125 compared to yesterday. The number of recovering patients has again today exceeded the number of new cases. The negligence of one person concerns all of us. Let's continue our lives with measures," Health Minister Fahrettin Koca wrote on Twitter.
Vaka sayısında düne kıyasla 125 azalma oldu. İYİLEŞEN HASTA SAYIMIZ BUGÜN TEKRAR YENİ VAKA SAYISINI GEÇTİ. Birimizin ihmali, hepimizi ilgilendiriyor. Hayatımıza tedbirlerle devam edelim. https://t.co/RVlhe7786O pic.twitter.com/bEybuInqAM

— Dr. Fahrettin Koca (@drfahrettinkoca) June 18, 2020
Turkey on June 17 made it compulsory for people to wear face masks when outside in the country's largest cities of Istanbul and Ankara, as well as the northwestern city of Bursa, in a bid to combat the spread of the virus.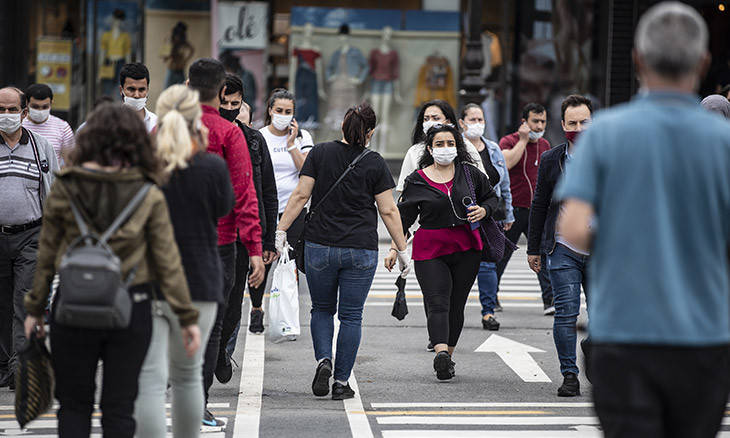 Number of daily COVID-19 diagnoses surges around Turkey
Turkish officials said this week they might have to adopt a harder line on social interactions after a jump in coronavirus infections, but said there were no plans to reverse an easing of lockdown restrictions aimed at reviving the economy.
The governors' offices in the three cities announced the order on face masks.
This month restaurants and cafes reopened, intercity flights and car travel resumed, and weekend stay-home orders were lifted. However, new COVID-19 cases subsequently doubled to around 1,500 a day, official data shows.
As Turks have poured into streets, malls and parks or taken vacations - often without face masks - authorities have urged caution and said new cases are emerging in more rural central and southeastern provinces.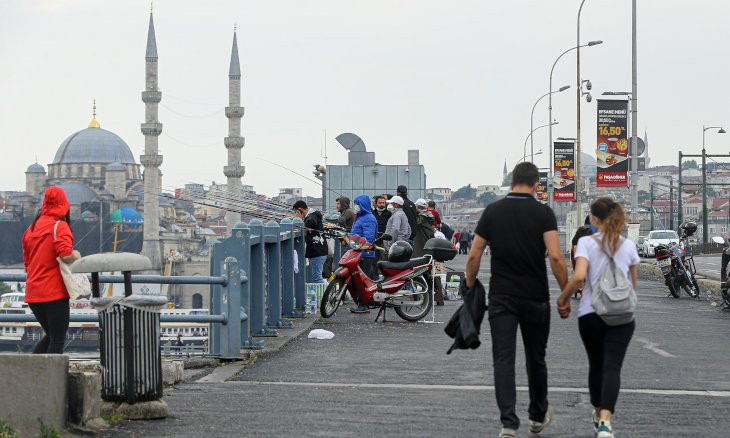 Face masks become mandatory in Istanbul, Ankara, Bursa in all public spaces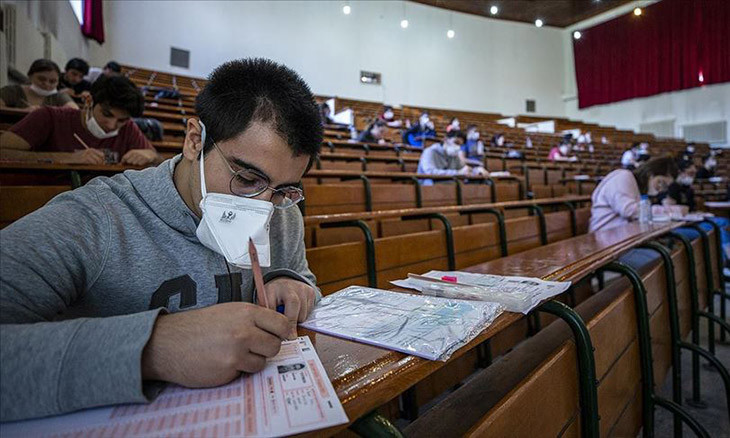 Turkey to enforce partial curfews on nationwide exam days