Heavy rain causes flooding, sweeps away cars in Ankara
A flash flood swept through Ankara's Mamak district on June 9, flooding roads and sweeping cars down the streets. Many flats and shops were flooded, while a clean-up project was initiated by the municipality.
Duvar English
A flash flood caused by torrential rainfall wreaked havoc in the capital Ankara on June 9.
The heavy downpour especially disrupted life in the Mamak district as several cars were swept down the streets by floodwaters.
Many shops and apartment flats were also flooded and dozens of vehicles were damaged.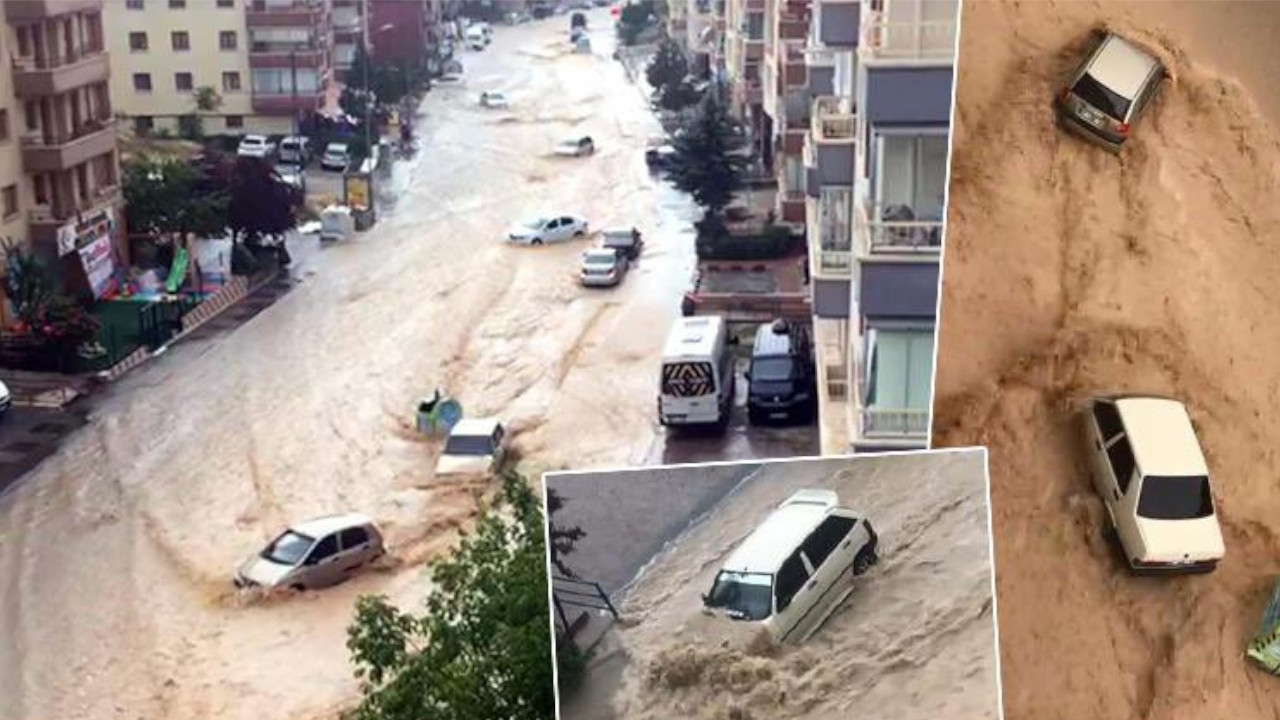 Garbage containers were pushed down the road on the Dereboyu Avenue in Akdere Kutlu Neighborhood in Mamak.
Municipality teams have launched works to assist with clean-up and repair operations.
One of the residents of Akdere Kutlu Neighborhood told reporters that even half-an-hour long rain is sufficient to cause big damage to the area.
"Everywhere here turns into such a mess with half-an-hour long rain. My apartment flat has been flooded...It would be ok if it was just the flood waters, but there is also water coming from the sewers," Osman Erdoğan was quoted as saying by Doğan news agency.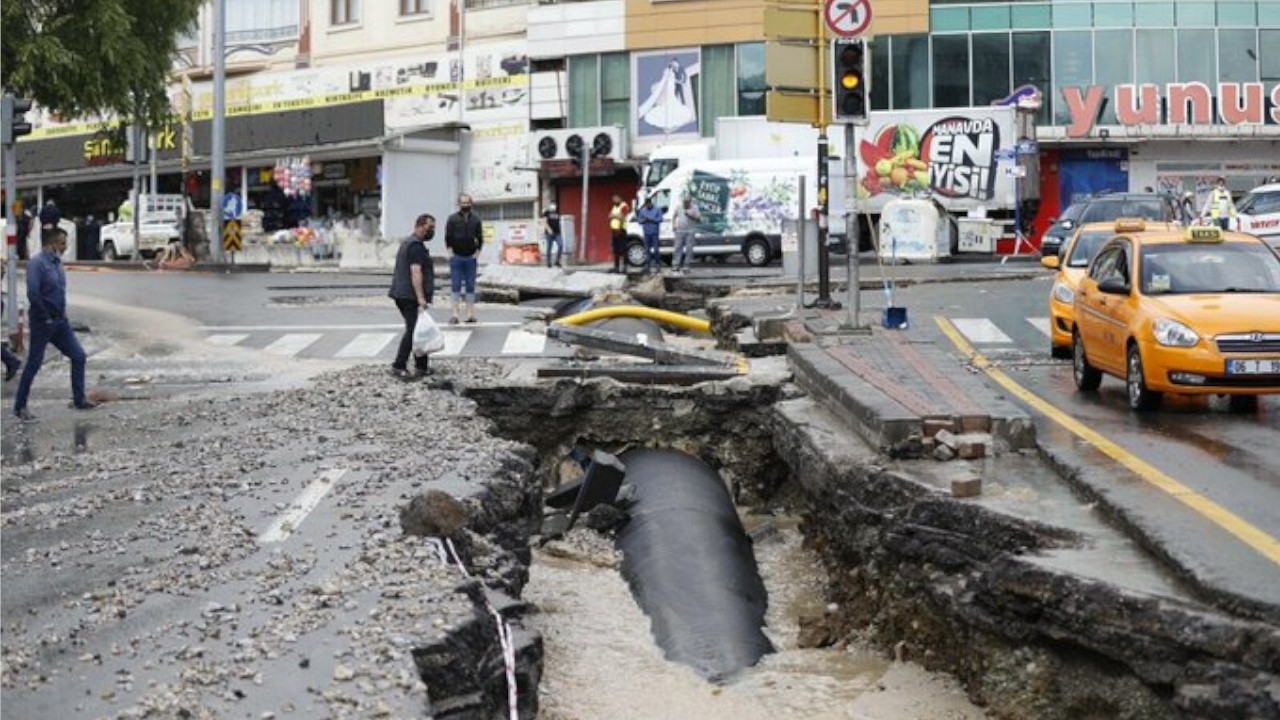 The owner of a fitness center said that he has incurred a big financial loss due to the flood. "Water came all the way to the changing rooms. I had opened my business only a week ago. We have tried to stop the water from coming, but it did not help. Many things have been caught in the floodwaters, even the customers' mobile phones," said Kaan Kızılbayır.