Heavy rain disrupts life in Istanbul
Heavy rain on Aug. 15 hit the megacity of Istanbul, stranding drivers on roads and flooding streets. The rainstorm also partially flooded the historic Grand Bazaar and Spice Bazaar, causing shopkeepers to have a difficult time.
Duvar English
Istanbul, a metropolis with more than 16 million population, was battered by heavy rainfall in the early hours of Aug. 15 following warnings from the meteorological authority and experts.
Traffic accidents occurred across the city, with images showing cars partially submerged in water.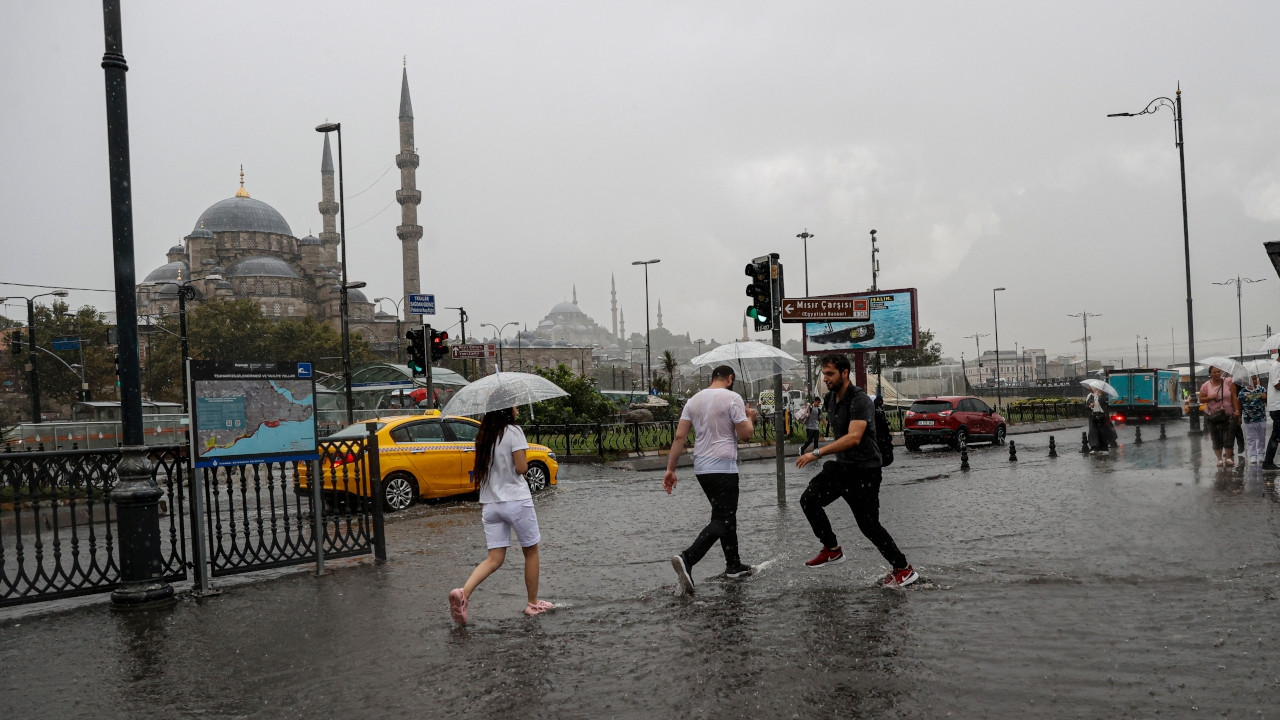 Istanbul Mayor Ekrem İmamoğlu held a press meeting at the municipality's Disaster Coordination Center (AKOM), giving information with regards to their efforts and precautions.
"The rain will continue until 2 p.m. - 3 p.m. I ask citizens not to ride their cars and not to be in traffic unless they have to," İmamoğlu said.
AKOM on Twitter warned that the rain will continue its severity in the upcoming hours.
"It is forecasted that the rain will increase its impact in the upcoming hours and downpours will occur until afternoon hours accompanied by thunder and lightning," it said.
Meanwhile, the rainstorm also partially flooded the historical Grand Bazaar (Kapalı Çarşı) and Spice Bazaar (Mışır Çarşısı) in the Eminönü district.