Hospital massacre in Gaza protested in front of Israel's General Consulate in Istanbul
A large group of protestors on Oct. 17 convened in front of the Israeli Consulate General in Istanbul to protest Israel's bombing of the Al-Ahli hospital that killed over 500 people. One protestor died as a result of a heart attack after the police intervention with tear gas.
Duvar English
Thousands of protesters late Oct. 17 convened in front of the Israeli Consulate in Istanbul hours after the news of the hospital bombing that killed 500. Police used tear gas to disperse a group clashing with the police in an attempt to reach the consulate building.
The Istanbul Governor's Office stated that five people were detained, 63 people wounded 43 of whom were police officers, and one protestor died after suffering a heart attack at the site. The Governor's Office said, "We are heartbroken that we were forced to intervene at this time of mourning," and added that police intervention was warranted as a group tried to breach the security barriers surrounding the consulate and attack the building with stones, torches, and fireworks.
"The police forces intervened to prevent any irredeemable acts, and stopped them from accessing the consulate building," the statement read.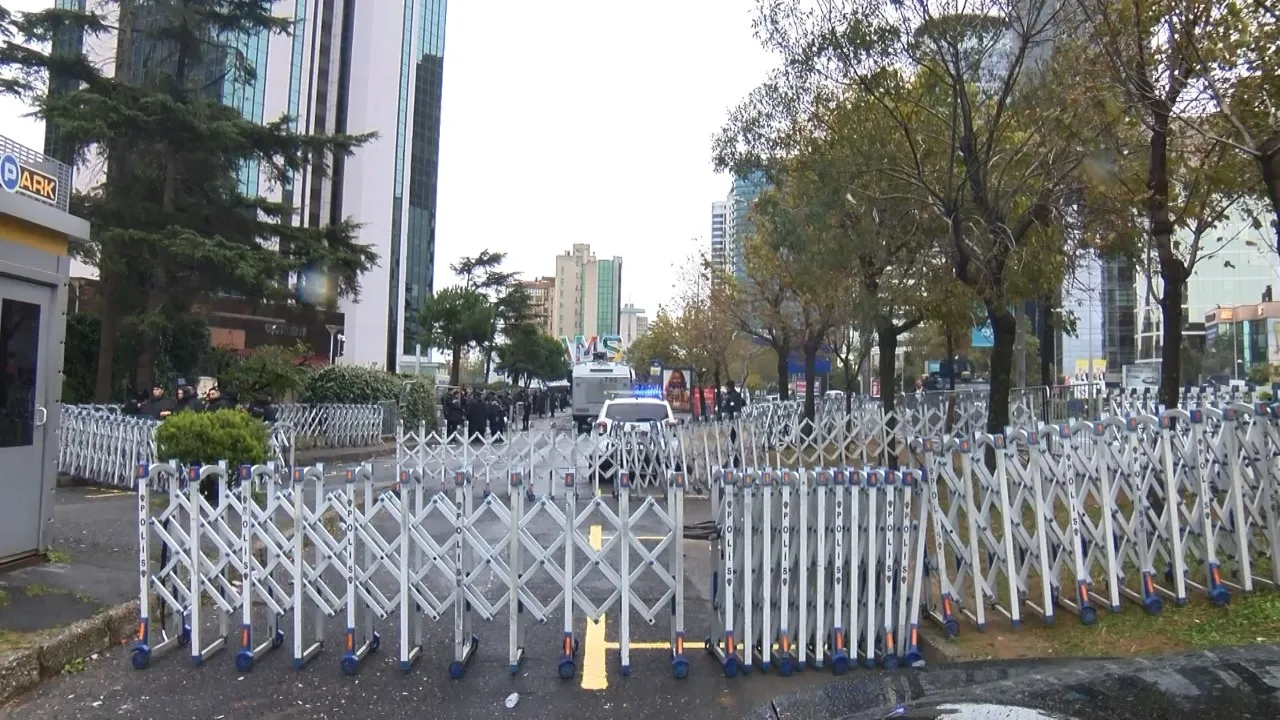 The right wing Felicity-Future parliamentary group also issued a statement during the protest.
Simultaneous protests took place in the provinces of Ankara, İzmir, and Diyarbakır. Another large-scale protest is planned in front of the Israel Consulate General of Istanbul for Oct. 18. Various political and civil society groups extended the call for the protest.
Deputy Health Minister in Gaza Yousef Abu Al-Rish told during a press conference surrounded by the dead bodies that this was not the first Israeli attack on the hospital. He stated that Israel contacted the director of the hospital after the attacks on Oct. 14 and asked him, "You were warned with two bombs yesterday, why hasn't the hospital been evacuated until now?"
Israeli forces bombed the Al-Ahli Baptist Hospital in Gaza, killing over 500 civilians. The Israeli government stated that the bomb was fired from Gaza, and IDF issued a statement saying the bombing was actually a faulty missile fired by the Islamic Jihad.
U.S. President Biden on Oct. 18 echoed the Israeli government's stance after his meeting with Israeli President Isaac Herzog and PM Benjamin Netanyahu.
The Turkey Presidency Directorate of Communications has labeled the official statement from Israel as misinformation.