Hrant Dink commemorated after his assassin's release from prison for 'good behavior'
Armenian journalist Hrant Dink was commemorated outside his former office in Istanbul, where he was gunned down, following his assassin Ogün Samast's release on parole for "good behavior." Main opposition CHP leader Özel also attended the commemoration and said, "evil forces protect their murderers" in Turkey.
Ferhat Yaşar / Gazete Duvar
Armenian journalist Hrant Dink, editor-in-chief of Agos Newspaper, on Nov. 18 was commemorated in front of the newspaper building in Istanbul's Şişli, where he was shot dead 16 years ago by then 17-year-old Ogün Samast.
The commemoration was held as per the call of the Hrant's Friends Initiative three days after Samast was released from prison on parole for "good behavior" after serving 16 years and 10 months in prison.
The commemoration saw the attendance of journalists, Saturday Mothers, main opposition Republican People's Party (CHP) leader Özgür Özel and Istanbul chair Özgür Çelik, the leftist Labor Party (EMEP) deputy İskender Bayhan, Şişli Mayor Muammer Keskin.
Speaking on behalf of the Hrant's Friends Initiative, Bülent Aydın said they gathered due to an "evilness that is like the last drop of a long historical process" and "the real criminals" of Dink's assassination have never been tried.
"The hitman, who was under the age of 18, actually completed his sentence given by the court and was released. This caused an outrage. Because there is a hundred years of evil behind this. There is lawlessness that has been going on for 16 years. You are all witnesses. No one who made Dink a target, or ordered his murder was prosecuted in this case," Aydın said.
CHP leader Özgür Özel said, "If evil supports its murderer, I invite all good people to support Hrant's cause, the cause of all victims, the human rights issue in Turkey, and unite against all inequalities in Turkey. Evil forces in Turkey protect their murderers."
"Those who gave that order, especially those who chose a murderer of (17-year-old) told all of us 'We know how to protect our murderer, be careful.' This is a great disrespect and a great challenge to the Dink family and the Armenian community. Only the righteousness of good can defeat evil. We stand with the good people, the Dink family, Dink's friends, the Armenian community, the Saturday Mothers, the women who were not taken to Istiklal Street on March 8th, those whose labor was exploited, those who were tortured, and the murdered women. We have to stand behind them courageously," he added.
After the commemoration, Özel visited Hrant Dink Site of Memory and met with Dink's wife Rakel Dink.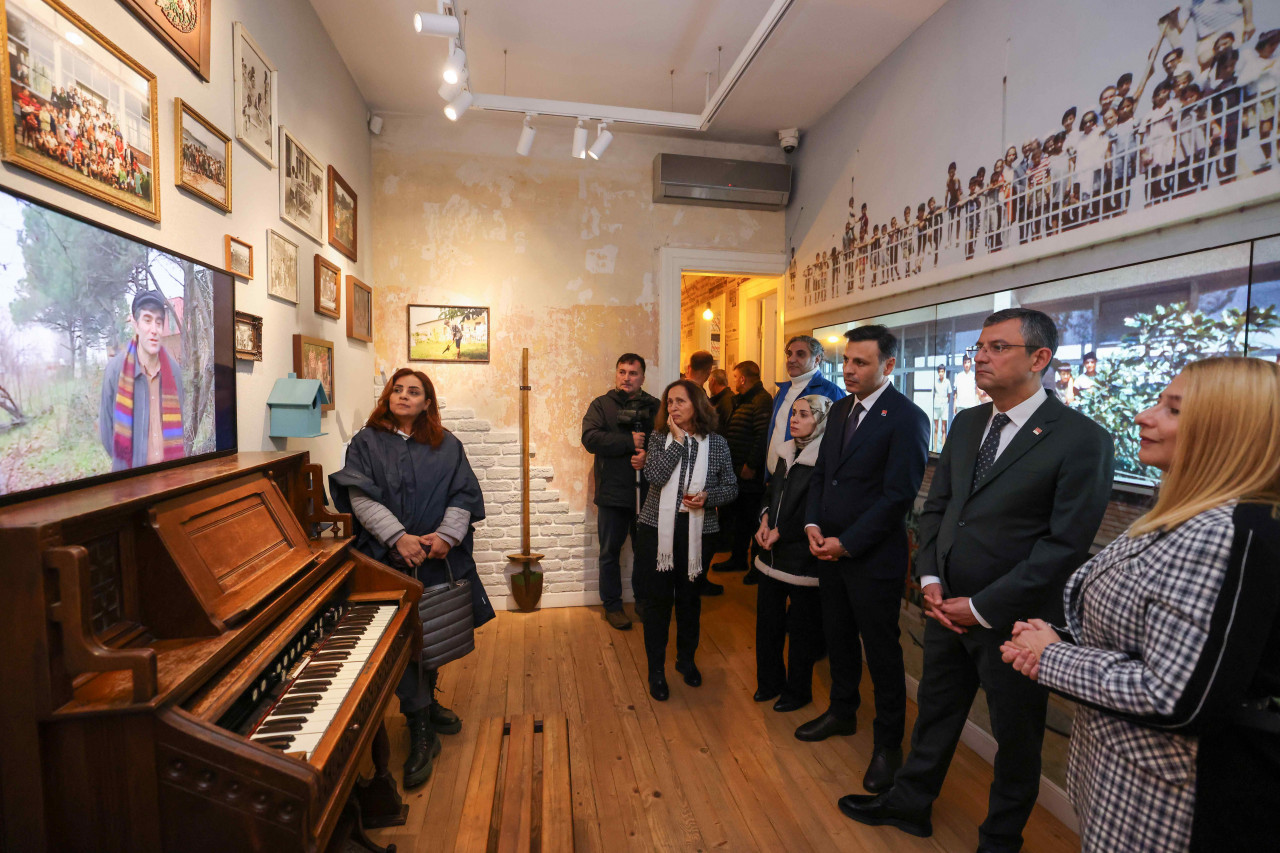 Editor of bilingual Turkish-Armenian weekly Agos and Turkey's best known Armenian voice abroad, Hrant Dink was shot in broad daylight as he left his Istanbul office in January 2007.
His killer Samast was 17 when the killing took place. He was sentenced by a juvenile court to an aggravated life in prison but it was reduced by one-third due to his age. At last, he was sentenced to 22 years and 10 months in prison in total.
His release for "good behavior" stirred a huge reaction as opposition politicians and human rights activities stated that political and sick prisoners have not usually been released on parole for "good behavior."
(English version by Alperen Şen)