Another judge faces investigation for expressing sadness over Grup Yorum musician Gökçek's death
Turkey's Board of Judges and Prosecutors (HSK) has launched an investigation into an İzmir judge after he expressed his sadness about Grup Yorum member İbrahim Gökçek's death. The HSK's move came after it put another İzmir judge on suspension for the same reason.
Duvar English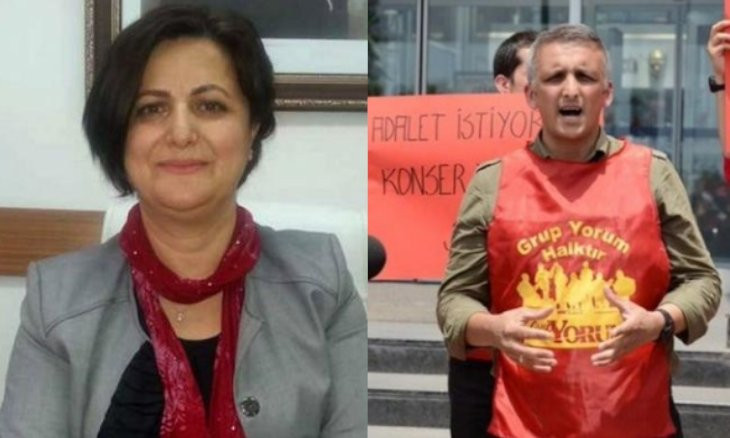 Turkish judge probed for supporting death fasting musician says she defends the right to life
Turkey's Board of Judges and Prosecutors (HSK) has launched an investigation into judge Orhan Gazi Ertekin over his social media post expressing sadness about the death of Grup Yorum member İbrahim Gökçek, who lost his life two days after suspending his death fast.
The HSK has sent an an inspector to the courthouse of the Aegean province of İzmir, where Ertekin is based, pro-government Sabah newspaper reported on May 15. Ertekin, who heads the Democratic Judiciary Platform (a liberal legal watchdog), reportedly faces accusations of "making terror propaganda."
Turkey accuses Grup Yorum of links to the Revolutionary People's Liberation Party/Front, a leftist militant group. The ruling Justice and Development Party (AKP) had jailed many of its members, including Gökçek, on terror charges.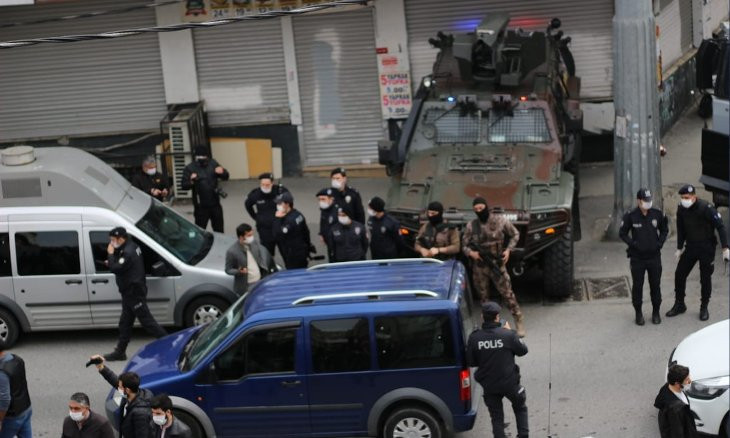 Police fire tear gas on mourners, take musician İbrahim Gökçek's body away from funeral ceremony
Judge Ertekin told daily Birgün that he has not yet received a legal notice from the HSK. "I have not yet received the notice [of investigation]. It is difficult to comment on this without confirming it. But, I am not to take offense if it is up to us to remind Turkey's institutions about humanity and law. What I have done is legitimate in terms of both humanity and law; and also it is my duty and responsibility as a jurist," Ertekin said.
İzmir judge Pehlivan suspended over support for Gökçek
Meanwhile, another İzmir judge, Ayşe Sarısu Pehlivan, has been suspended from duty for three months for similarly sharing a social media post in support of Gökçek. Pehlivan was being probed by the HSK for her Tweet reading "Folk songs do not harm anyone, İbrahim Gökçek should live."
Pehlivan said on May 15 that the HSK's suspension decision showed that judiciary is no longer predictable in Turkey. "If people's trust in judiciary is lost, then we can longer be a country," she told ANKA news agency.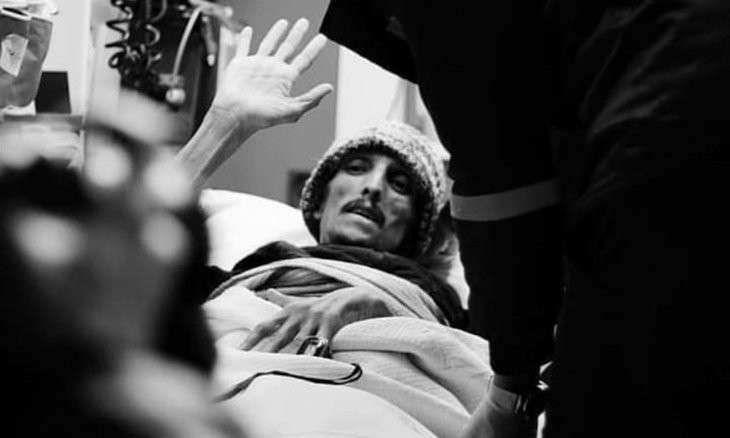 Grup Yorum member İbrahim Gökçek dies two days after ending death fast
"Is it possible for a message defending the right to life to be misinterpreted? It is necessary to analyze the understandings of those who misinterpret it," she said.
Theİzmir Bar Association on May 15 released a statement demanding thatthe HSK withdraw its investigations against Pehlivan and Ertekin.
The bar association said that such investigations were a means of "menace" against the judges and prosecutors who defied the "government's policies and thoughts." "We are aware that what is trying to be done is to use the iron hand of the rulership in a velvet glove in order to subdue opposing voices," its statement said.
The association urged all judges and prosecutors to raise their voices against this unlawfulness. "We express that we stand by Ayşe Sarısu Pehlivan and Orhan Gazi Ertekin and demand that the process launched against them is halted immediately."