Sick prisoner dies on the same day prosecutors rule for his release
A prisoner who was known to be suffering from serious diseases has lost his life on the same day that prosecutors ruled for his release. Sabri Kaya was previously sent back to prison after several visits to intensive care due to a heart attack and a cerebral hemorrhage.
Duvar English
A patient with severe illnesses lost his life on the same day prosecutors ruled for his release, despite several earlier calls for his immediate release, Mezopotamya news agency reported.
Sabri Kaya, an inmate incarnated at prison in the southern province of Osmaniye, had a heart attack and as a cerebral hemorrhage on March 25. Kaya, whose heart was only working 25 percent, was taken into intensive care unit three times and sent back to prison on the grounds that his health "seemed fine."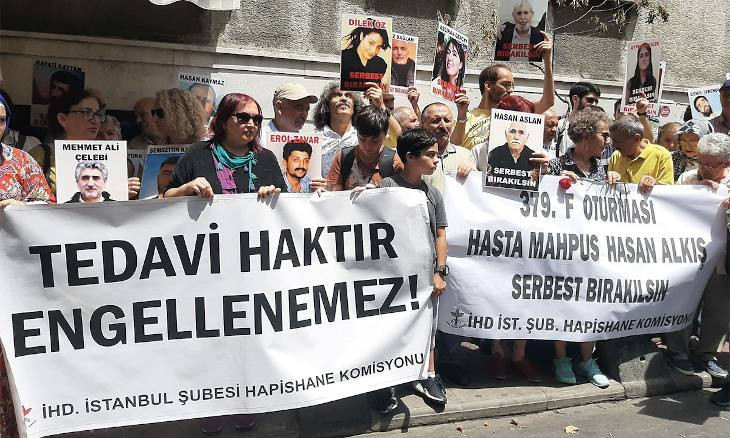 Sick prisoners in Turkey say they are denied treatment
Kaya this time on May 12 suffered from intestinal bleeding and was dispatched to the Osmaniye State Hospital. A week later, Kaya had a second intestinal bleeding and was dispatched to the Adana Balcalı Hospital on May 20.
As Kaya's health deteriorated further, prosecutors finally ruled for his release on May 21.
"He [Kaya] was taken to the Adana Balcalı Hospital immediately yesterday. And the Osmaniye prosecutor's office ruled for his release as of today. But, he will not make it. The hospital does not even share with us information regarding his health. They are not saying he is 'dead,' but they are also saying 'it is not likely he will live,'" Kaya's lawyer İlhan Öngör said shortly after the prosecutors decided to release him.
"I talked with the doctors. They said, 'We are now waiting for a miracle. He is not responding to the treatment any longer,'" he said, adding that "state mentality and bureaucracy" were to blame for the situation of Kaya.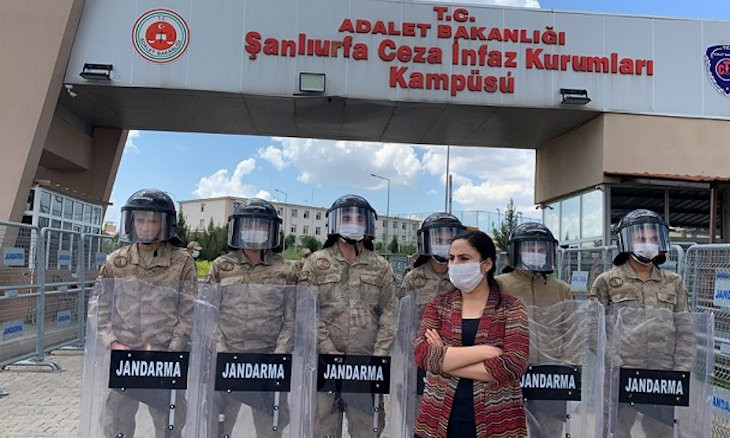 Prison in southeastern Turkey 'in dire condition, lacks cleaning supplies amid COVID-19 pandemic'
Öngör also recalled that the Constitutional Court had rejected Kaya's application to be released on the grounds that "an ambulance was ready to take Kaya to hospital should he need it."
"But the ambulance alleged to be waiting at the door [of the prison] could not make Kaya better. The government could not protect the right to life of Sabri Kaya, who was under its protection," he said.
In April, Kaya's daughter Dilan Kaya said, "My father is face to face with death."
"There is the danger of the coronavirus outbreak in prisons. I'm concerned about my father's life. He can't take care of himself. I tried speaking with him on the phone recently, but he was unable to express himself," Dilan Kaya told Duvar, as she also criticized the government for excluding political prisoners in its early parole bill.
"We want an equal penal law. I want my father's sentence to be postponed. There should be no discrimination," she added.