Turkish professor known for his struggle against state of emergency decrees dies of cancer
Professor Haluk Savaş who was known for his resistance against Ankara's state of emergency decrees died on June 30. Savaş had been removed from his post at a university with a state of emergency decree and was refused a passport to travel abroad for cancer treatment.
Duvar English
Prof. Haluk Savaş who was known with his struggle against Ankara's state of emergency decrees (KHK) passed away on July 30, his wife Dr. Esen Savaş said on Twitter.
"I lost my angel-hearted husband who lived wanting to do good by everyone, who lived with the mentality of 'Let me warm someone up with my last warmth,'" Savaş tweeted alongside a photo of herself holding her 54-year-old husband's hand.
"Elim birine değsin,
Isıtayım üşüdüyse
Boşa gitmesin son sıcaklığım" zihniyeti ile yaşamış, herkese iyilik yapmaya çalışan, melek kalpli eşimi kaybettim. pic.twitter.com/Ia16efjACF

— Doç. Dr. Esen Savaş (@DoktorEsenSavas) June 30, 2020
Prof. Haluk Savaş was removed from his post at Gaziantep University with a state of emergency decree in 2016, as part of the government's major crackdown following the July 15, 2016 failed coup attempt.
Thousands of public servants including Savaş lost their posts, got incarcerated and had their passports taken away.
During his imprisonment from the end of September 2016 till the beginning of December 2016, Savaş was diagnosed with cancer and had an operation.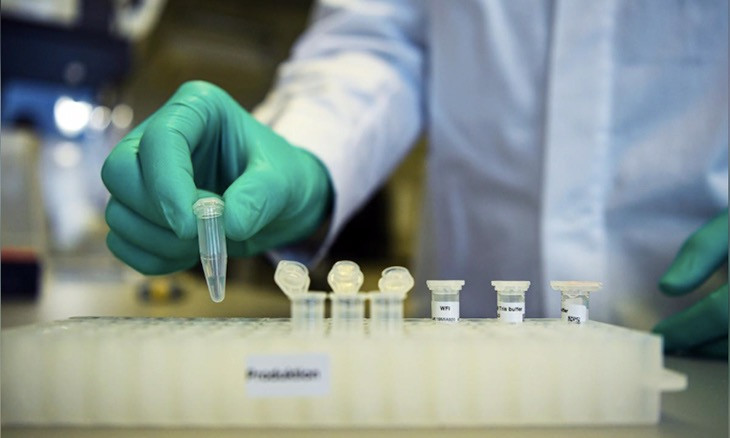 Sacked by emergency decree, Turkish coronavirus researcher excluded from fight against pandemic
However, he needed to receive further treatment abroad.
Although Savaş was cleared of all charges against him by May 2019, he was refused a new passport by the government, he had said in a series of tweets.
"I was just at the Adana Governor's Office. I told the restricted passports officer that I was sacked with a decree, I had been tried and cleared, that the courts had removed the ban on my international travels, that I was a two-time cancer patient and that I wanted to receive treatment abroad," Savaş tweeted on May 13.
Az önce TC Adana Valiliği'ndeydim; pasaport için önce tahditlerin sorgulandığı odaya girdim. Memura KHK'lı olduğumu, yargılanıp beraat ettiğimi, mahkemenin yurt dışı yasağımı kaldırdığını, iki kez tekrar etmiş kanser hastası olup yurt dışında tedavi olmak istediğimi belirttim. ++

— Prof. Dr. Haluk Savaş (@drhaluksavas) May 13, 2019
The professor was then told that he wasn't eligible for a new passport after being the subject of a decree, and that he needed to apply to the Presidential Communications Center (CİMER) with his request and proof of his illness.
"My life expectancy is 39 months and 30 of those have elapsed. Looks like I'll spend the remaining nine [months of my life] dealing with different state departments," Savaş had said as a response to the restrictions on his travels.
"If I survive, I'll first write to CİMER, then to an administrative court, then to the regional courts, then to the Court of Cassation, then to the Constitutional Court (AYM) and then to the European Court of Human Rights (ECHR). I can't decide if it's harder to deal with the despotic Turkish government or with the reaper."
Sağ kalırsam, önce CİMER'e, başarılı olamazsam idari mahkemeye, başarılı olamazsam bölge idare mahkemesine, başarılı olamazsam Danıştay'a, başarılı olamazsam, AYM'ye, başarılı olamazsam AİHM'e başvuracağım. TR'de ceberrut devletle uğraşmak mı daha zor yoksa azraille mi bilemedim?

— Prof. Dr. Haluk Savaş (@drhaluksavas) May 13, 2019
Savaş had said in a May 13 interview that he was merely fighting for his right to live, although he was active in the collective fight of public servants who suffered from decrees.
He worked as the chief editor of an online channel about public servants who lost their jobs with state of emergency decrees called KHK TV.