Turkey's Constitutional Court rejects hunger-striking lawyers' demand for release
Turkey's Constitutional Court has turned down a request for the release of human rights lawyers Ebru Timtik and Aytaç Ünsal, who have been on hunger strike since February 2020 to strengthen their demand for fair trials and the administration of justice in the country. The top court alleged that there is "no serious danger toward their material or immaterial integrity" in its decision, despite the deteriorating health of the lawyers.
Duvar English
Turkey's Constitution Court has rejected the request to release laywers Ebru Timtik and Aytaç Ünsal, who have been on a hunger strike since February with the demand to be tried fairly.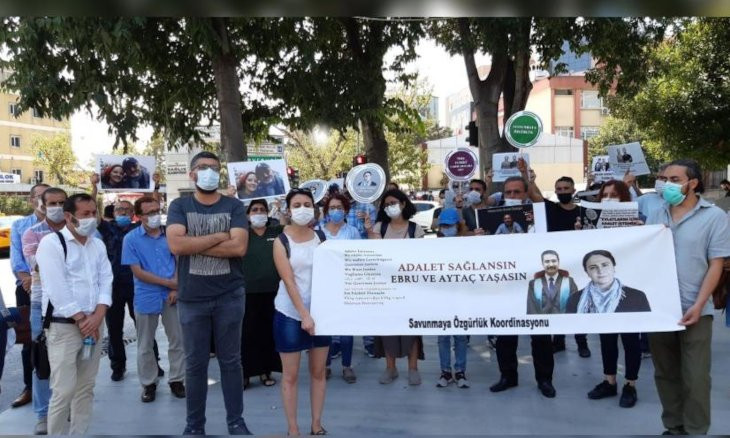 Hunger-striking lawyers' case to be taken to Constitutional Court
"There is no serious danger towards their material or immaterial integrity," the top court said in its decision, Bianet online news portal reported on Aug. 14.
Timtik's and Ünsal's health is deteriorating quickly, and they are now being held in two separate hospitals in Istanbul. The Constitutional Court said that the lawyers' application for release "did not allege that the conditions [at the hospital] are insufficient due to COVID-19 epidemic or another medical reason."
Timtik is currently held at Dr. Sadi Konuk Training and Research Hospital whereas Ünsal is at Kanuni Sultan Süleyman Training and Research Hospital, Bianet said. Both hospitals serve as COVID-19 pandemic hospitals.
The top court's decision alleged that the two hunger-striking lawyers are receiving treatment at the hospitals, but Ünsal and Timtik have recently indicated that they were taken to hospital without their consent and are refuting all kinds of medical intervention.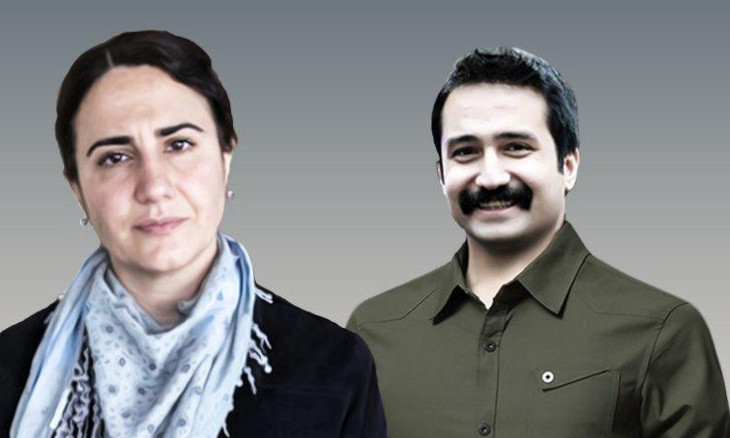 Death fasting Turkish lawyer urges people to not let authorities force feed him
Timtik and Ünsal are among a group of 18 lawyers who were convicted earlier in March 2019 with a total of 159 years in prison on charges of membership in the outlawed Revolutionary People's Liberation Party/Front (DHKP-C). The lawyers and their colleagues have blasted the charges, saying they lack evidence.
The Istanbul 37th High Criminal Court in July denied the application for the release of Timtitk and Ünsal citing the existence of a flight risk and their conviction on terrorism-related charges. The court's decision came despite a medical report saying that the two lawyers should not remain in jail. The court therefore asked the public prosecutor's office to refer Timtik and Ünsal to a hospital.
The case of Timtik and Ünsal was then taken to the Court of Cassation, which is the last instance for reviewing verdicts given by courts of criminal and civil justice, and then to the Constitutional Court.
The two human rights lawyers are on hunger strike since February 2020. On April 5, the Turkish Day of the Lawyer, Timtik and Ünsal announced that they would persist in their hunger strike even if it leads to their deaths.