Turkish grocery workers demand implementation of Istanbul Convention after male customer attack
A Twitter account representing grocery workers urged the proper implementation of Istanbul Convention in an incident where a male customer attacked two female employees. The male customer is seen hitting two grocery workers repeatedly in a security video footage shared by the relevant Twitter account.
Duvar English
A Twitter account representing grocery workers have called for the proper implementation of the Istanbul Convention after a male customer inflicted violence upon women workers at an Istanbul grocery shop.
"We call for the perpetrator's arrest and the implementation of Istanbul Convention in the incident involving male violence in Istanbul's Sancaktepe Hakmar Market," the grocery workers account tweeted on Aug. 31 and shared the relevant video footage showing the incident.
İstanbul Sancaktepe hakmar markette yaşanan erkek şiddeti karşısında failin tutuklanması ve İstanbul Sözleşmesi'nin uygulanması adına emniyeti göreve çağırıyoruz. Hiçbir market işçisi kadın yalnız değildir! @EmniyetGM@ailevecalisma
#istanbul #hakmarmarketi pic.twitter.com/fparpH5i7O

— Marketİscileri (@MarketIscileri) August 31, 2020
Officially the "Council of Europe Convention on preventing and combating violence against women and domestic violence," Istanbul Convention is a key piece of legislation that protects people against domestic violence in Turkey.
The ruling Justice and Development Party (AKP) is contemplating withdrawing from the international treaty, a prospect that has fueled nationwide protests, public debate and even rifts within more conservative circles.
Pious opinion leaders have come out against an article in the convention that mandates signatory states protect persons of "all genders" from domestic violence, which critics have said is a statement that "encourages homosexuality."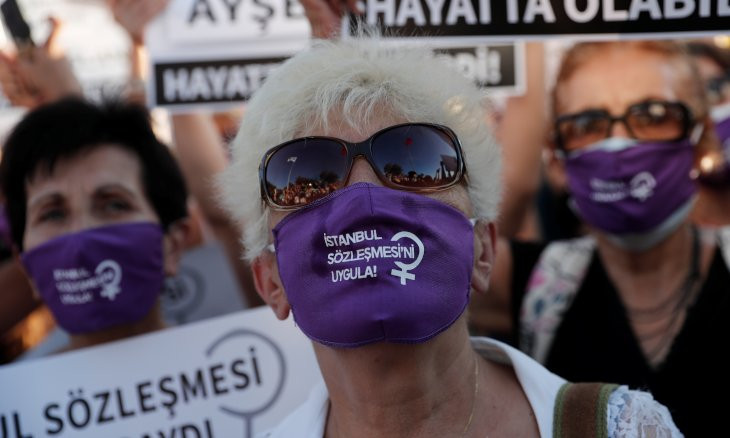 Turkish gov't voices readiness to listen to views of all women's organizations about Istanbul Convention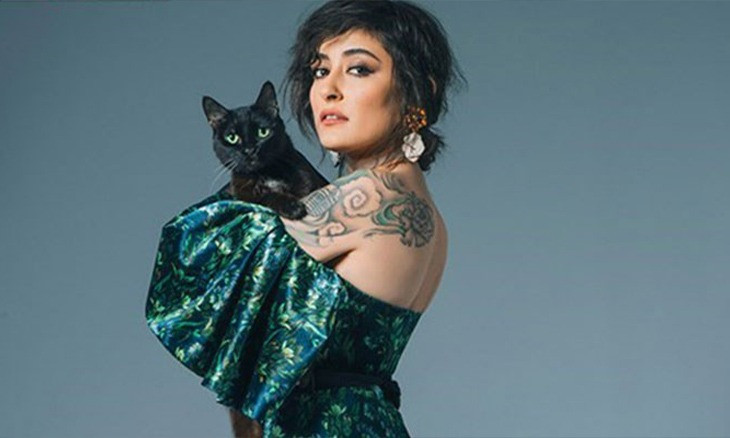 Musician Melek Mosso taken off stage for praising Istanbul Convention