Hunger-striking lawyer Ünsal released after death of fellow imprisoned colleague
Lawyer Aytaç Ünsal was released on the 213th day of his hunger strike calling for a fair trial, one week after Ebru Timtik lost her life. Ünsal's sentence was part of a mass operation against 18 lawyers, who were sentenced to over 150 years in prison overall.
Duvar English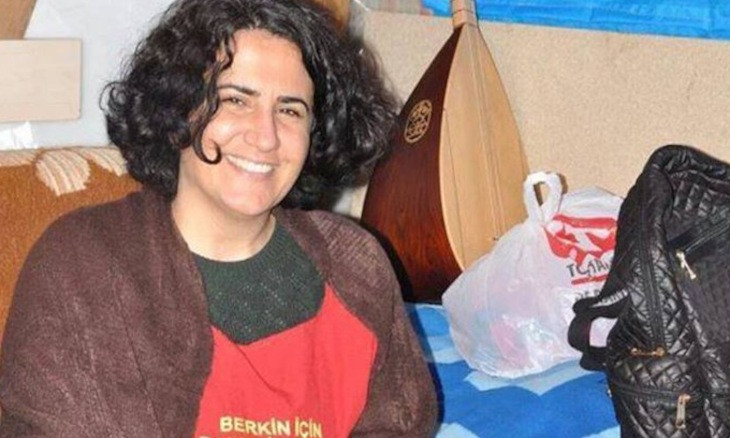 Lawyer Ebru Timtik loses life on 238th day of her death fast demanding fair trial
Aytaç Ünsal, a lawyer accused of terrorism charges, was released on the 213th day of his hunger strike demanding a fair trial, Mesopotamia Agency reported on Sept. 3.
Ünsal had been sentenced to 10 years and six months in prison as part of a 2019 court ruling against 18 members of the Progressive Lawyers Association (ÇHD) and the People's Law Bureau (HHB) that issued a total of 159 years in prison.
Ünsal and members of the ÇHD started a hunger strike on Feb. 5, which Ebru Timtik and Ünsal turned into a death fast on April 5.
Timtik lost her life on Aug. 27.
Turkey's Court of Cassation ruled on Sept. 3 for Ünsal's release, allowing him to leave Istanbul's Kanuni Sultan Süleyman Hospital.
"Büyüktür halkın elleri, güçlü elleri"
Biz de seni çok seviyoruz Aytaç. pic.twitter.com/96KEwA9tdG

— Halkın Hukuk Bürosu (@halkinhukuk_) September 3, 2020
"This is thanks to the help all of you gave to me, thanks to you taking ownership [of my case]," Ünsal said as he was carried out of the hospital on a stretcher.
"I love you all so much. We will win."
Ünsal was taken to a central Istanbul office of the HHB, where he spoke to the public on a balcony, echoing his message of love and triumph.