Over 59,000 children sexually abused in Turkey between 2014-2017, says main opposition deputy
More than 59,000 children were sexually abused in Turkey between 2014-2017, some 87 percent of them girls, said main opposition CHP deputy Sezgin Tanrıkulu, basing this figure on official data from TÜİK. Tanrıkulu also slammed the Justice Ministry for blocking access to data from 2002-2017 with regards to sexual cases.
Duvar English
Main opposition Republican People's Party (CHP) deputy Sezgin Tanrıkulu has said that some 59,284 children were sexually abused in Turkey between 2014-2017, basing the figure on the data from the Turkish Statistical Institute (TÜİK).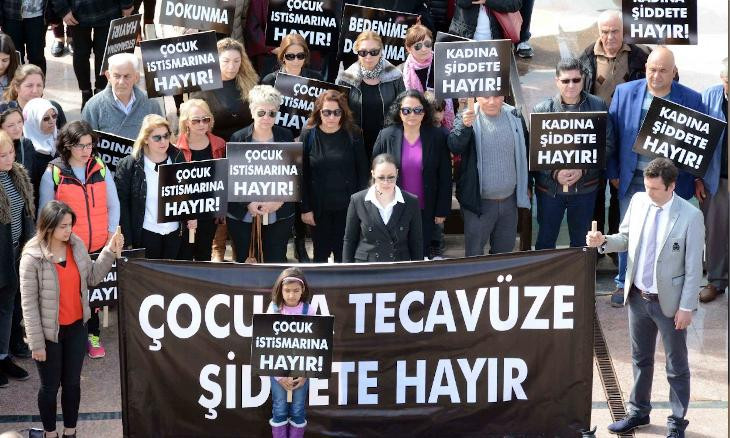 Istanbul sees spike in child sexual abuse cases in last two years
Tanrıkulu made the comments in a written message on Oct. 5 to mark the International Children's Day, which is observed on the first Monday of October.
Of the 59,284 sexually abused children, 7,466 are boys, whereas the rest 51,818 are girls, Tanrıkulu said.
"Today, [Turkish] officials statements will indicate how much 'children are loved,' 'how they are important,' 'how much government has done for children,' but for example no one will explain why the Justice Ministry blocked access to data from 2002-2017 with regards to sexual abuse cases," Tanrıkulu said.
Tanrıkulu recalled that the International Federation of Business and Professional Women (BMW) had said in a statement in April that more than 25 percent of women in Turkey were married off as children and this percentage went up to 32 percent for rural areas.
The BMW had said in its statement that although it has found the Turkish government's bringing tougher sentences for children abusers in a legislation in 2014, the issue of "child brides" is still a very big problem in the country.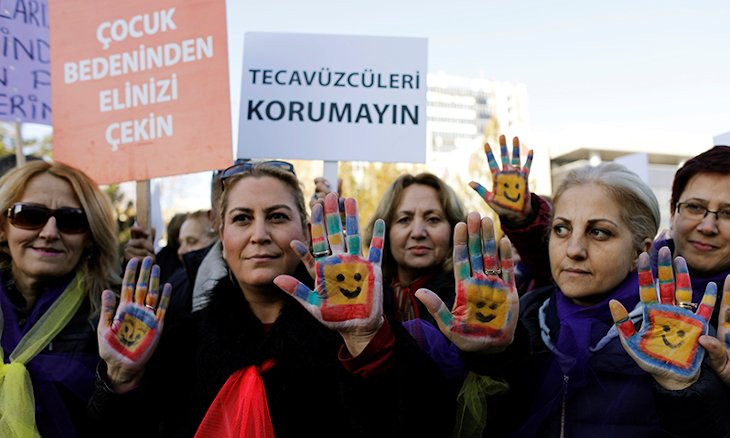 Turkish government's 'marry-your-rapist' draft law causes uproar on social media
Tanrıkulu recalled in his statement that a "marry-your-rapist" draft law prepared by the ruling Justice and Development Party (AKP) caused uproar on social media in April. Thousands of people slammed the government over thinking of submitting such a bill to parliament, as a result of which Ankara backed down from its planned proposal.
The draft law stipulated that perpetrators would be given suspended sentences for child sex offences if they marry their victim provided the age difference is no more than ten years.
Turkey has 720,000 child laborers
Tanrıkulu also said in his statement that some 39 children lost their lives due to workplace accidents in the first eight months of 2020. "In 2019 on the other hand, some 67 child and teenage workers lost their lives, 29 of whom were younger than 14 years old. According to TÜİK's 2019 data released in April, approximately 720,000 children are in labor force," Tanrıkulu said.
"Of those children who are working, 70.6 percent are boys, 29.4 percentage girls. The statistics show that 65.6 percent of boys who are working are continuing their education, whereas this figure is 66 percent for girls," Tanrıkulu said, adding that some 34 percent of child laborers are unable to attend education.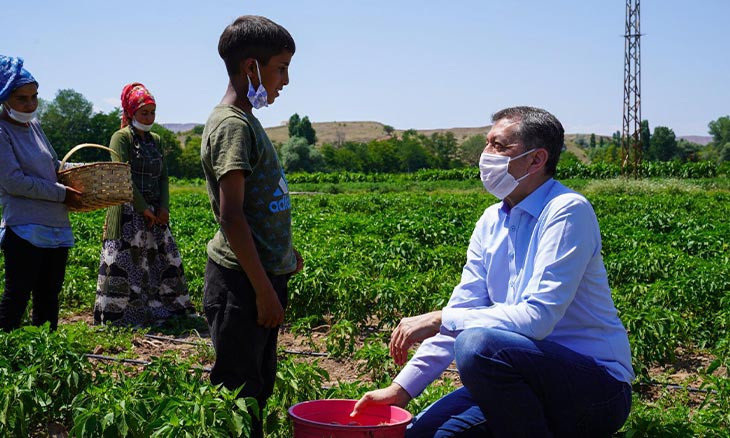 Turkish Education Minister draws ire for normalizing child labor in visit to kids working in fields