Fire squad rescues child chained by his father 'for misbehaving' from a burning house in Bursa
A child that was rescued from a house fire in western Turkey said that he had been chained inside by his father for misbehaving. The child's mother said that the father chained the child "only on Tuesdays," while the father remains under police custody.
Duvar English
A young child who was rescued from a burning house in the western province of Bursa said that he had been chained inside by his dad for misbehaving.
The child was rescued on Oct. 7, as fire fighters had to cut the chain on his ankle off with an axe to save him from the flames.
While the child received medical treatment for burns on his foot, he visited the home with his mother and sisters the day after the fire.
"My dad would chain me for being naughty. He resorted to this so that I wouldn't hurt anyone. I couldn't see the flames when the fire started because I was tied up. The firefighters saved me," the child said.
Meanwhile, mother Hüsna Bilir said that she had been at the market when the fire started.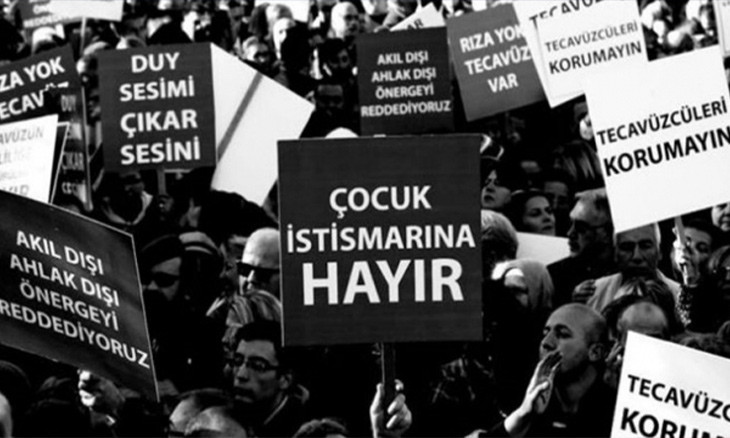 Over 59,000 children sexually abused in Turkey between 2014-2017, says main opposition deputy
"His father would chain him up by the ankle on the days when the street market was set up. So only Tuesdays," the woman said.
While the family was placed into public housing, the father was released on probation.
Although Turkey's Child Protective Services (ÇOKİM) got involved with the incident, it remains unclear whether the child was taken into protective custody.