Osman Çaklı / DUVAR
The son of a miner who died in a work accident 18 years ago, Ali Faik İnter, is marching to Ankara with Turkey's Miners' Union (Maden-İş) to recover damages for his father's death.
Waiting at the site of one of the most fatal mining accidents in Turkish history in western Manisa's Soma district, İnter said that he should be at work as a miner like his father, instead of on this march.
"I don't have any time to myself, I should be at work right now but I'll fight till I get what's owed to us because the damages will save our life," İnter said, noting that he took over the legal battle from his mother as the oldest of his siblings.
When his father's body was brought into their village in a funeral car, İnter was a seven-year-old who thought it was his father coming back from work.
"I ran up to the funeral car cause I was so excited, thinking it was my dad coming back," İnter said. "My mom had to carry all the burden of this [legal] battle. I will continue fighting for my family."
İnter has been actively protesting on the field for about a year, and said that law enforcement fears miners' fight, which is why each protest is matched with five times more police and gendarmerie officers than workers.
"I've made dozens of complaints to law enforcement about the mining company that owes us, but not one officer went to their door to follow up on my complaint. But when we stand up to ask for what's my right, they'll tell us it's banned," İnter said.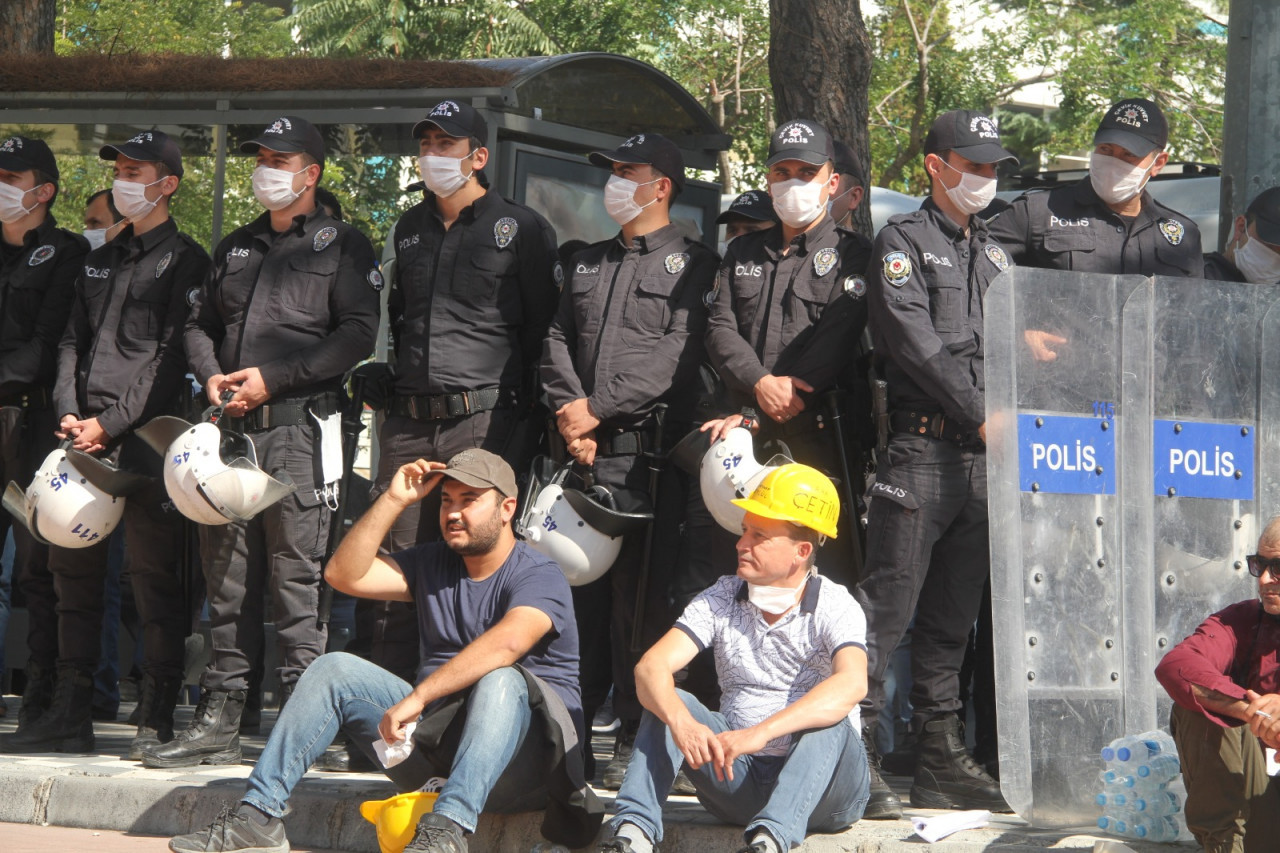 The lawsuit for İnter's father's death was closed in 2016 with a ruling from the Court of Cassation, but the mining companies never actually met with the petitioners, he said.
"The company organized a meeting with us and didn't show up, it was like they were mocking us," İnter said. "Legally, workers should be compensated after they finish a contract. But unfortunately, we can't even get what we are owed without causing a ruckus."
The company that İnter's father worked for has changed its name multiple times in the years since, he said, and continue to operate as one of the largest mining firms in Soma.
Maden-İş started the march on Oct. 12 to claim unpaid wages, severance pay and damages.