Turkish court acquits man of sexual abuse of a minor despite forensic proof, death threats to survivor
A local court in southern Turkey acquitted Birol K. of charges related to his sexual abuse of an underage relative, as well as holding her against her will. The court's ruling came despite eyewitnesses, forensic proof of the abuse and the man's death threats against the survivor.
Duvar English
A local court in the southern province of Antalya acquitted a man identified only as Birol K. of sexual abuse of a minor and holding a minor against their will, despite eyewitnesses supporting the survivor's recount and forensic evidence of abuse, daily BirGün reported on Oct. 19.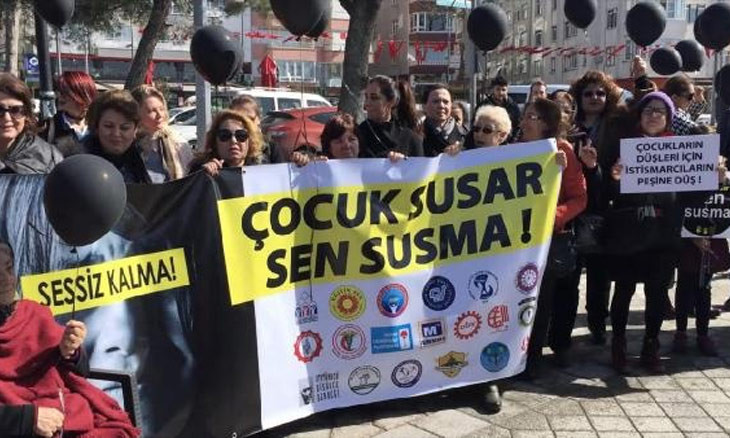 'Decline in child abuse data indicates severe isolation of Turkish children during pandemic'
A 16-year-old female reported the sexual abuse of a relative on Jan. 18, saying that Birol K. had been harassing her for a while. The young woman said that he had forced her into his car, drove to a wooded area and assaulted her.
"He forced me into the car by my wrist and locked the doors as soon as I got in. My friend Fatma saw me getting in the car," the survivor said.
"He told me to not tell anyone, or that he would kill me."
A report of the young woman's forensic examination revealed signs of sexual abuse, leading to Birol K.'s detention the next day. He was released on probation in a second hearing on Aug. 6, leading to the hospitalization of the survivor's mother.
Birol K. was acquitted of all charges on Oct. 18 as he pleaded not guilty against all charges, including sexual abuse of a minor and holding a minor against their will.
"I don't know what I will tell my daughter. The predator is going to be galloping around our house," the survivor's mother said.
The family's lawyer said that they would appeal the ruling.