Notorious travel company Metro Turizm subject of yet another sexual abuse case in Turkey
A bus assistant in Turkey sexually harassed a 17-year-old passenger on a trip with Metro Turizm vehicle, notorious for sexual assault incidents. The company told an Instagram user who shared footage of the assault that the worker was uninsured, and asked them to remove the video.
Duvar English
A travel assistant on a bus sexually harassed a 17-year-old passenger traveling with Metro Turizm, where multiple sexually assaults were recorded in the past.
A 17-year-old passenger recorded the bus assistant staring at her and masturbating, prompting outrage on social media as the video spread.
The bus company asked an Instagram user who posted the footage to remove it on the grounds that the employee was working illegally.
"On behalf of our brand, we would like you to remove this footage as the worker is uninsured. Our company made a complaint about the incident, along with the passenger, and our legal department is following the process," Metro Turizm said in a message to the Instagram user.
The assailant will give a statement to law enforcement, who will decide on whether he should be detained, the company noted.
"So we would strongly ask you to remove this post that hurts our brand name," Metro Turizm said to the user who shared footage of the assault.
A female passenger had reported a Metro Turizm bus assistant in 2016 for masturbating on her while she was asleep.
"I was tempted and I did it," the bus assistant, identified only by the initials G.G., had said of the assault.
Another passenger revealed a driver's sexual assault in 2017, providing video of the attack as well.
"The footage was sent to us by a passenger two months ago. We ended the driver's employment," Metro Turizm had said after the second incident.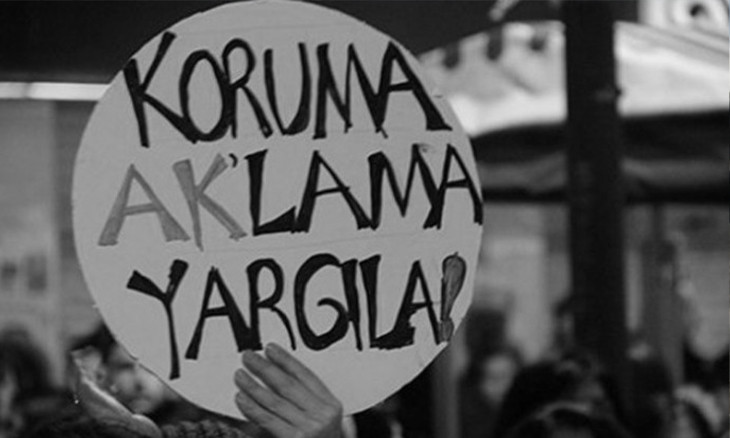 Turkish court acquits man of sexual abuse of a minor despite forensic proof, death threats to survivor