Turkish gov't promises to solve protesting miners' problems within 10 days
Protesting miners from around Turkey were promised a solution within 10 days during an Oct. 21 meeting with Justice and Development Party (AKP) Group Deputy Chairwoman Özlem Zengin. Hundreds of miners started marching to the capital earlier this month, as survivors of the Soma Mining Disaster are yet to receive damages, and workers in Ermenek have 13 months of unpaid wages.
Cihan Başakçıoğlu - Osman Çaklı / DUVAR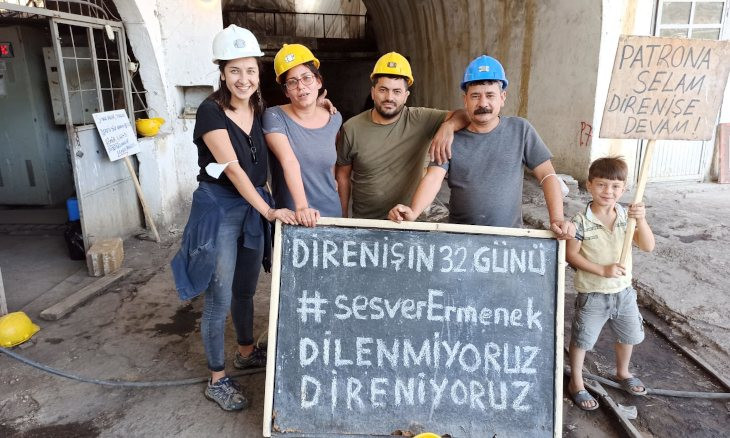 Turkish miners to march to Ankara in demand to get unpaid wages, severance pay
Representatives of Turkish miners marching to Ankara for unpaid wages said that ruling Justice and Development Party (AKP) Group Deputy Chairwoman Özlem Zengin promised them a solution within 10 days, following a meeting on Oct. 21.
The representatives met with the chairwoman on behalf of the 748 workers marching to the capital to ask for damages they are owed because of work accidents, including the Soma Mining Disaster that killed hundreds.
Some of the Soma miners have not received severance pay dating back as far as eight years. Meanwhile miners in the Cenne and Seba mines in Ermenek have not been paid their salaries for 13 months.
Organized by miners' union Maden İş, the march took off on Oct. 12, growing in size with the participation of locals as it approached the capital.
"They said that they realized the severity of the situation, and that they'd make every effort to resolve it. [Zengin] said that they would meet with the Energy Minister, and then the president, and create a resolution within 10 days," Maden İş representative Kamil Kartal said.
The chairwoman asked the miners to recede from their march, but Kartal said that they would continue to carry out a sit-in at the Kırkağaç Woods near Soma until they received results.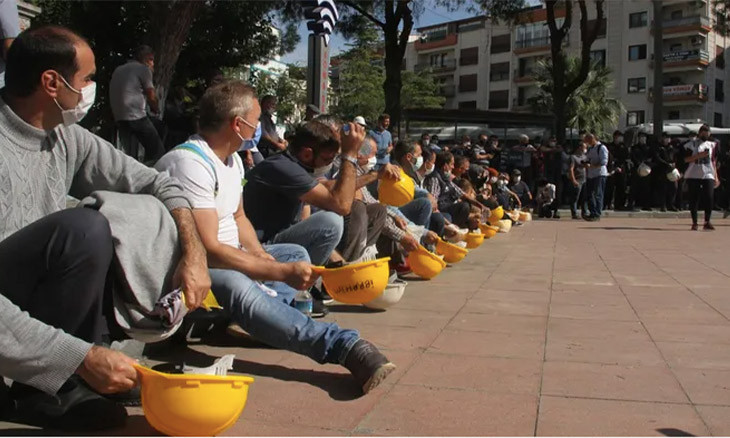 Deceased mine worker's son marches to Ankara to claim damages overdue by 18 yrs