Unemployed migrant women in Turkey lured to Syria by jihadists with job promises
Migrant women from countries such as Turkmenistan and Uzbekistan primarily work in Turkey as au pairs or other household service-related jobs, one of the sectors that was hit the hardest after the pandemic reached the country. Four of these women getting swindled by jihadists to come live in jihadist-controlled Syria is a dark reflection of the desperate situation that many migrant workers in Turkey have found themselves in this year.
Hale Gönültaş / DUVAR
Four women from Turkmenistan working in Turkey who found themselves unemployed after the coronavirus pandemic hit were lured to the northern Syrian city of Idlib by jihadists they met on the internet who falsely promised them jobs.
Duvar recently contacted two of the women who are living near Idlib in an area controlled by armed jihadist groups. The women briefly described how they got into the country and that things did not turn out as they expected.
They left separately and crossed illegally into Syria from the southern province of Antakya with the aide of a driver. The women said that the men they spoke with and formed emotional connections with online turned out to be married and the jobs they were promised were not given. They said that they wanted to return to Turkey.
Duvar also spoke with two women, A.K. and N.C., who temporarily lived with the four women who left for Syria.
These women also began to speak with Syrian-based jihadists on online 'friendship' groups.
The women said that they were drawn to the sites partially due to the difficult circumstances that the coronavirus pandemic brought into their lives, namely unemployment, poverty, hunger, isolation and psychological anguish as they were not even able to return to Turkmenistan to their families due to pandemic-related travel bans.
After losing their jobs, the women began to live together as nine in a one-room apartment. A.K. had sent her last paycheck to her family in Turkmenistan, and was only left with 75 TL to her name. She was crying all the time and in a bad mental state when she started chatting with a man online.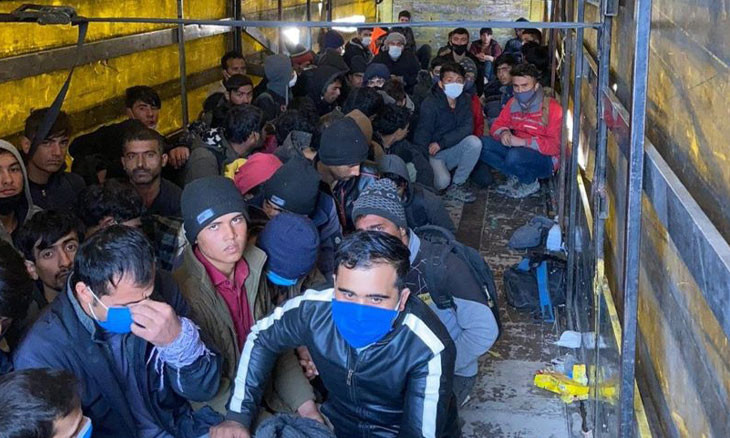 Over 200 migrants found inside lorry trailer in Van
"They listened to us, and tried to understand us. We explained what we had experienced at the homes we worked at in Turkey, and they thought we were being exploited. They said that this would not happen in Syria and that we would be able to find work in our original occupations. I used to be a dental technician, and they said I could work at a hospital there," said A.K. in July.
The men continually used religion as a way to lure the women into Syria, emphasizing that Islam is the religion of peace and solidarity, which peaked the interests of the women in their religion, of which they were not strict adherents beforehand.
The man offered to support A.K. financially while she was in Istanbul before leaving for Syria, something she mentioned to her sister-in-law. She then told A.K.'s brother, who ultimately persuaded her not to make the trip.
"My brother got very, very, very nervous and asked to see the messages. He said that these people could be terrorists and that I needed to stay away from them. He said that this was a trap and that if I went to Syria I would not see my children again until death. He scared me a great deal and I erased everything and warned my friends," said A.K., who eventually moved out of the house and found another job.
N.C. had a similar experience and ultimately was unable to convince herself to go through with it.
"I wasn't sure whether or not I would be able to return if I went to Syria. I wasn't sure if I would be able to adhere to the rules there. I couldn't be sure of myself. A job opportunity came up in May, and I left the house, now I'm working in a home as a nanny," N.C. said.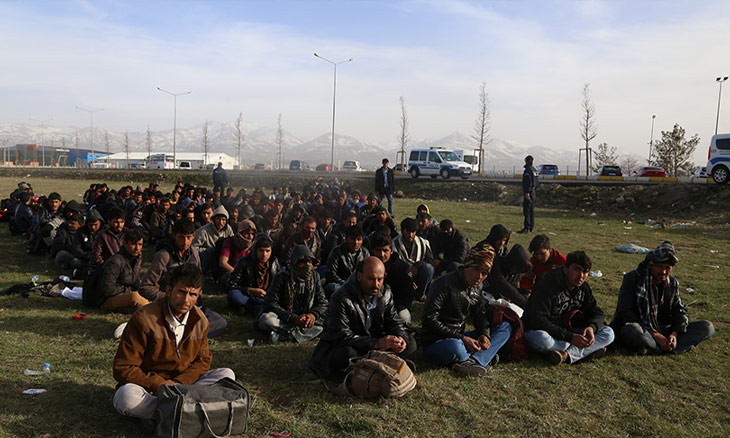 Turkey's Afghan refugees scammed by countrymen in homebound bank transfers