Istanbul Governor closes schools in Şile district due to weather conditions
The Istanbul Governor's Office in Istanbul closed schools for Nov. 20 in the Black Sea district of Şile due to stormy weather conditions. Pregnant, disabled or chronically ill public workers will also be exempt from work for the day.
Duvar English
Heavy winds and rains prevailed in Istanbul and the Black Sea provinces of Turkey during the weekend. The Istanbul Governor's Office canceled primary schools for Monday, Nov. 20 in the Black Sea district of Şile.
Public employees that are pregnant, disabled or chronically ill will also be exempt from work on Nov. 20 in the district.
Istanbul Governor Davut Gül stated that although no people were harmed during the storm, some residences and workplaces were flooded and five fishing boats capsized over the weekend in Şile.
Gül reported that the storm was stronger in the districts neighboring the Black Sea and rainfall reached 100 kg per square meter in these areas. Likewise, wind speeds changed between 40 and 100 kilometers per minute.
The governor also stated that they have received 210 flooding reports throughout Istanbul and warned residents against floods during the night as rainfall is expected to continue.
Buildings on river beds that block the water flow caused flooding, according to Governor Gül.
Schools are also closed across the western Black Sea province of Bolu and Zonguldak. Several districts in the neighboring Düzce and Sakarya provinces have also closed their elementary schools.
Zonguldak province was one of the most affected from the heavy storms. A Cameroon cargo ship split in half due to the high waves. 13 personnel aboard the ship were rescued by the coast guard.
The Zonguldak Ereğli Prison was evacuated as the building began to flood. Officials have stated that no inmate was affected, and all inmates were relocated to area facilities.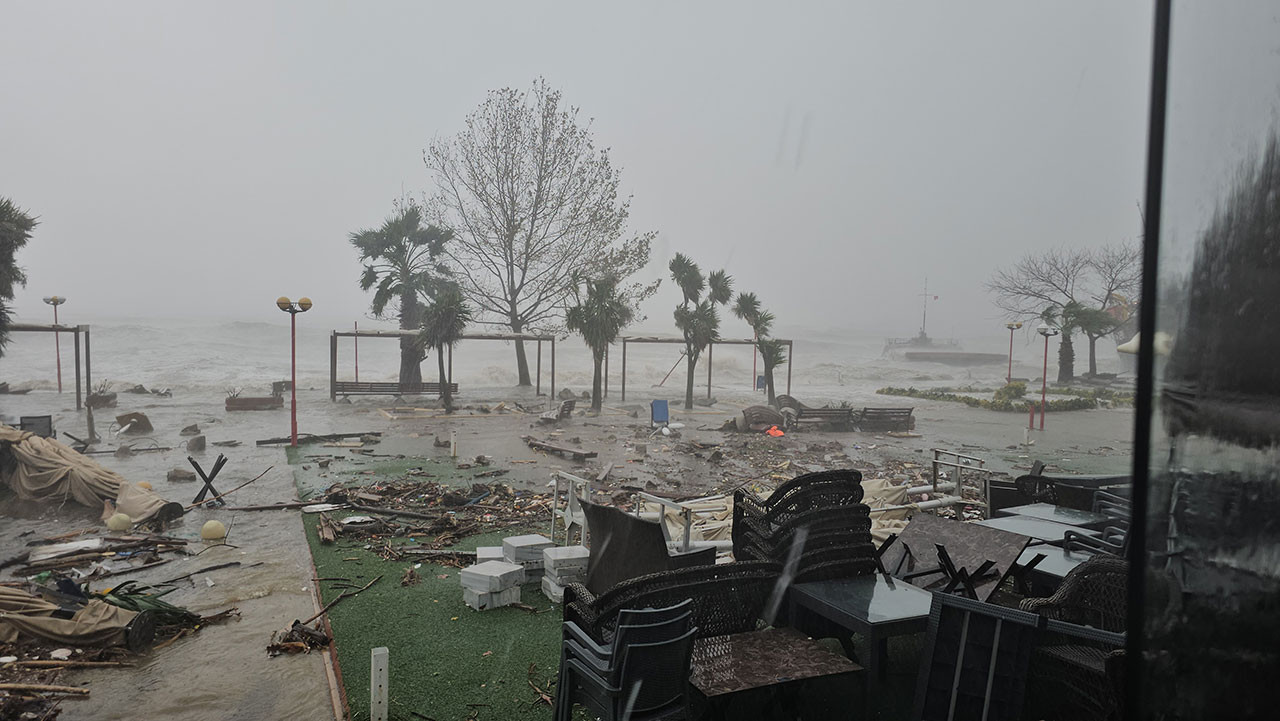 Officials could not contact the Turkish cargo ship "Kafkametler" moored offshore with its 12 crewmembers.
The storm is expected to continue on Nov. 20.