Main opposition bloc Nation Alliance leaders hold last mega rally in Ankara 2 days left to elections
Turkey's main opposition bloc Nation Alliance leaders have held their third and last joint rally as part of their election campaign in the capital Ankara. CHP mayors İmamoğlu and Yavaş also took the stage during the rally which saw the attendance of thousands of people while there are only two days left until the historical elections.
Duvar English
The leaders of the main opposition bloc Nation Alliance on May 12 held a joint election rally in the capital Ankara, which saw the attendance of thousands of people.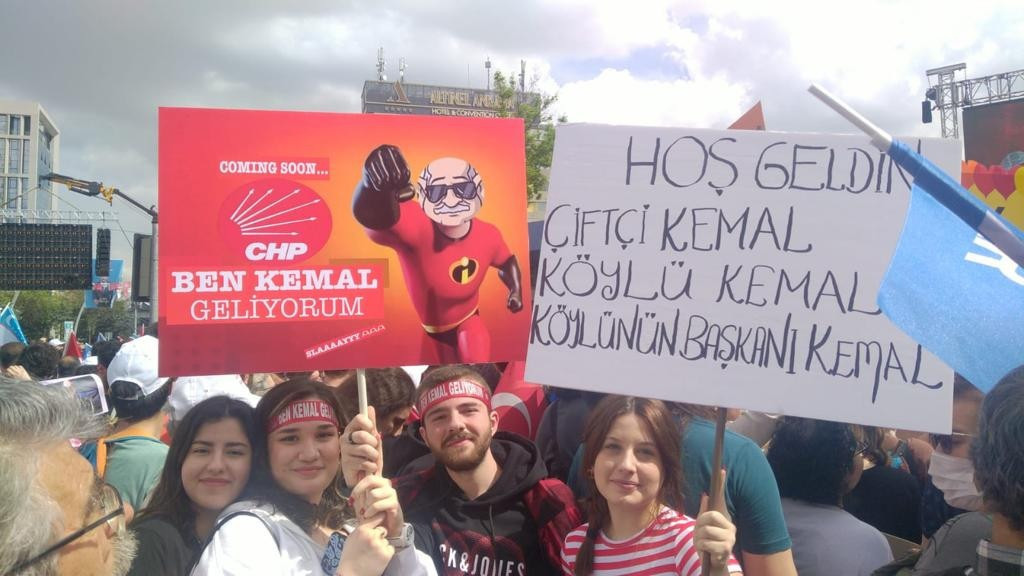 In the rally, joint presidential candidate and Republican People's Party (CHP) leader Kemal Kılıçdaroğlu, İYİ (Good) Party leader Meral Akşener, Felicity Party (SP) leader Temel Karamollaoğlu, Democrat Party (DP) leader Gültekin Uysal, Democracy and Progress (DEVA) Party leader Ali Babacan and Future Party leader Ahmet Davutoğlu took the stage, as well as CHP mayors Ekrem İmamoğlu and Mansur Yavaş.
Other five leaders from different ideological backgrounds in the alliance as well as İmamoğlu and Yavaş will be vice presidents should Kılıçdaroğlu assume power in the May 14 election.
The leaders held their first joint rally for the election campaign in the western İzmir province on April 30, and second in Istanbul on May 6.
Before the leaders gave their speeches, the rally turned into a techno party.
Before Kılıçdaroğlu, seven other figures took the stage. İmamoğlu's speech was one of the speeches that excited the crowd most.
During his election campaign, İmamoğlu on every rally has said that "This is between us, but we're winning."
The leaders wore bulletproof vests due to a report of an assassination threat.
Despite the rain, the supporters did not leave the rally area, Tandoğan Square, and Kılıçdaroğlu gave his speech under the rain.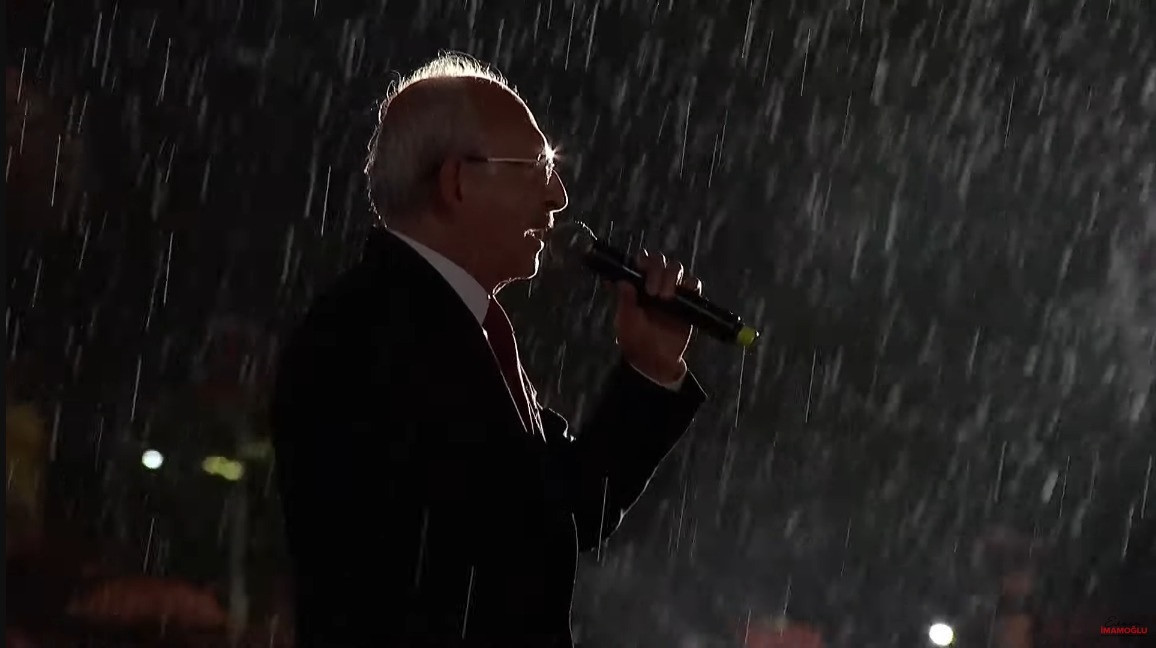 Taking the stage at the end, Kılıçdaroğlu said "I will work for the people of this country. We will bring democracy. We will introduce our country to the whole world as the one that brought democracy through democratic means. The youth and women of this country will change an authoritarian rule through democratic means."
"We have representatives in all ballot boxes. Go to the polls in spring weather. Have a festive mood. You will say that we went to the polls cheerfully, voted and brought democracy to Turkey. Do you promise?" Kılıçdaroğlu said and added that they will protect all the ballot boxes in Turkey against electoral fraud. "We've been working on ballot box security for a year and a half," he noted.
"I will save Turkey from the gang of five. They slandered me not to be President. They trust (Erdoğan's) palace, Mr. Kemal trusts the people," Kılıçdaroğlu said, referring to five construction companies that have close ties to the ruling Justice and Development Party (AKP), dominating the private-public partnership (PPP) projects.
"We will live alone and free like a tree and in fraternity like a forest. There is no place for thieves in this country. There's no room for the gang of five. No place for drug gangs. I will finish them. Everything will be very beautiful. I will work for you, I will fight for you. You will see a Turkey where no child goes to bed hungry, where no one's electricity, natural gas or water is cut off," he lastly added.
Kılıçdaroğlu is regarded as the exact opposite of Erdoğan in terms of characteristics. He has adopted a hopeful, confident and positive rhetoric to challenge Erdoğan's polarizing and discriminatory language.
The Nation Alliance leaders have officially met for 15 times since February 2022, under Kılıçdaroğlu's leadership, and prepared a constitution draft, offering strengthened parliamentary system instead of today's hyper-presidential regime.
Turkey will hold parliamentary and presidential elections on May 14 in the centennial of the foundation of the republic.