Main opposition bloc Nation Alliance leaders hold second mega rally in Istanbul
Turkey's main opposition bloc Nation Alliance leaders have held their second joint rally as part of their election campaign in Istanbul. CHP mayors İmamoğlu and Yavaş also took the stage during the rally which saw the attendance of thousands of people.
Duvar English
The leaders of the main opposition bloc Nation Alliance on May 6 held a joint rally in Istanbul's Maltepe district, which saw the attendance of thousands of people.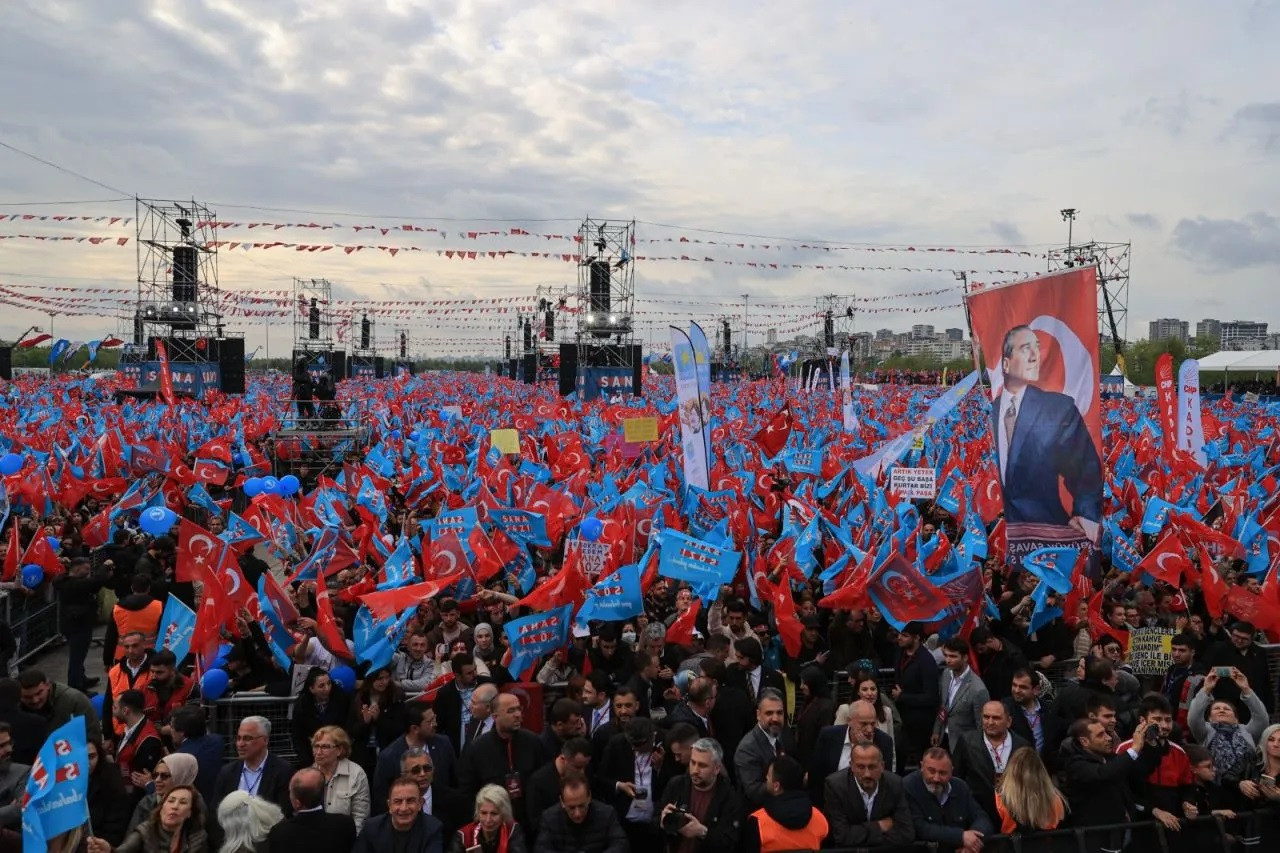 In the rally, joint presidential candidate and Republican People's Party (CHP) leader Kemal Kılıçdaroğlu, İYİ (Good) Party leader Meral Akşener, Felicity Party (SP) leader Temel Karamollaoğlu, Democrat Party (DP) leader Gültekin Uysal, Democracy and Progress (DEVA) Party leader Ali Babacan and Future Party leader Ahmet Davutoğlu took the stage, as well as CHP mayors Ekrem İmamoğlu and Mansur Yavaş.
Other five leaders from different ideological backgrounds in the alliance as well as İmamoğlu and Yavaş will be vice presidents should Kılıçdaroğlu assume power in the May 14 election.
The leaders held their first joint rally for the election campaing in the western İzmir province on April 30.
Islamist Felicity Party leader Temel Karamolaoğlu was the first one who took the stage.
Karamolloğlu said May 15 (one day after the election) will be the beginning of a new era and the presidency of Mr. Kılıçdaroğlu.
Karamollaoğlu said, "We will deal with every issue, especially justice. We will definitely revolutionize the industry."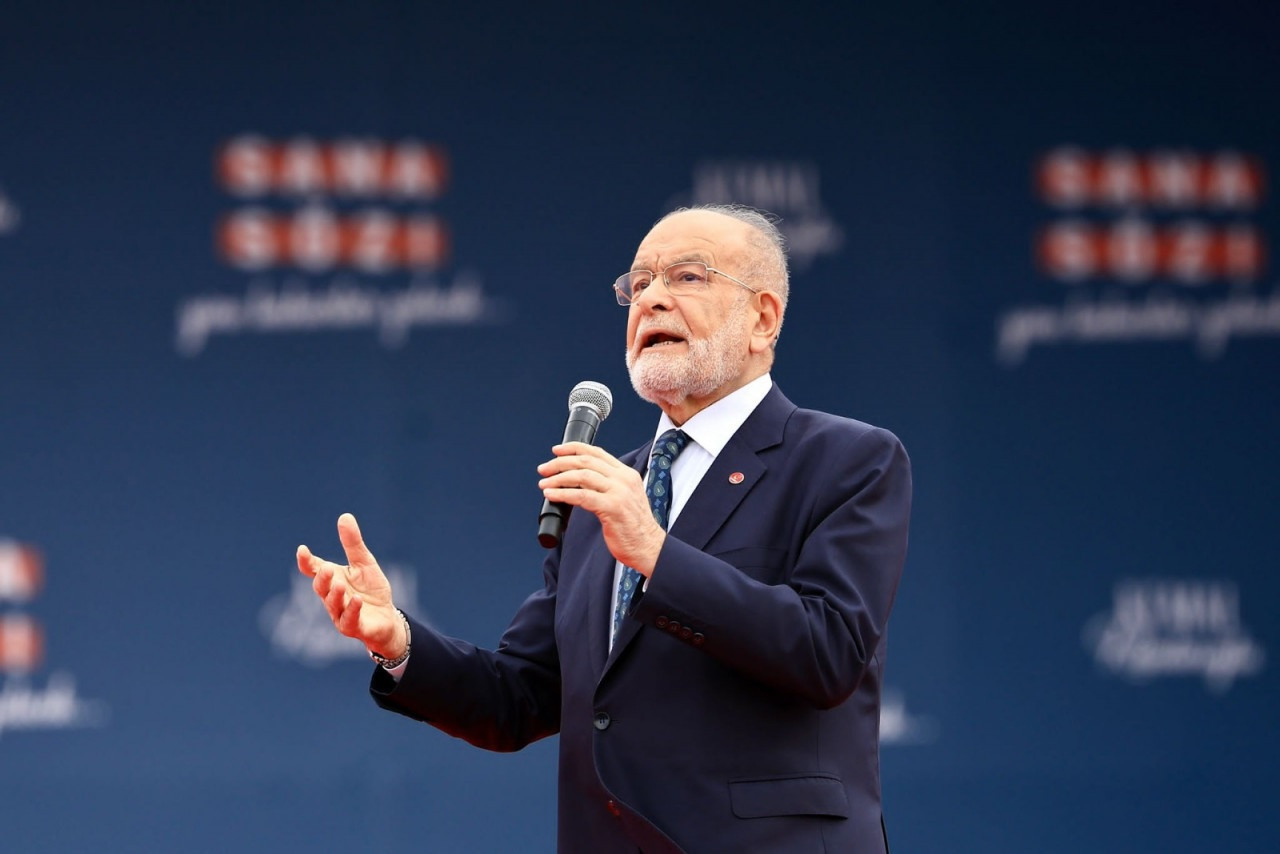 After him, CHP Ankara Mayor Mansur Yavaş addressed the citizens. He said the crowdedness in the rally "give the good news of change on May 14."
"We are going to the election, but we do not understand what kind of election. They present tanks, rifles, ships. Is it an election or war?. In the second election (in Istanbul in 2019), they said that if Istanbul falls (if AKP loses), Mecca and Jerusalem will fall, and great Israel will be established. Istanbul fell, but everything turned out very well. They are afraid, afraid of being held to account," Yavaş said.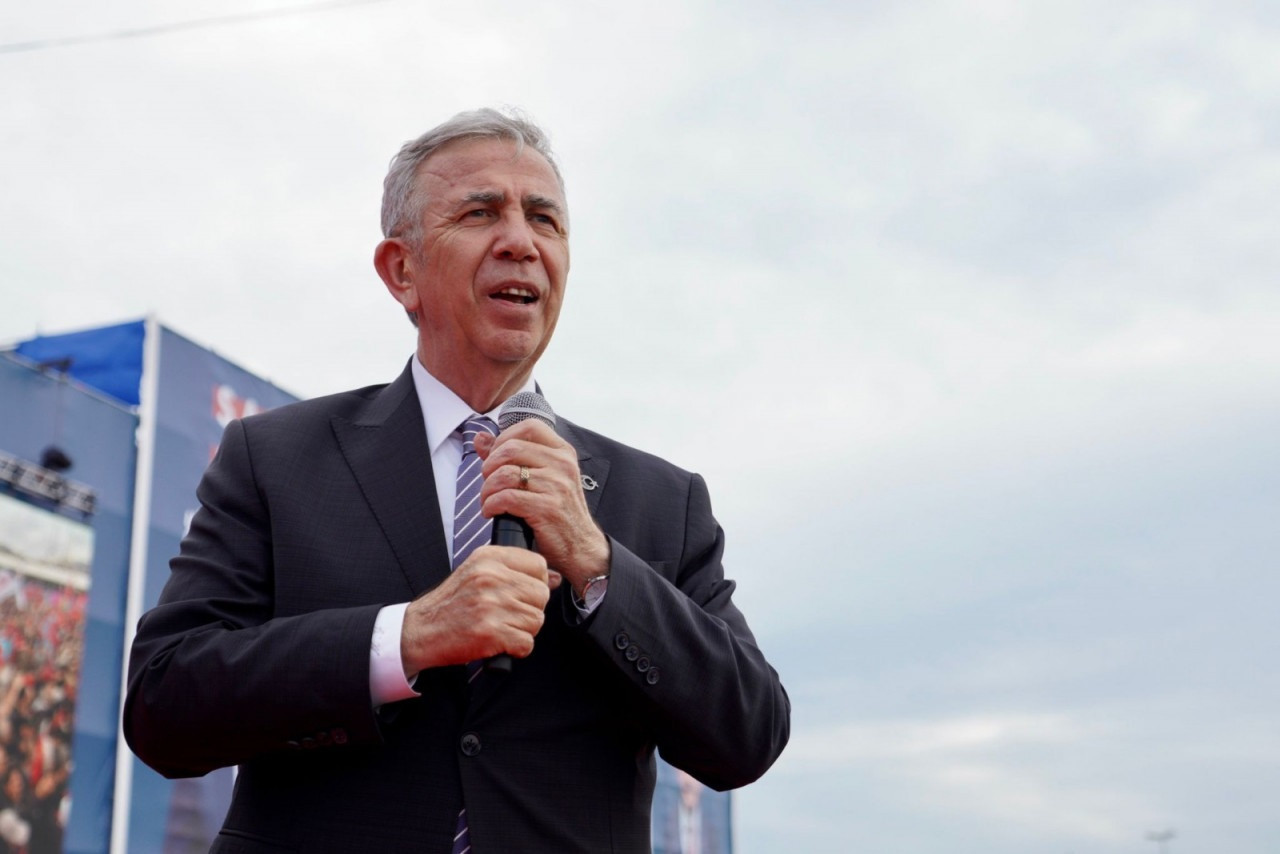 After Yavaş, CHP Istanbul Mayor Ekrem İmamoğlu took the stage.
"Those who did not like the will of Istanbulites canceled the election (in 2019). Then the nation slapped them with such a democracy. This magnificent picture (crowdedness) shows that Turkey is changing," he said.
İmamoğlu also called on citizens to finish the presidential election in the first round. "Don't leave it for the second round. They pull all kinds of tricks. It is in their nature. They might further play with the foreign exchange and the economy. They do bad things and then they put the blame on us."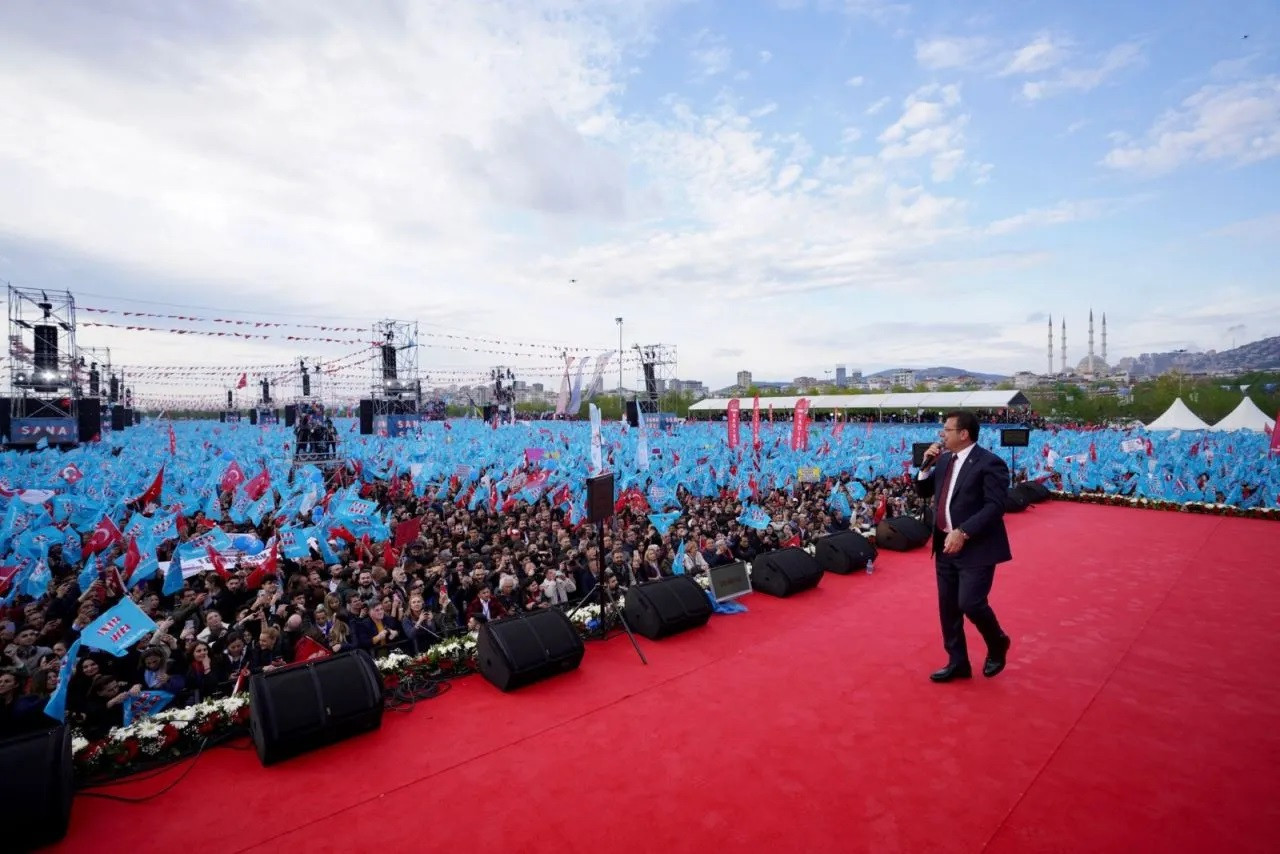 After İmamoğlu, DEVA Party leader Ali Babacan took the stage. After resigning from the AKP in 2019, he founded DEVA in a move to challenge President Recep Tayyip Erdoğan's rule. He presided over Turkey's economy from 2009 to 2015 as a senior executive from the ruling AKP.
Babacan said "Democracy will win in Turkey, democrats all over the world will hope more. Are we going to say more democracy together, without discriminating against right-wing left-wing, Sunni-Alevi, Turkish-Kurdish? Will we all elect Kemal Kılıçdaroğlu as president?"
"Wasn't Istanbul the European Capital of Culture in 2010? We achieved this with single-digit inflation and the reforms we made to reach European Union standards. Now look at what they've (the government) brought to the country," he said, adding that the AKP government has no economic policy right now.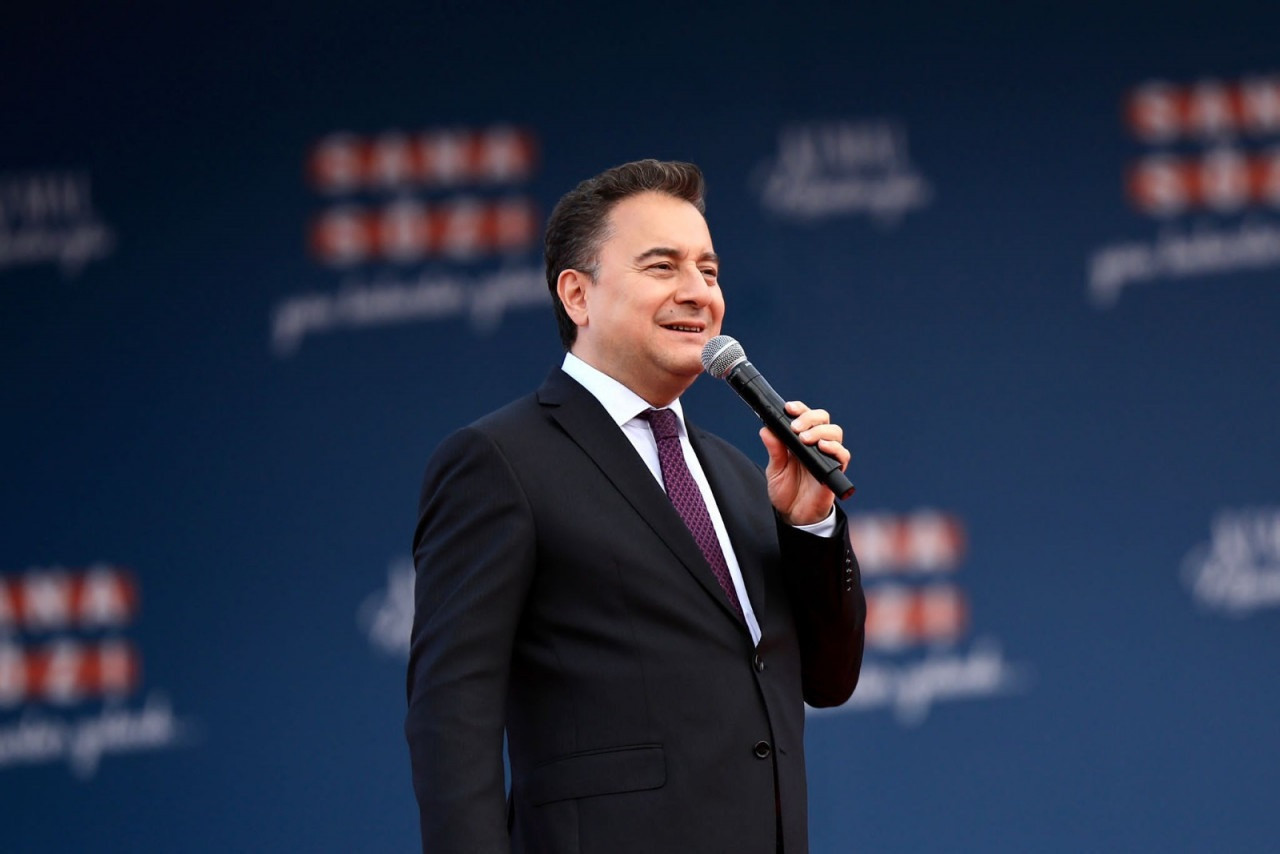 After Babacan, Democrat Party leader Gültekin Uysal addressed the citizens.
"On May 14, we will say enough against those who think they are indispensable, those who offer the resources of this country to a handful of people, not 85 million. Today, if millions of our people are in misery, the responsibility lies with those who govern," Uysal said.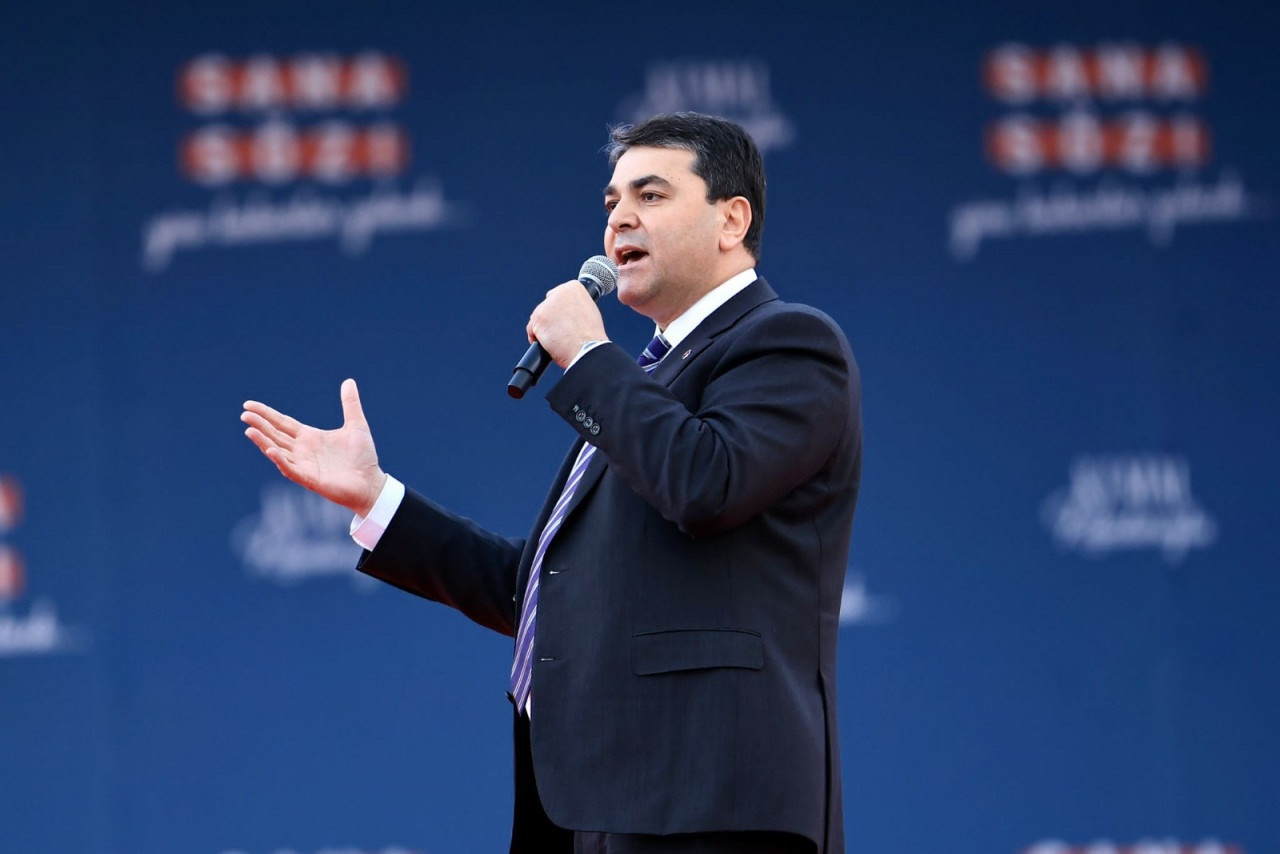 After him, Future Party leader Ahmet Davutoğlu took the stage. Davutoğlu, who served as the prime minister between 2014 and 2016 from the AKP, ended his party membership in 2019. He founded the Future Party in the same year.
Davutoğlu once again reminded Süleyman Soylu's remarks, who referred to the upcoming elections as the "West's political coup attempt."
"Istanbulites are giving a lesson on national will today. Istanbul gives a lesson of national will to a minister who calls the elections a political coup, to those who use a discourse that divides the society," Davutoğlu said.
He also criticized government policies and said "Just last year, we lost 1 million cattle and 1.3 million sheep and goats. Do you know why you eat expensive meat? Because they finished the livestock sector."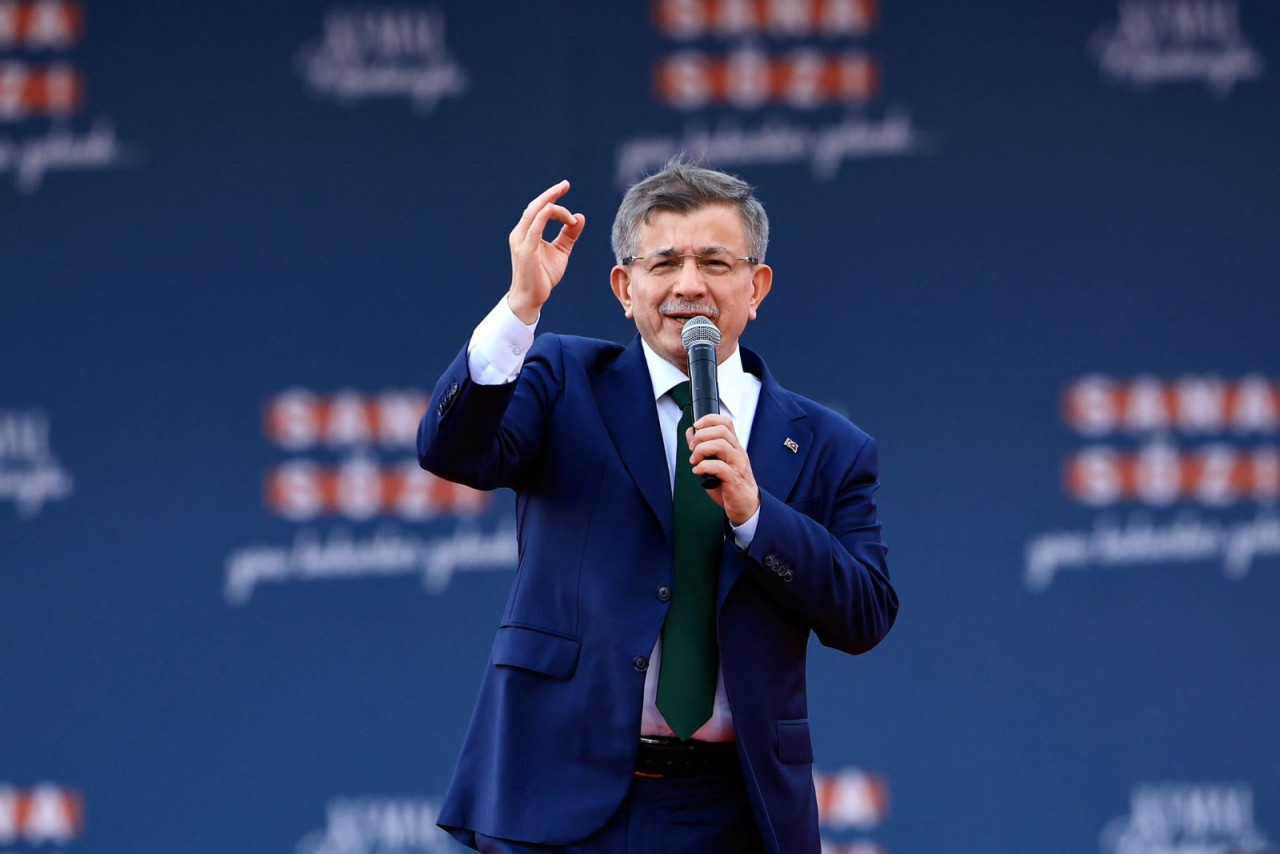 After him, the only women leader in the alliance, Good Party Chair Meral Akşener, took the stage.
Criticizing the discriminatory rhetoric of the government executives against the opposition, Akşener said, "This is the first time we are going to such an election in my life. It is an election where insults, curses, slanders and threats fly in the air. A language that calls its nation an invader… A language that calls the Turkish nation coup makers… All psychiatrists are invited to treat these (who said those words)."
Akşener called on citizens to vote for Kılıçdaroğlu and said "You will choose Kemal Kılıçdaroğlu, whose honesty we all vouch for."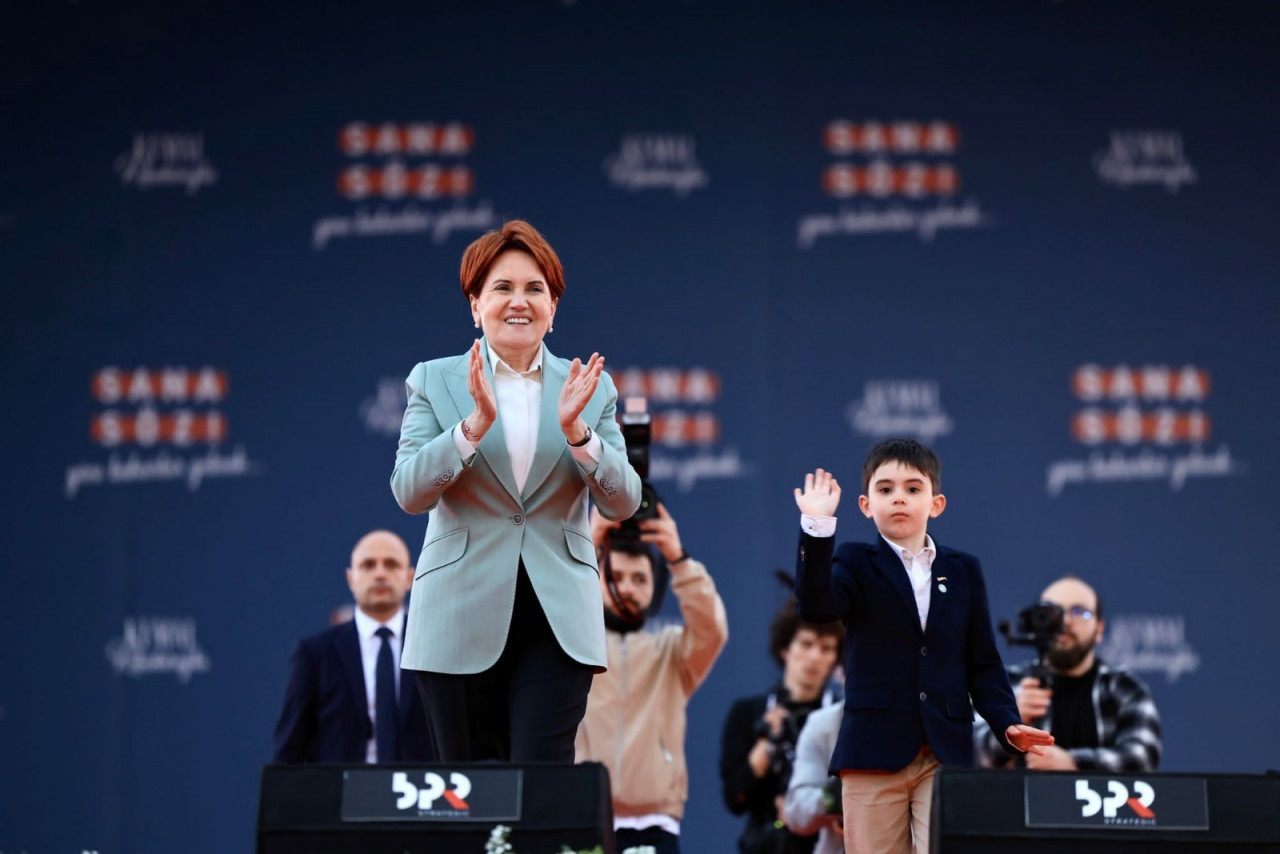 Lastly, presidential candidate Kemal Kılıçdaroğlu took the stage.
Asking "Are you ready for change?" Kılıçdaroğlu said, "I promise you that no child will go to bed hungry in this country, no poor family's electricity, water and natural gas will be cut off. We will make this country like heaven, we will live in peace together. I will be the president of 85 million people."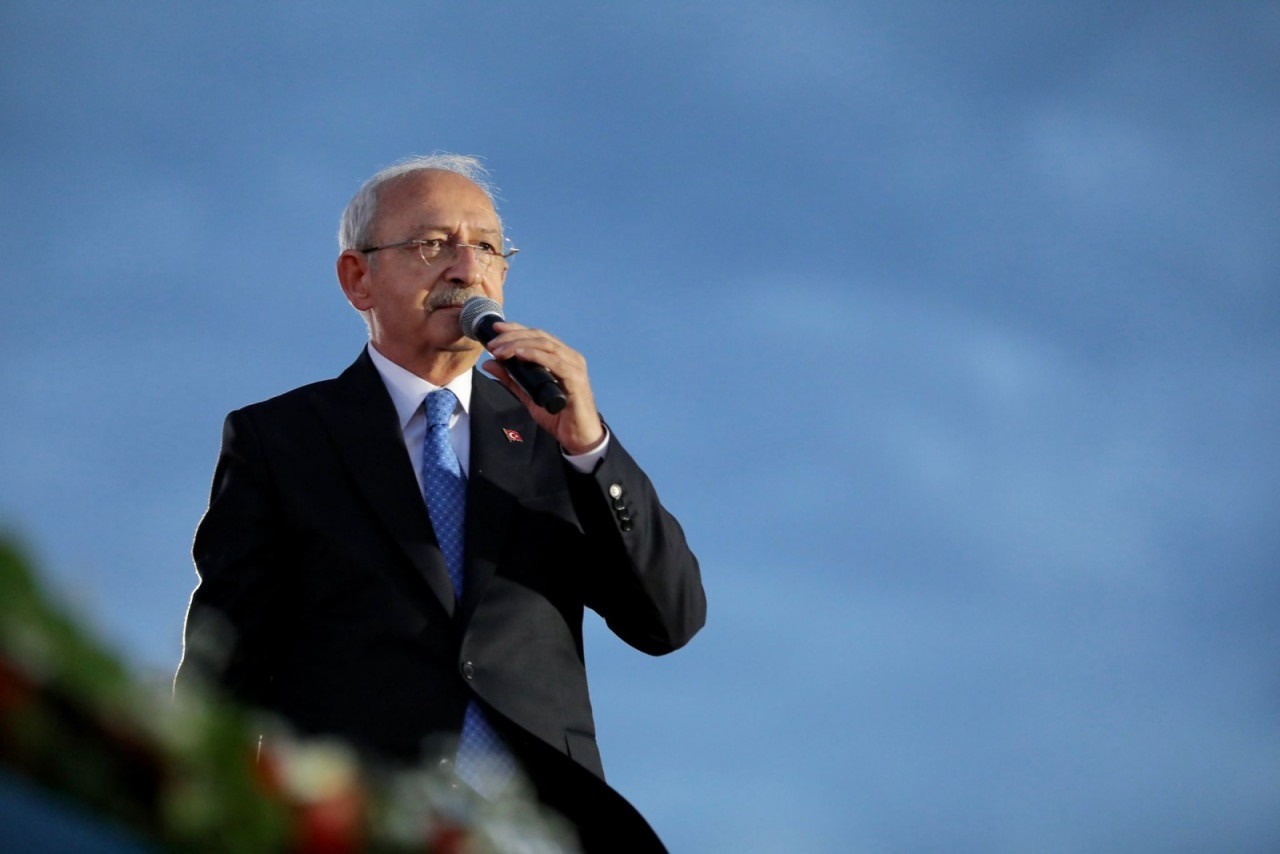 Kılıçdaroğlu said the youth will replace an authoritarian government by democratic means, which "will leave an important gift not only to our political history, but also to the world's political history."
"You just listened to other leaders and mayors. We set out with a common mind and we will not hand over the state of the Republic of Turkey to one person, no one will accept a word that comes out of the lips of a person. We will rule together. We will manage with reason, knowledge, morality, virtue, we will not make any discrimination," the 74-year-old leader said.
Kılıçdaroğlu also reminded some of his pledges should he assume power.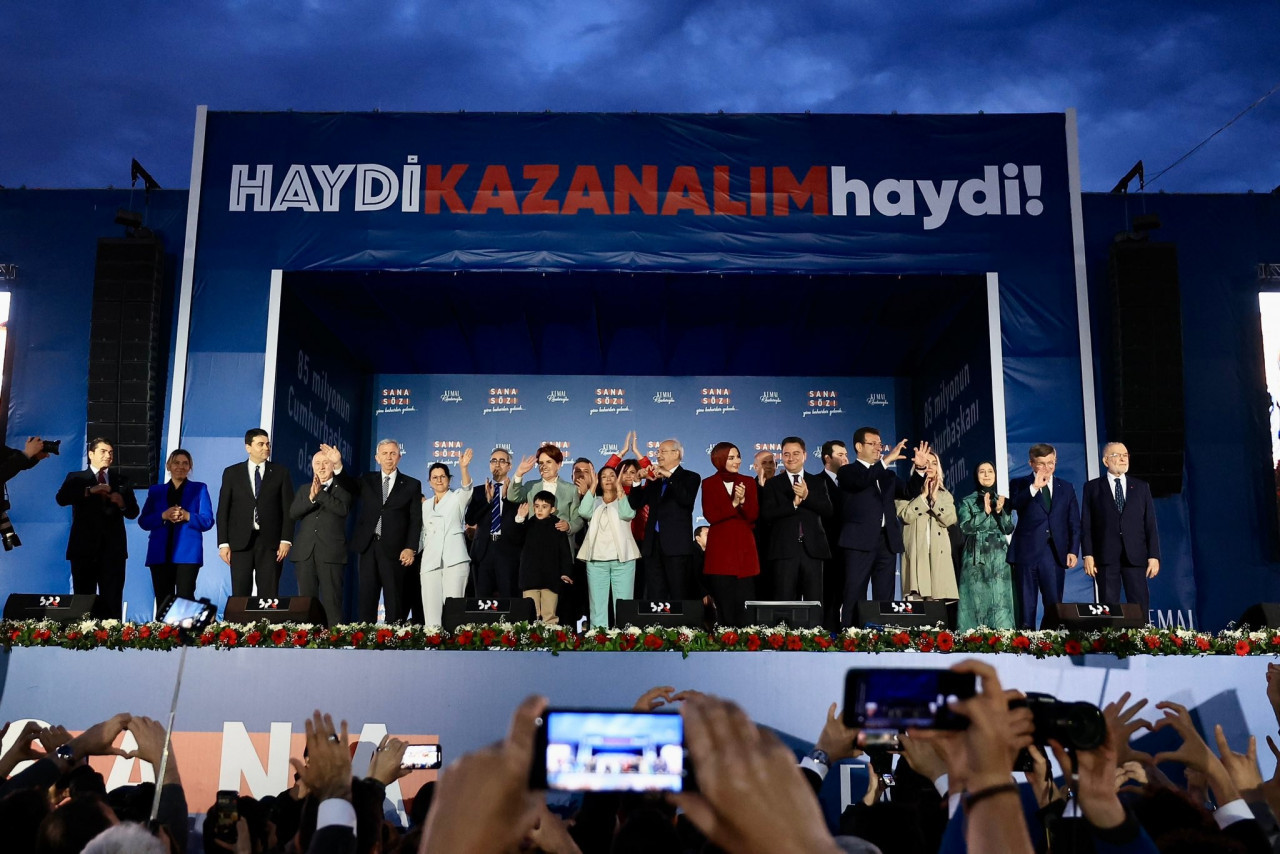 Kılıçdaroğlu is regarded as the exact opposite of Erdoğan in terms of characteristics. He has adopted a hopeful, confident and positive rhetoric to challenge Erdoğan's polarizing and discriminatory language.
The Nation Alliance leaders have officially met for 15 times since February 2022, under Kılıçdaroğlu's leadership, and prepared a constitution draft, offering strengthened parliamentary system instead of today's hyper-presidential regime.