Main opposition leader vows to restore rule of law in Turkey
Turkish main opposition CHP leader Kemal Kılıçdaroğlu on Dec. 4 vowed to bring "peace, democracy and justice" to Turkey if his party comes to power in the next elections. Kılıçdaroğlu made the remarks in the southern province of Mersin during his first rally to protest the government's failing economic policies and to push for early elections. 
Duvar English
Turkey's main opposition Republican People's Party (CHP) held its first rally in protest of the government's failing economic policies in the southern province of Mersin on Dec. 4.
Citizens who joined the rally shouted slogans of "Government resign," "Tayyip resign," "Law, rights, justice."
No music was played in the rally due to the funeral ceremony of non-commissioned officer Celil Mutlu, who was killed in an armed conflict with the Kurdistan Workers' Party (PKK) in the eastern province of Dersim's Ovacık district.
The rally saw the attendance of thousands of people as the area was already packed in the early hours of Dec. 4. The rally area was announced to have a capacity of 37,000 people.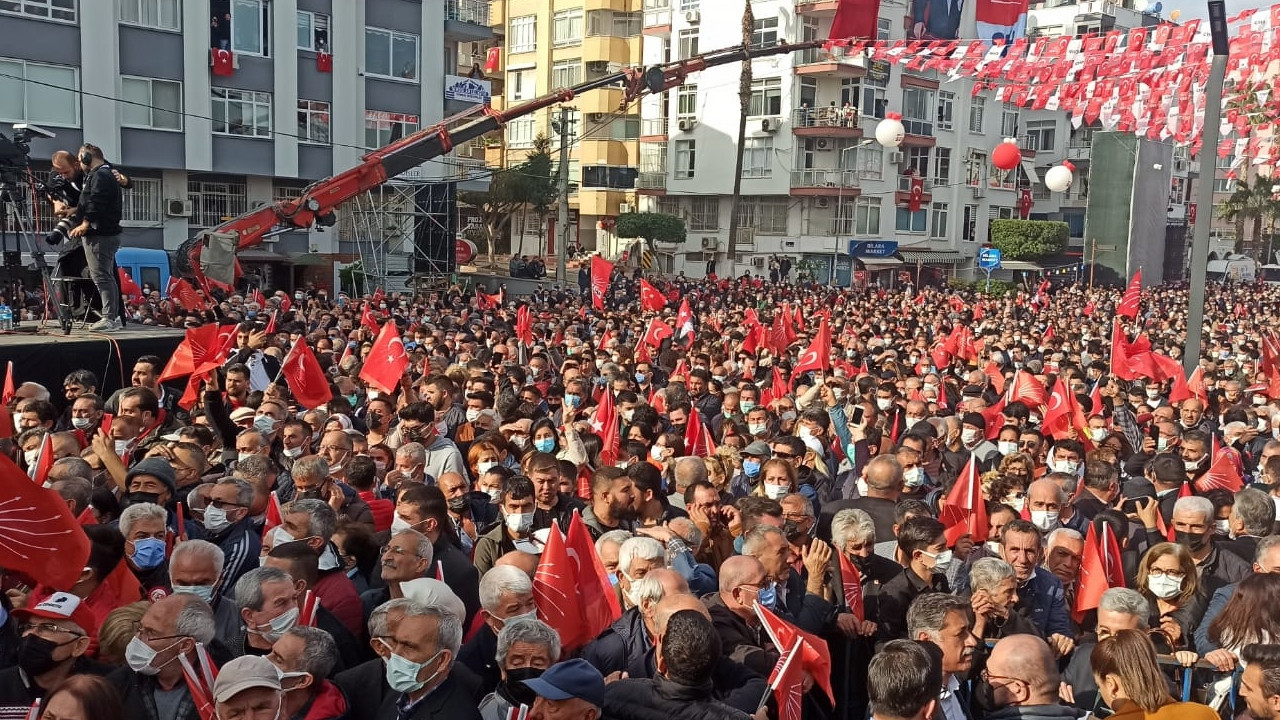 Citizens touched upon the deepening economic crisis in the country, with one saying: "We are sickened [with the rulership]. It is not bearable anymore. I wish there were elections tomorrow."
Citizens were denied access to the People's Garden located just next to the rally area, and the garden's entrance was closed with barriers.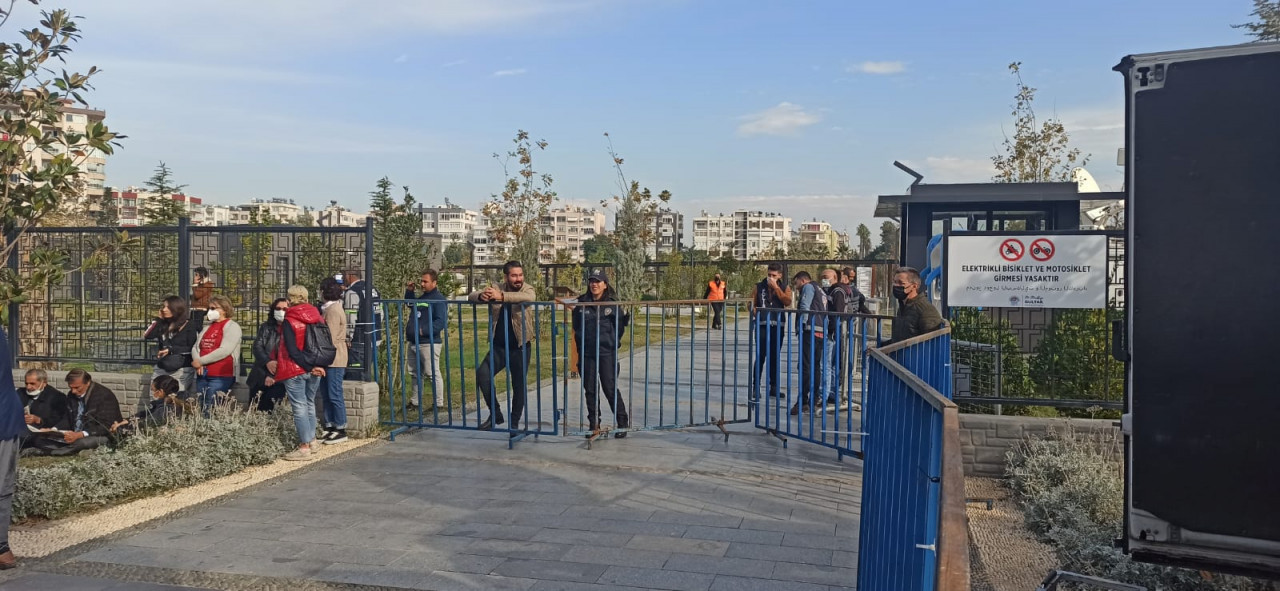 During his speech at the rally, CHP leader Kemal Kıılçdaroğlu vowed to bring "peace, democracy and justice" if his party comes to power in the 2023 general elections.
"I will change the mafia order and the order in which there is a cooperation with the mafia. I promise that the politics will be conducted by ethical people. I will clean the politics of the dirtiness of 'Take on a job after finding the relevant person, follow the tender process, receive bribery and be rich.' Let the whole of Turkey hear that I will not ever allow bribe-takers, people doing corruption in the state cadres," he said.
When citizens shouted slogans of "Tayyip resign," Kılıçdaroğlu said, "He does not have to resign, we will send him away," in reference to President Recep Tayyip Erdoğan.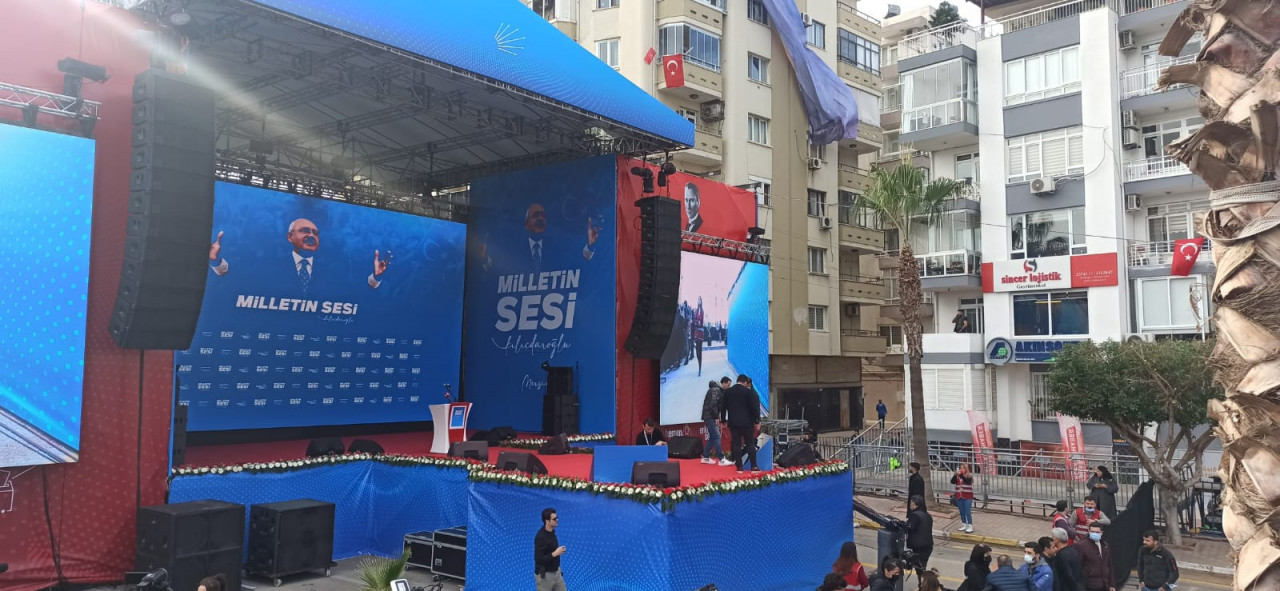 Kılıçdaroğlu also touched upon his attempt to visit the Turkish Statistical Institute (TÜİK) the day before. The institution had prevented the CHP leader from entering the premises on Dec. 3.
"I went to TÜİK at 11 a.m. yesterday. They announced the inflation numbers, the monthly inflation as 3.51 percent, the annual inflation as 21.31 percent. Are these the civil servants of the state or of the [presidential] palace?" Kılıçdaroğlu said.
"I want all retirees, all minimum wage earners, all civil servants to know that I went to TÜİK to protect your rights. I was going to ask the officials there [at TÜİK], 'Which of the researches did you do to find these numbers?' Kılıçdaroğlu asked, questioning the credibility of the inflation data announced by the institution.
Erdoğan targets Kılıçdaroğlu again with accusations of supporting terrorism
During an opening ceremony on Dec. 4 in the eastern province of Siirt, Erdoğan targeted Kılıçdaroğlu, once again accusing the opposition leader of supporting terrorism.
"He [Kılıçdaroğlu] wanted to go to TÜİK without getting an appointment, and TÜİK did not give him an appointment. He has gone there and then made a show. One would be embarrassed! A person would not go to a place to which he is not invited! ... You might act shoulder to shoulder with terror organizations; you might go to them without an appointment, but the state's institutions are serious; you cannot go to them randomly and will not be able to do so," Erdoğan said.
It is a common tactic of Erdoğan to target the opposition with accusations of terrorism, in an attempt to attract nationalist votes and to change the agenda of the country. But amid a visible loss in support for his ruling Justice and Development Party (AKP), Erdoğan has recently increased this rhetoric, even implicitly praising the attacks against opposition leaders.
At the end of November, Kılıçdaroğlu announced that he would hold rallies across Turkey to protest the government's failing economic policies and to force Erdoğan to declare early elections amid the lira's recent crash against foreign currencies.
The lira has been by far the worst performer globally this year due mostly to what some analysts have called a premature economic "experiment" by the president who has ruled Turkey for nearly two decades.
Erdoğan's ruling AKP is sliding in opinion polls ahead of elections scheduled for no later than mid-2023, reflecting sharply higher costs of living.