Jailed OdaTV journalist's lawyer afraid of evidence tampering, client's safety
Jailed OdaTV journalist Müyesser Yıldız's attorney said that they were worried about evidence tampering. Yıldız's lawyer said that the data collected from the journalist's home wasn't properly catalogued or recorded, which leaves them open to additions.
Duvar English
Jailed OdaTV journalist Müyesser Yıldız's attorney said that her litigation team was concerned about evidence tampering to frame Yıldız on June 18.
Yıldız was detained on June 8 on "political and military espionage" charges as part of a probe launched by Ankara Chief Public Prosecutor's Office and was arrested early on June 12. Yıldız is the fourth currently imprisoned journalist from Oda TV.
Lawyer Erhan Tokatlı noted that they were afraid of evidence tampering similar to the events that took place when U.S.-based Islamic preacher Fetullah Gülen's followers were dominant in the legal system.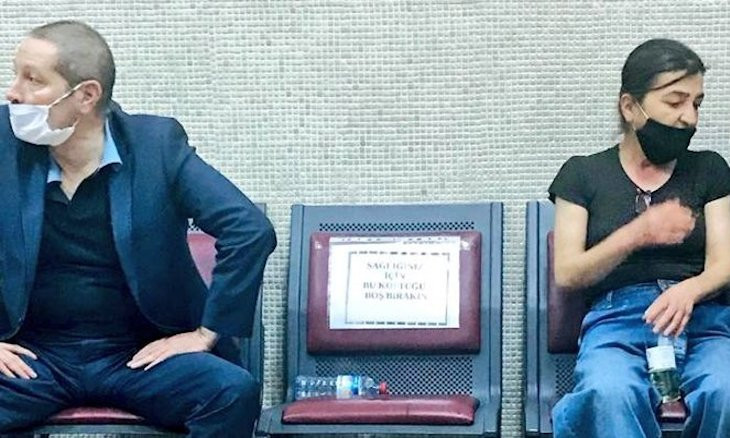 Turkish court arrests journalist Müyesser Yıldız at midnight
"Our first order of business is to emphasize our concern that [Yıldız's] digital data, which hasn't been catalogued and the hash data of which hasn't been recorded, will be added into like in the time of [Gülenists]," Tokatlı said.
The attorney also noted their concern over the fact that other suspects who were arrested in relation to Yıldız only had their personal digital equipment seized, while all digital equipment from Yıldız's home was collected, regardless of who they belonged to.
"Which tells us that the real goal here was to obtain Müyesser Yıldız's digital archives."
As a result of police collecting others' digital equipment, Yıldız's son had to testify, as he had an encrypted file on his computer related to his work as a computer engineer.
Lastly, the lawyer noted that Yıldız had received a threat from a government official on Twitter, which followed to more threats.
"Another concern is the threat to Müyesser Yıldız's safety that would emerge once her quarantine period is over and she is placed in the common ward with other inmates."