Ankara court orders continued arrest of OdaTV journalist Müyesser Yıldız
An Ankara court on Sept. 8 rejected the appeal against the arrest of OdaTV Ankara News Editor Müyesser Yıldız, who was jailed in June on espionage charges. OdaTV said that the court gave its decision without waiting for Yıldız's lawyer Erhan Tokatlı to attend the hearing.
Duvar English
An Ankara court on Sept. 8 ruled for the continued arrest of OdaTV Ankara News Editor Müyesser Yıldız, citing "the existence of a crime suspicion, the possibility of destroying evidence and the possibility of fleeing."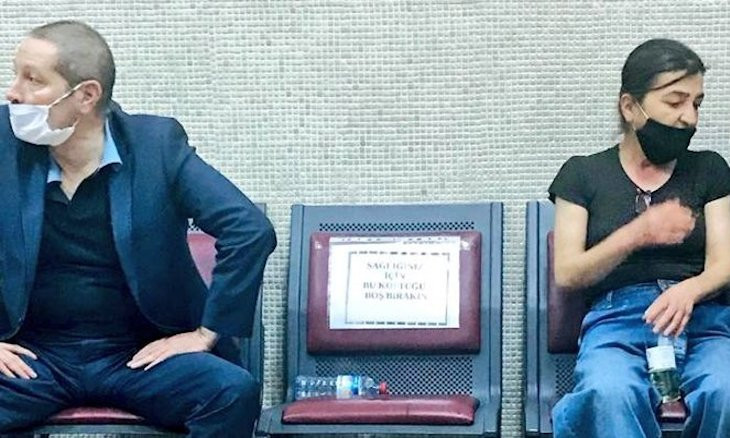 Turkish court arrests journalist Müyesser Yıldız at midnight
Yıldız was jailed in June on accusations that she revealed state secrets in two articles about Ankara's military involvement in Libya.
One article published in December questioned which Turkish commanders met Khalifa Haftar, the commander of the Libyan National Army, while the second article published in January gave details about a military officer who was sent to Libya to oversee Turkey's involvement there.
"I am being charged due to the articles that I have written. Since there is a constraint order on my file, I do now exactly know what I am accused of. I have not done any crime except doing journalism," Yıldız said during her hearing on Sept. 8, requesting her release.
Yıldız was detained on June 8 over "political and military espionage" as part of a probe launched by Ankara Chief Public Prosecutor's Office and was arrested early on June 12.
Yıldızis the fourth currently imprisoned journalist from Oda TV.
InMarch, an Istanbul court arrested Oda TV news director BarışTerkoğlu and reporter Hülya Kılınç over a report covering thefuneral of a member of Turkey's National Intelligence Organization(MİT) killed in Libya.
OdaTV editor-in-chief Barış Pehlivan was also arrested on the samecharges a couple of days later.