Missing Turkish woman Gülistan Doku's sister fined for stopping suspect's family escape town
The sister of a woman who has been missing for nearly a year was fined for attempting to prevent the suspect's family from moving, as the house had not been examined forensically. Gülistan Doku's sister believes that the stepfather of the prime suspect, also a police officer, is trying to seek revenge against her family for attempting to shed light on what happened.
Duvar English
Aygül Doku, the older sister of Gülistan Doku, a 21-year-old woman who has been missing in the eastern province of Dersim for 323 days, has been fined 50,000 TL for the crime of property damage after trying to attempt preventing the prime suspect's family from moving when a criminal investigation had still not been conducted at the residence.
Doku rejected allegations that she had damaged any property. The home in question belonged to Ergin Yücel, a police officer and the stepfather of Zainal Abakarov, Gülistan Doku's boyfriend and the prime suspect in her disappearance.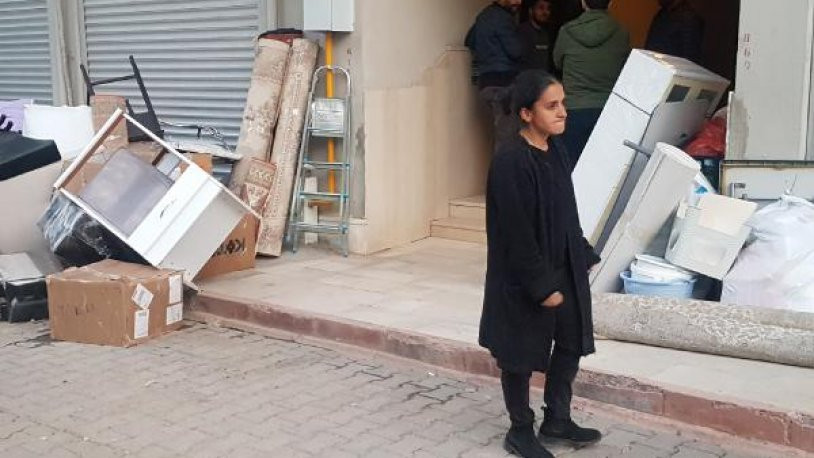 "In this situation, what would a judge or prosecutor have done? A criminal investigation had not been conducted in that house and they are moving. Are there traces there or not? There might be a trace of my sister in that house," Aygül Doku said.
Doku also noted that police prevented the moving of furniture on the day in question as they were aware that the proper investigation had not yet taken place.
"They took my sister away from me, and if that wasn't enough, they are fining me 50,000 TL," Doku said.
Prime suspect Abakarov was not even detained for 52 days after Gülistan Doku disappeared on Jan. 5.
While Abakarov did not attempt to contact the missing woman during this time, he sent her a flurry of messages saying "Where are you, I love you" mere days before his phone was taken by authorities for examination.
Lawyer Ali Çimen said earlier this year that the problems with the investigation are a result of Abakarov's stepfather, a police officer, being involved.
"You have a family who are suspects, and at the same time, this family is taking part in the investigation. In terms of criminal procedure law, there have not been any regulations made on this matter but it is not ethically right. The investigation could have been handed over to the gendarmerie," Çimen said.