'Neoliberal authoritarianism at its best': Boğaziçi University academics defy Erdoğan's rector appointment
The appointment of a pro-government rector to one of the most prestigious universities in Turkey continues to raise eyebrows, with academics pointing to the gravity of the antidemocratic practice. Five academics from Boğaziçi University spoke to Duvar English about the overnight trustee appointment and what the move means for Turkey's academic freedom.
Neşe İdil / Duvar English
Turkey on Jan. 1 started the new year with yet another anti-democratic practice that stunned many. It was the appointment of a rector by President Recep Tayyip Erdoğan to one of the most prestigious universities in Turkey - Boğaziçi University.
Melih Bulu, a long-time ruling Justice and Development Party (AKP) member, was appointed with a presidential decree, in a move that further hampered Turkey's already waning academic freedom.
His poor Turkish and English writing skills, as well his apparent plagiarism in his academic works and poor credentials, added to the scandal surrounding the trustee rector, prompting the students and academics to protest the appointment.
While mass protests against his appointment have been ongoing since Jan. 4, the students were able to talk to Bulu in person for the first time on Jan. 6 and called on him to resign.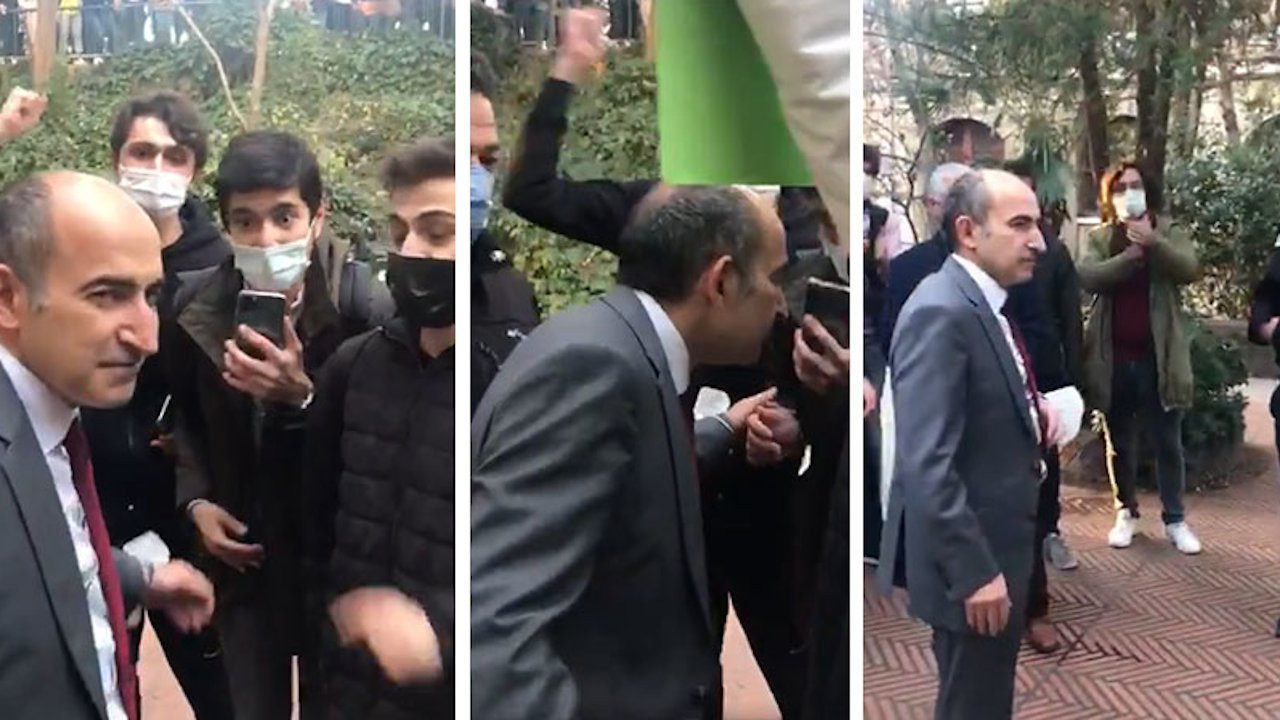 The demand of the students, who flooded the campus on Jan. 4 and carried out a march on Jan. 6, and academics, who turned their backs on the rectorate building in a defiant stance on Jan. 5, is to elect a rector in line with democratic principles.
The response from authorities so far, however, is to detain a number of students and accuse them of having links to "terror groups."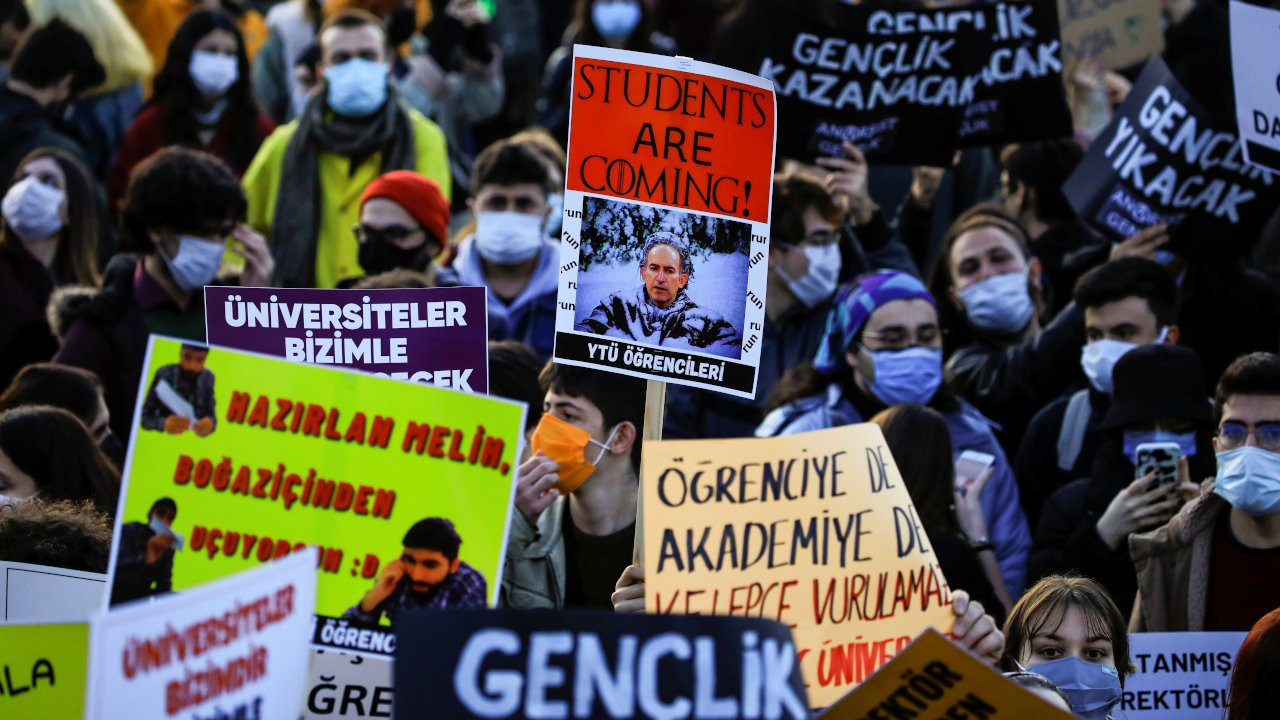 Five academics from Boğaziçi University spoke to Duvar English about the overnight trustee appointment and what the move means for Turkey's academic freedom.
According to Zeynep Gambetti, an associate professor of political theory, the government's desire to place universities under strict control has its roots in the 1980 coup and the military regime that followed.
"Boğaziçi was the first university to throw off the yoke in 1992. By defying the civilian government that was still under military tutelage, Boğaziçi faculty elected their president and opened the way for elections to become the principal means of choosing the university president," Gambetti told Duvar English.
The practice lasted until 2016 when the AKP re-introduced the top-down method of nominating the rector.
"So we're back to tutelage," Gambetti said.
'No respect for science, critical thought'
The year 2016 is crucial in Turkey's near history. The atmosphere following the July 15, 2016 failed coup attempt allowed the AKP to tighten its grip on critical voices under the guise of "fighting terrorism." Academics critical of the government were either sacked or sued and the students were imprisoned.
According to Gambetti, Bulu's appointment is a continuation of the pressure already exercised on the quasi-totality of universities in the country.
"If Boğaziçi was untouched until now, it was its prestige and international networks that played a dissuasive role," she said.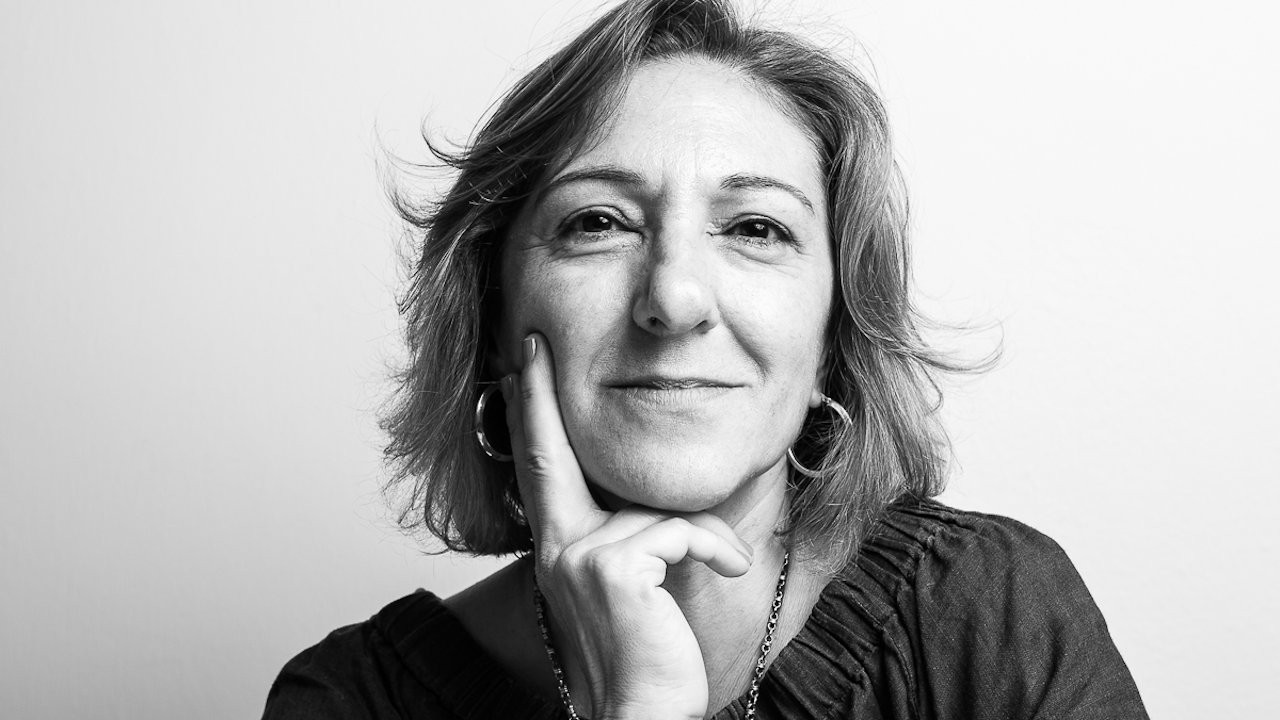 "But this government has no respect for science, critical thought, freedom of expression and research. The manipulation of statistics during the present pandemic amply demonstrates how even medical expertise is devalued or bent to serve political ends. So we were expecting Boğaziçi to be the next in line," she added.
Gambetti noted that the politically motivated appointment by a midnight decree without consulting the university administration can't be explained as "a genuine concern for the future of Boğaziçi University" as Bulu claims it to be.
As for the timing of the appointment, she said, "Since there is no transparency in the decisions of the executive in this country, we are left to speculate."
"One reason might be that after having placed pro-AKP administrators and professors in other universities, the government now wants to take a hold of the most prestigious ones," Gambetti said, while also listing her concerns on what the government's next moves might be.
"We can expect the faculty to be hired based on affiliation and not merit. Critical faculty may also undergo administrative investigations or worse," she said.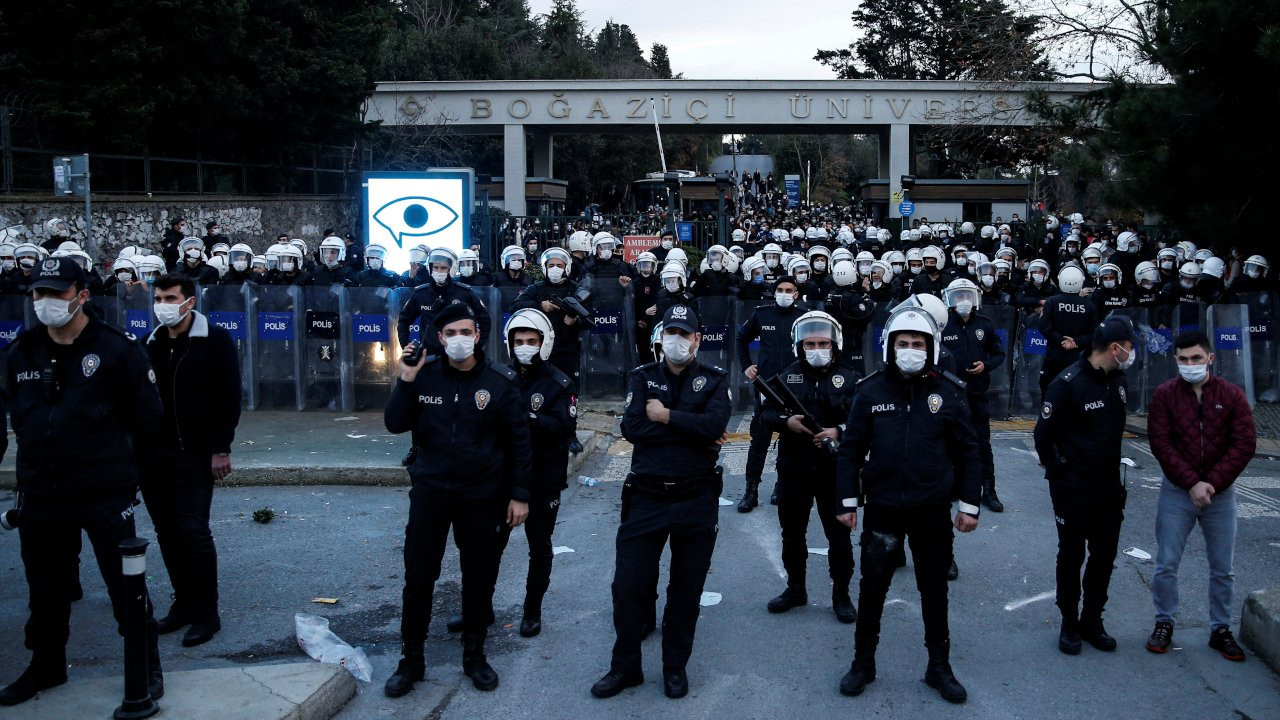 Gambetti stressed that Bulu's appointment aims to push Boğaziçi University towards a neoliberal university model.
"The humanities and other critical disciplines can be subjugated by subtler means, by crowding them out of neoliberal funding opportunities," she said.
Boğaziçi's campus, one of the most scenic locations in Istanbul that feature some of the best views of the Bosphorus, can also be in danger, according to Gambetti.
"I suspect that Boğaziçi's location on the shores of the Bosphorus is highly appetizing for the newly rich class of AKP affiliates as well as for foreign capital. Sadly, one might expect this 150-year-old campus to be refurbished as a hotel after re-locating the university," she said.
'The ambition to conquer feeds on class resentment'
Bülent Küçük, an associate professor of sociology, said that the state wants to govern as if it's managing a company, which leads to it perceiving its rectors as CEOs or general managers.
He also said that the move to appoint Bulu shows the government's will to seize the existing cultural and educational institutions with high qualities since it can't build its own institutions.
"The aim to marginalize Boğaziçi through calling it 'elitist' is the subject of populist logic. The ambition to conquer feeds on class resentment," Küçük told Duvar English.
"Accumulating cultural capital is achieved slower than accumulating political and financial capital. We are facing a brute force that tries to replace the academic elites without investing the time and effort needed for democratizing and transforming the university," he said.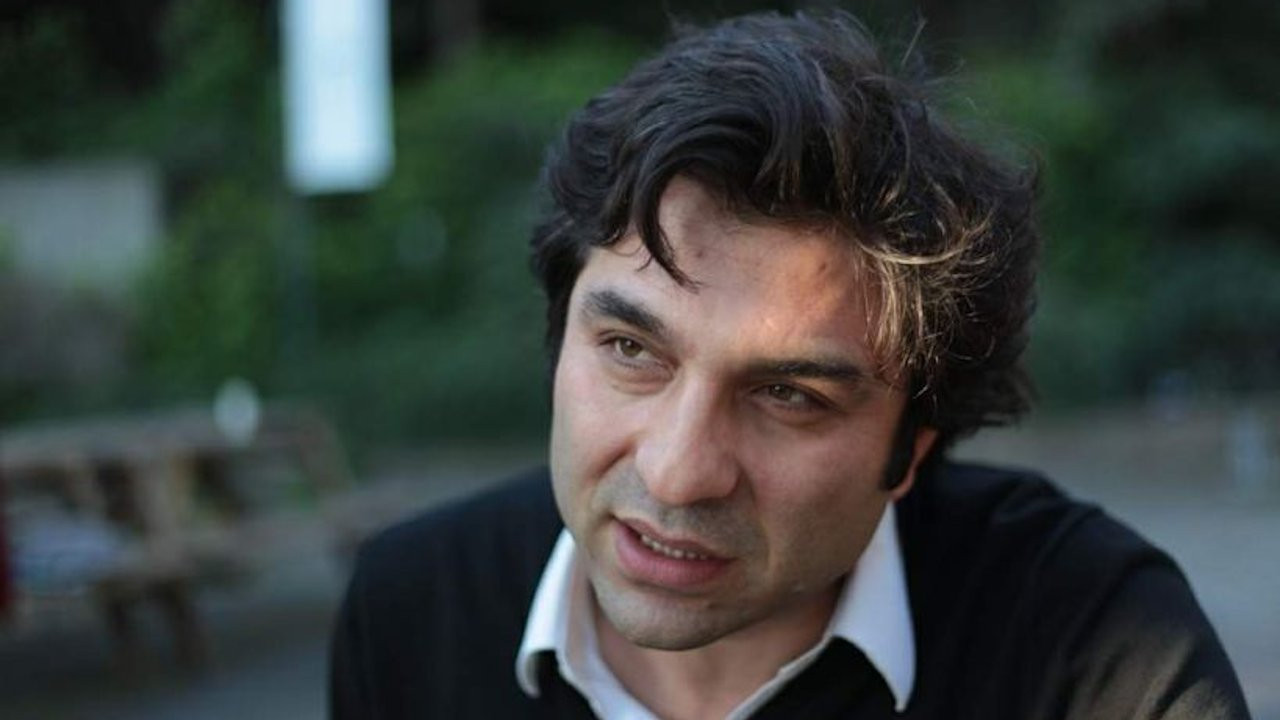 According to Küçük, the corporate government aims to neutralize the academic staff or replace them with loyal and mediocre ones.
"It wouldn't be wrong to say that this will damage Boğaziçi University's academic standing and institutional reputation in the international arena, its quality of education and its relative autonomy," he said.
"The political authority, which lacks the intellectual human capital and vision to increase the quality of other universities for them to reach Boğaziçi's level, prefers to lower Boğaziçi's level to that of the mediocre ones," Küçük said.
The rector appointment is both a reflection of the corporate regime and the will to damage autonomous institutions with different voices, according to Küçük.
'Bulu sees himself as the CEO of Boğaziçi'
Saygun Gökarıksel, an assistant professor of sociology, said that Bulu's appointment is an extension of the increasing neoliberal authoritarianism in the country.
"This trustee rector is an embodiment of the current state of politics. We're actually concerned about the broader politics that this rector is a part of," Gökarıksel told Duvar English, adding that the struggle of the academics and the students is not simply against the rector as an individual, but the general authoritarian trend that affects the universities.
According to Gökarıksel, Bulu sees Boğaziçi University as a company and that he is the CEO of it.
"Bulu proudly claims to embody the alleged virtues of entrepreneurship, free-market competition, and techno-politics, which also drive his understanding of education and knowledge production," he said.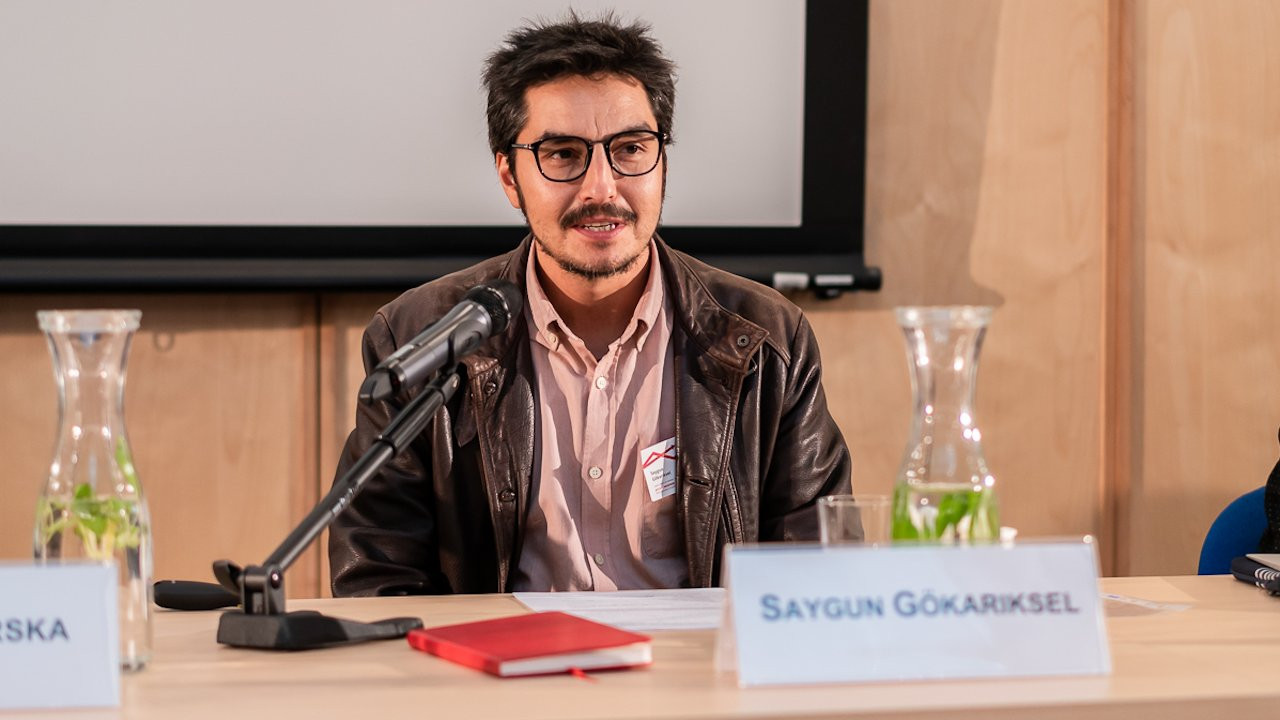 Although Bulu highlights his adherence to liberal values and governing the university through negotiation and persuasion of the faculty and students as part of his media publicity, he also apparently employs coercive methods, Gökarıksel noted.
"He openly compares his position to that of a CEO, arguing that like any firm, a university does not need democratic accountability and procedure to determine its head and govern itself. His approach boldly brings together the current authoritarian neoliberal conservative tendencies of Turkey and beyond: the combination of neoliberal anti-democratic technocratic government with coercive and repressive apparatuses of power," he said.
Regarding the ongoing protests, Gökarıksel said that the source of them is the anti-democratic procedure of Bulu's appointment and his neoliberal technocratic approach to education and knowledge, as well as his longstanding career in the AKP.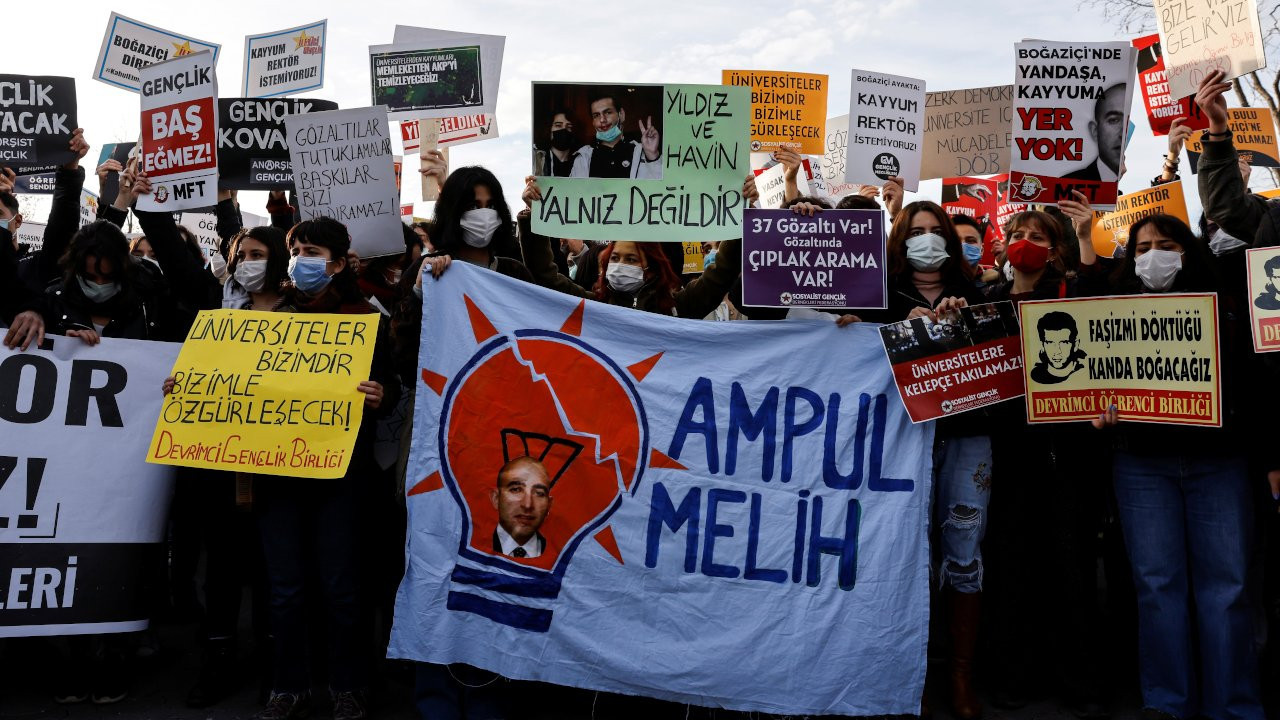 "His appointment can be interpreted as a part of the government's further encroachment on education and other public institutions – the shrinking of democratic life in the country," he said, citing the appointment of trustees to numerous institutions as an example.
Appointing trustees is no stranger to the government, which has been sacking the elected mayors in the country's Kurdish majority southeast. A recent law approved in parliament also paves the way for the AKP to tighten its grip on NGOs and silence civil society in Turkey.
'Intimidating presence of police forces'
During the interview, Gökarıksel drew attention to the heavy police presence in and around the campus, which has been ongoing since Jan. 4. In addition to security forces teargassing and battering students, police went as far as to literally handcuff the gates of the university's south campus in a never-before-seen move - an unintentional but perfect symbolism of the government's authoritarian practices.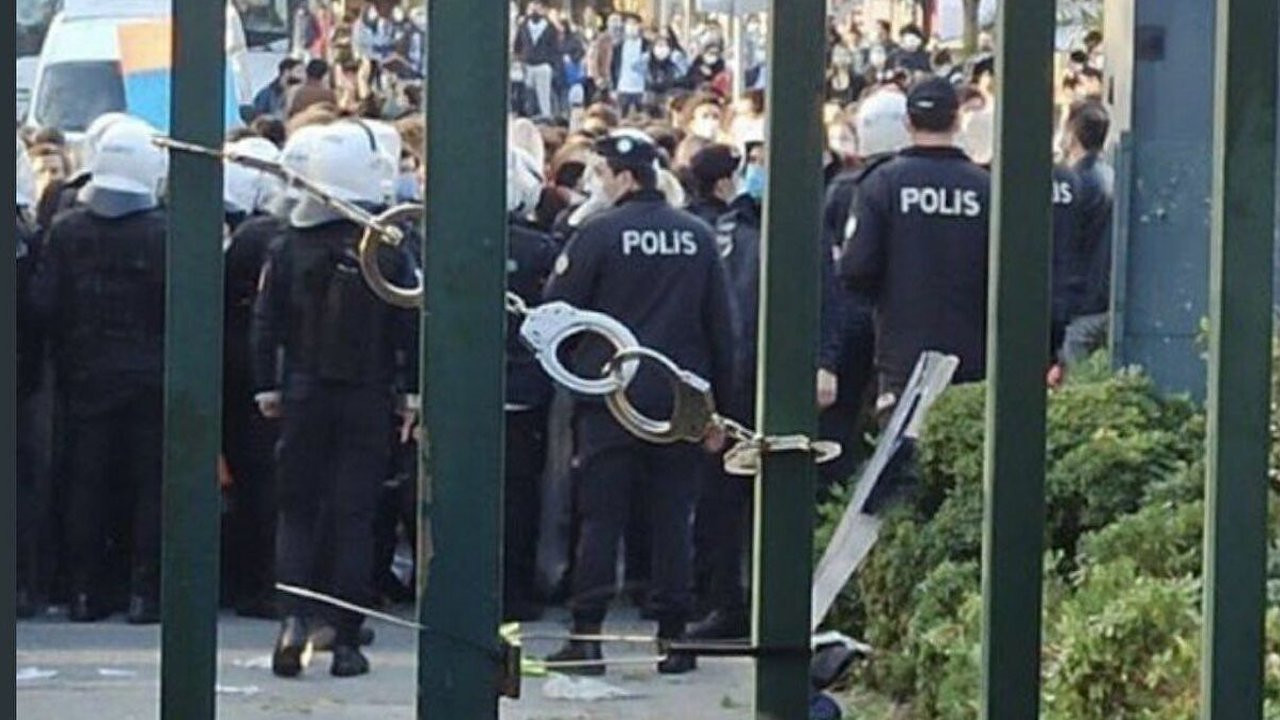 "There is the intimidating presence of the heavily armed police forces, including anti-terror and anti-riot special forces and drones. Tens of undercover policemen walk around the campus. The campus is forcefully cut off from the rest of the city, partly to insinuate and contain the protests," Gökarıksel said.
When asked about what can be done in the face of such an appointment, Gökarıksel said that one thing not to do is to draw out an overblown picture of the rector's so-called monolithic authoritarian power.
"It is crucial to approach the current struggle as an ongoing process, which has both short-term and long-term dimensions," he said, adding that different groups, including the faculty, students, and employees, are actively seeking to keep their ground and uphold the principles, procedures, and practices of democratic education at the moment.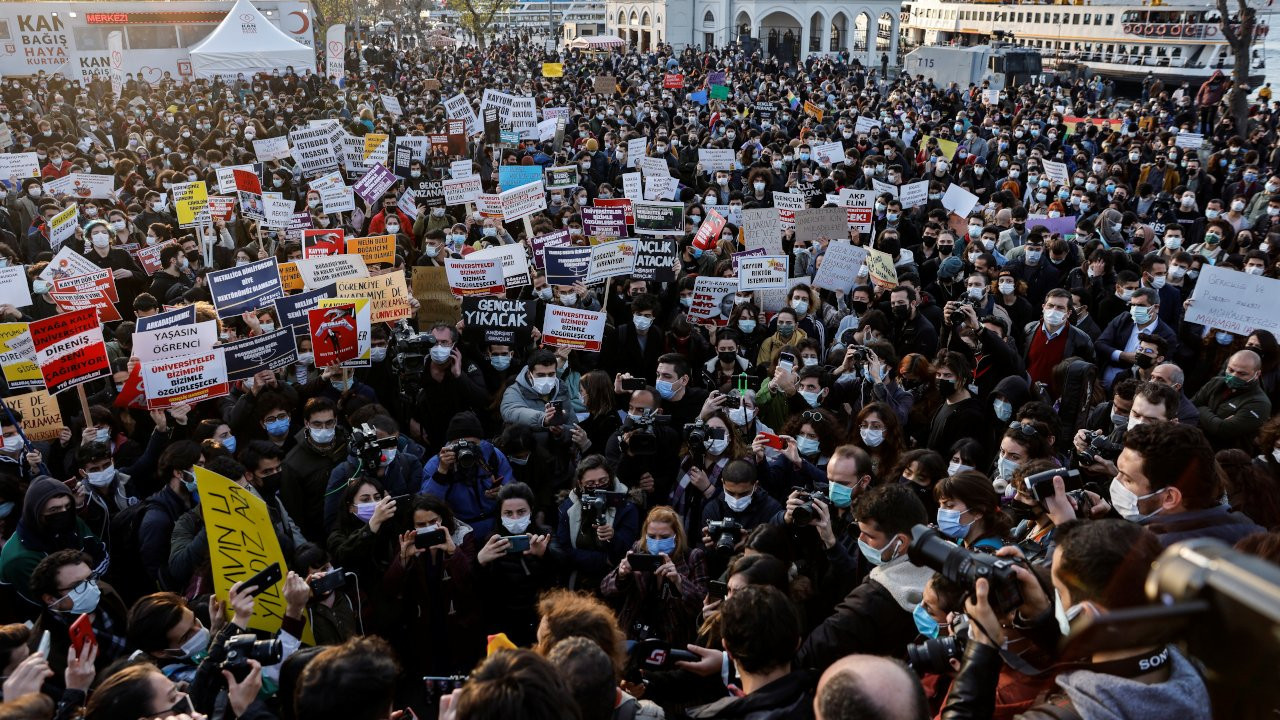 "We try to create spaces for communication and be publicly visible to each other, and formulate and specify our concrete demands and strategies. This is not just to 'protect' the institution from an outside force, but also to seek ways to transform it into a more democratic, egalitarian, and pluralist university," Gökarıksel said while noting that this is no easy feat.
"The current neoliberal authoritarian offensive against the university is an international trend and in Turkey has been remarkably powerful for the last five years or so. The problems that Boğaziçi face are a part of this large context," he said.
"Thus, we need more than ever to act together to deal with these problems locally, nationally, and internationally."
'You can't go to a university and say that you're the rector'
Another academic, İpek Seyalıoğlu, stressed that an individual can become a rector only through elections just like how a president needs to be elected to govern.
"You can't go to a university and say, 'This is your rector,' just like you can't go to a country and say, 'This is your president' because rectorate is not a profession," Seyalıoğlu told Duvar English.
"You can practice your profession anywhere in the world if you're an artist, sociologist or a carpenter, but you can't be the rector of another university if you're already of one. The same goes for politicians. The fact that you are elected a deputy in your own country doesn't mean that you can be a lawmaker in other countries because you can only become an MP through those who elect you," she said.
"Hence, rectorate is not a position that you can come to through appointment. Academics elect a rector if they find the individual suitable for the role and if that individual has the qualities to represent the university properly," Seyalıoğlu added.
Interventions in academia date back to late 1920s
Seda Altuğ, an associate professor from the university's Atatürk Institute for Modern Turkish History, said that political interventions in Turkish academia date back to the late 1920s and early 1930s when the newly founded Turkish Republic purged 92 of the 151 active professors at Istanbul University for "not complying" with the single party-state policies.
"The last wave of academic degeneration in Turkish universities commenced in the aftermath of the failed coup," Altuğ told Duvar English, as she cited the purges of hundreds of academics who signed a peace petition called "We will not be a party to this crime" in early 2016 to urge the government to cease its military operations that saw major human rights abuses in the country's southeast.
"In the aftermath of the massive expulsions and exiles amid the increasing authoritarianism throughout the country, Turkish academia lost its most critical thinkers, while those who succeeded to keep their jobs usually opted for self-censoring, atomization and silencing," she said, underlining that Bulu's appointment needs to be handled in this context.