Education in Turkey is going nowhere fast
Ömer Cansız writes: One of Turkey's biggest problems is education. If we continue to reduce education to government policies, then each new government will destroy what the previous one has done and then adopt an education policy according to its own political-ideological views.
Ömer Cansız
No doubt, one of Turkey's biggest problems in recent years is education. If we continue to reduce education to government policies, then each new government will destroy what the previous one has done and then adopt an education policy according to its own political-ideological views. Then, at the end of the day, we won't be able to achieve anything when it comes to education. Facts about our education system also confirm this: we are nowhere near achieving anything in education. According to the PISA (Program for International Student Assessment) study, among 65 countries, Turkey is in 44th place when it comes to education. Furthermore, according to a local research study by ABİDE, 65 percent of students in Turkey cannot understand what they are reading.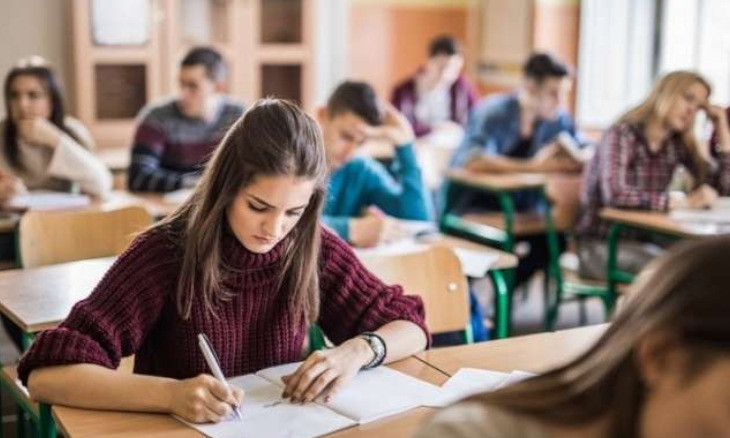 Turkey scores below average on OECD education report
Last month, the date of the nationwide university entrance examination (YKS), which is an extremely important test for high school graduates, was changed several times. It was first postponed for a later date due to the coronavirus; the original date is generally determined months before so that students can arrange study accordingly. Then, because of a request by tourism investors, it was suddenly changed to an earlier date. This shows the stage we have reached in education, or rather, the stage we have not reached: ignoring the needs and schedules of young people when they are preparing for the most important exam of their lives.
Well, who is responsible for this education system that's in disarray? When and where did this system start to decay, and how? To be able to find the answers to all these questions, maybe we should go back a century.
After the war of independence was won in Turkey, the young republic aimed to implement reforms so that the fight for independence would be crowned with achievements reached in various fields. One of these fields was education. Accordingly, in 1936, with the wish of Atatürk, the founder of the country, and the support of General Manager of Elementary Education İsmail Hakkı Tonguç and Education Minister Saffet Arıkan, a project on education courses was initiated. As a continuation of this project, Village Teacher Training Schools were founded. The young republic wanted the children in the villages to receive education, no matter how far away their location was.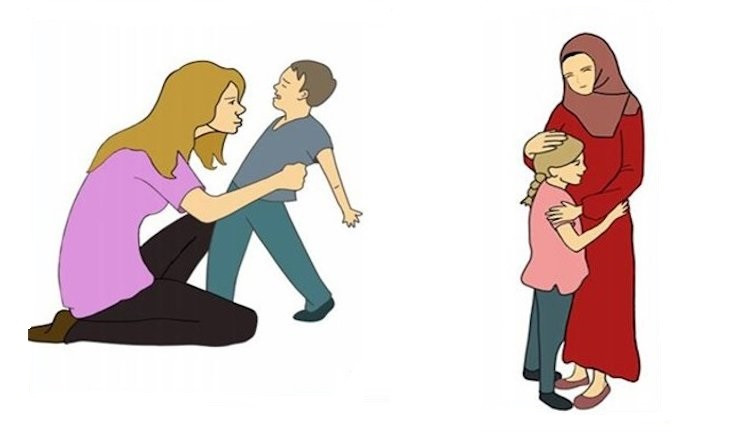 Education ministry pamphlets 'antagonize women with no headscarves'
However, the Village Teacher Training Schools proved to be inadequate in some regards. To be able to solve this issue, in 1938, Education Minister Hasan Ali Yücel asked İsmail Hakkı Tonguç to write a report on the issues in education training in the villages. From there, the idea of Village Institutes emerged. With much effort by Tonguç and Yücel, the Village Institutes were opened in 1940. The aim of the institutes was to include village children and youth into education and introduce them to art and culture in a manner far from today's rote learning. The education given in these institutes was not theoretical, it was applied. Children would be engaged in the fields planting, and learning physics and chemistry in the lab. In their open-air theaters, they would stage plays from Moliere and Gogol. They would read world classics in the library. Of course, all these developments annoyed certain groups. It was the land barons first who were uncomfortable with these institutes. These land owners feared that people would be raised to question and to think, which would cause them to gain awareness, which in turn would end their obedience to them. These land owners and their political collaborators produced serious accusations against the institutes. They objected to co-ed education, and they said these institutes were raising children without religion and that they were communist "nests." Even though 80 years have passed, these words sound familiar to our ears. Nevertheless, they wanted these institutions to be closed. Despite this heavy opposition, Yücel and Tonguç made serious reforms in education until 1946. As a matter of fact, in these six years, a huge gap in the number of teachers was filled with the addition of 16,400 teachers, 7,300 health staff and 8,756 trainers. Unfortunately, at the end of the six years, several features of the institutes were removed, and followed by the institutes being closed altogether in 1954.
What we can derive from this is that despite a century having passed since these incidents, the biggest thing that has not changed in Turkey is the existence of a "dark cavalry" that is always against education and enlightenment. But we should again note that the end of this darkness can only arrive again through education.
One may ask: What connection do these events have with the changing of the date of a nationwide exam today? If you look closer, the mentality that shut down the institutes then is the same, even the continuation of the mentality that arbitrarily changed the date of the exam and totally disregarded the future of the students.
Well, the closure of the institutes in those years only caused outdated policies and antiquated approaches to the Turkish education system.
Today we are living in a period in which being a critic and being in the opposition are not encouraged at all. But in the institutes of that time, students met with the school administration every Saturday and voiced their concerns about situations they were not happy with. In one Saturday meeting, following a visit from President İsmet İnönü, the principal Rauf İnan was the target of criticism because he had arranged a special menu for the president. Rauf İnan responded to the criticism as follows: "I arranged special food for İsmet İnönü, not because he is the President but because he has diabetes and needs a certain type of food. When you students go to the infirmary when you are sick, don't you have special food according to your health situation?" Today, who can dare to question what a president eats or drinks?
While these days Turkey has been discussing whether a 9-year-old girl can get married or not, in those years, because enrolling a female student was very difficult, İsmail Hakkı Tonguç issued a circular letter that said "a male student bringing a female student along will be accepted in the institutes without an exam." Years ago, there were efforts to educate young girls, but today in Turkey we are still discussing "child brides" and the religious affairs directorate that approves this.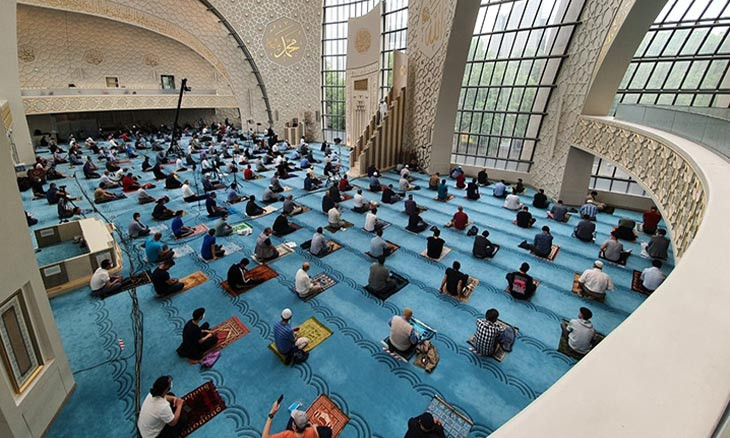 Turkey's education unions deem use of schoolyards for mass prayer 'unconstitutional'
Again, due to our rote system and strict curriculum these days, we have difficulty finding time for extracurricular art activities or reading books. In the village institutes, every student was supposed to play a musical instrument. During reading hours, each student would definitely read a book.
Today, we have dozens of newly-opened universities and the graduates of these universities have an increasing unemployment rate. But in those days, the graduates of these village institutes were equipped with several other skills in addition to being teachers. Almost half of the classes were applied agriculture and crafts training so that a graduate would have a number of skills. Look how far backwards we have gone, right? We have arrived at an understanding of education that is now based on the idea that "There is no such thing as every university graduate will find a job."