Four Turkish parties condemn Idlib attack in joint declaration
The AKP, CHP, MHP and İYİ Party have issued a joint declaration condemning the attack that killed 33 Turkish soldiers on Feb. 27 in Syria's Idlib. The HDP was the only party in the Parliament that did not sign the declaration, saying that it does not find it right to sign it together with the ruling alliance of AKP and MHP, which it said has "the full political responsibility."
Duvar English
Four Turkish political parties have signed a joint declaration condemning the attack that killed at least 33 Turkish soldiers in Syria's northwestern province of Idlib on Feb. 27.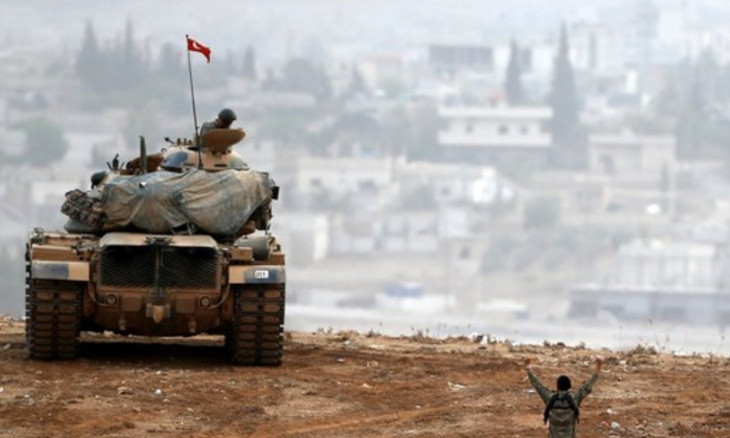 Chronology of one of the deadliest attacks on Turkish soldiers in the Republic's history
"As the political parties in the Turkish Parliament [...] we strongly and vehemently condemn this dastardly and atrocious attack," the parties said in a statement on Feb. 28.
Thepolitical parties that signed the statement included the rulingJustice and Development Party (AKP), main opposition RepublicanPeople's Party (CHP), Nationalist Movement Party (MHP) and İYİ(Good) Party.
"Westate that the solution [to the Syria crisis] should be throughpolitical means based on international law, in order to prevent thehumanitarian crisis in the region," the statement said.
The Turkish army will successfully carry out the tasks assigned to it by the Parliament, it added.
The Peoples' Democratic Party (HDP) did not sign the declaration and issued a two-point declaration explaining why it chose not to sign it.
"We do not find it right to condemn the Idlib disaster together with the ruling alliance [AKP and MHP], which has undertaken wrong policies in Syria, as if nothing happened. We are very sorry for every young person who lost his life and died in Idlib; we wish them mercy and offer our condolences to their families and relatives. But we do not find it appropriate to do this together with those have the full political responsibility," said the HDP's statement signed by group deputy chairs Fatma Kurtulan and Saruhan Oluç.
"Despiteall the demands, the Parliament is not holding an emergency meeting;it is acted as if we are facing an ordinary situation. It is notdiscussing the Idlib disaster publicly and openly," it said.
The HDP also said it found the other parties' stance "insincere" as they should ask those in charge to give an account of what happened, rather than issuing a mere declaration.