Ankara mayor Yavaş being considered as opposition presidential candidate: AKP source
The opposition's secret candidate for the 2023 presidential election is Ankara Mayor Mansur Yavaş of the Republican People's Party (CHP), a member of parliament from the ruling Justice and Development Party (AKP) claimed.
Duvar English

While the ruling Justice and Development Party (AKP) has unsurprisingly not considered any other candidate besides President Recep Tayyip Erdoğan for the 2023 presidential election, the opposition has pondered tapping Ankara Mayor Mansur Yavaş of the Republican People's Party (CHP), according to an experienced AKP deputy who chose to remain anonymous.

While there has been no small amount of speculation regarding the possible candidacy of Istanbul CHP Mayor Ekrem İmamoğlu, who clinched a triumphant victory in the second Istanbul election of last year against former AKP Prime Minister Binali Yıldırm after the results of the first polls which saw İmamoğlu narrowly winning were cancelled by the country's Supreme Election Board (YSK), the AKP deputy dismissed this notion.

"Given the way things are going, he will eliminate himself. In my opinion, the opposition's secret candidate is Mansur Yavaş," the deputy said, declining to elaborate further.

The selection of Yavaş would cause many to raise eyebrows as he likely appeals to a smaller national base than Imamoğlu, who reached out to Kurdish voters and had the deliberate backing of the influential imprisoned Kurdish politician Selahattin Demirtaş, the former head of the pro-Kurdish People's Democratic Party (HDP).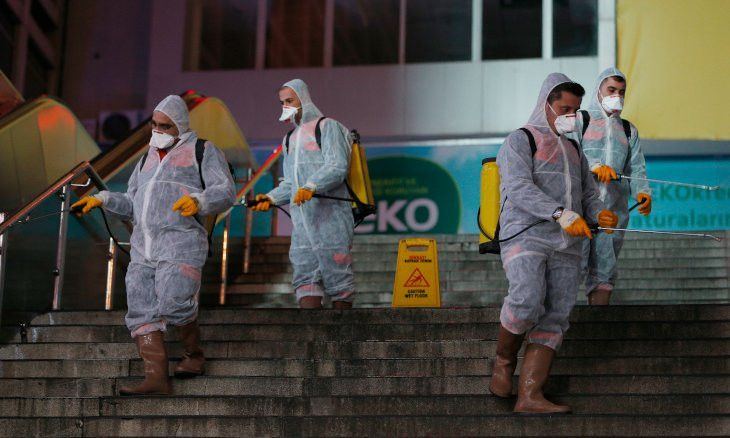 Ankara municipality's cleaning crews vigilant amid coronavirus outbreak
Prior to the election, Imamoğlu also praised Demirtaş, saying that he was a fan of the former leader's political stance while he was still active in the arena before being jailed on terror charges that critics say are politically-motivated. A number of the party's prominent politicians, including former co-chair Fiken Yüksekdag, remain behind bars.

Yavaş, who ran for the CHP unsuccessfully in 2014 against longtime Ankara Mayor Melih Gökçek, is less likely to appear to both Kurds/ HDP voters and many left-leaning voters who favor the CHP or other smaller left-wing parties due to his former longtime affiliation with the far-right Nationalist Movement Party (MHP), the main coalition partner of Erdoğan and his AKP.
"It is you who pays our salaries"
Meanwhile Mansur Yavaş urged citizens to not look as politicians as any different than ordinary civil servants while speaking on a television program last week.

"We are spending your money and we are civil servants. Don't look at our lofty titles, we are no different than any other civil servant, you are the ones paying our salaries," Yavaş said. Tweets of his remarks were viewed nearly a million times.

"Don't ever think that the state is something that is not based around you, know that they govern with the authority that you grant them in the constitution, don't look at those who go around with huge vehicles and body guards. They are the ones guilty of wrongdoing. Make a list of the countries where the rule of law is best implemented. Then make a list of the countries with the highest income levels. When you compare the two lists, you'll see that they match up. If there is no rule of law, there's no economy," Yavaş said.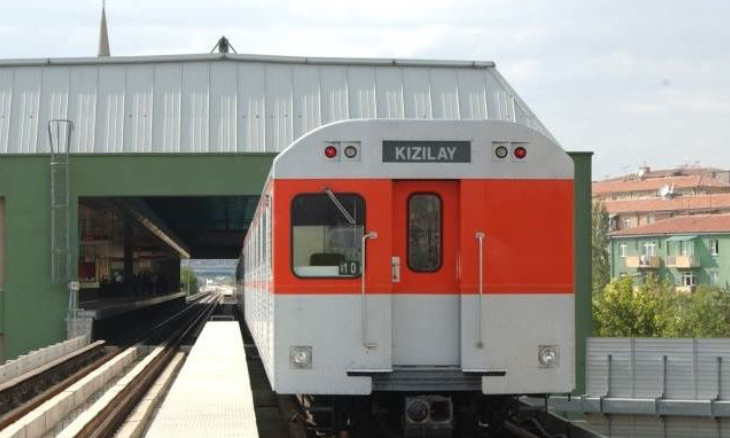 Ankara Municipality seeks loan to build new metro line