Parliament passes bill bringing harsher penalties for violence against healthcare workers
Turkey's parliament on April 15 passed a bill that will see sentences increased by 50 percent for perpetrators targeting healthcare workers on duty. The long-awaited bill was passed as a gesture to medical professionals battling the coronavirus outbreak.
Duvar English
Turkey's parliament on April 15 passed a bill bringing harsher penalties against perpetrators targeting medical staff.
Under the law, punishment for violence, threats or insults against medical staff is increased by 50 percent. Also, courts will not be able deter the announcement of verdicts concerning these crimes under the new law.
Health Minister Fahrettin Koca had last week urged the lawmakers to introduce the law in an attempt to provide moral support for the medical staff, saying he was expecting a "yes vote" from every every member of the parliament.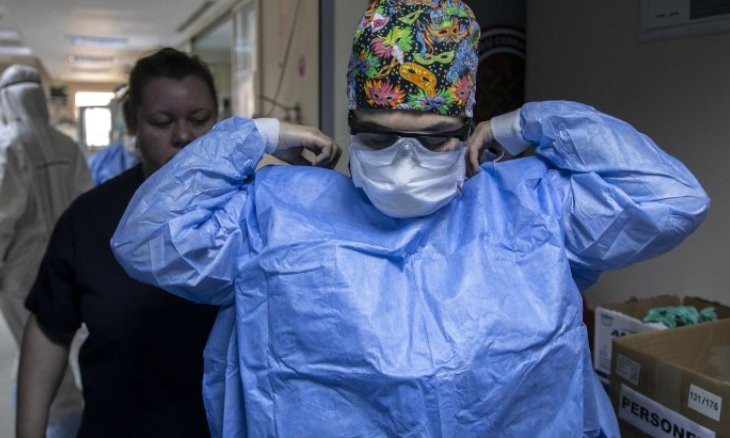 Leading medical association finds penalties suggested in gov't bill insufficient to deter violence
On April 8, the ruling Justice and Development Party (AKP) and its ally Nationalist Movement Party (MHP) submitted the bill to the parliament speaker's office in an attempt to tackle violence against medical staff.
The AKP-MHP bloc's move came just a day after they voted down a motion of the main opposition Republican People's Party (CHP) calling for a parliamentary discussion regarding the issue.
Turkey's health care workers have long asked the government to curb the verbal and physical assaults they often face at work.
In October of 2018, the AKP submitted a bill to tackle this issue to the parliament speaker's office, but the bill had been since awaiting the clearance of the parliamentary commission for health. Once the country's agenda shifted to the fight against coronavirus outbreak, the government decided to accelerate the process.