Turkey releases notorious mafia leader Alaattin Çakıcı with ties to nationalist party from prison
Notorious mafia leader Alaattin Çakıcı, whose ties to the deep state and the Nationalist Movement Party (MHP) are known, was released from prison on April 16 as part of a bill that allows some 90,000 convicts and arrestees to be freed in a bid to ease overcrowding in jails in the face of the coronavirus (COVID-19) pandemic. Journalists and political prisoners, however, won't be released since they were excluded from the bill.
Neşe İdil - Duvar English
Turkey has released a notorious mafia leader with ties to the deep state from prison as part of a bill that allows some 90,000 convicts and arrestees to be freed in a bid to ease overcrowding in jails in the face of the coronavirus (COVID-19) pandemic.
Alaattin Çakıcı, who had been in jail for 16 years, was released from the Sincan Prison in the capital Ankara early on April 16 despite being convicted of numerous well-known crimes.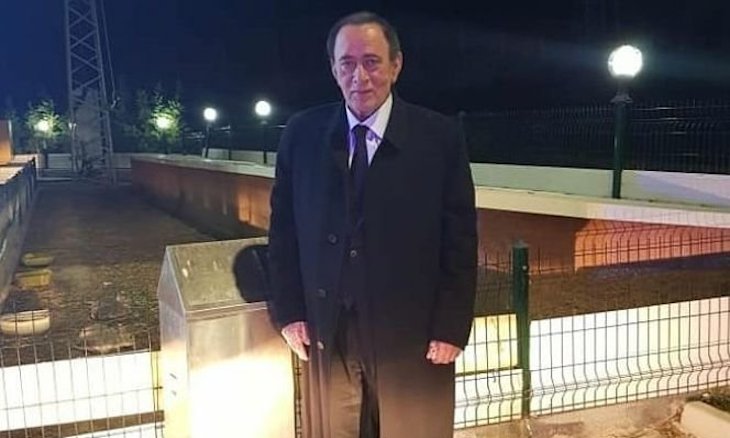 Journalists and political prisoners - mainly opponents of the ruling Justice and Development Party (AKP) - won't be released since they were excluded from the bill.
Çakıcı's life shines a bright light on the ties between the deep state and organized crime, as well as the Nationalist Movement Party (MHP) and the mafia.
Accused of killing 41 leftists
Çakıcı was born into an ultra-nationalist family in the Black Sea province of Trabzon in 1953, with his father Ali Çakıcı being an "ülkücü," which is a group of far-right ultra-nationalist Turks supporting the MHP.
Before the Sept. 12, 1980 military coup, which was a period marred by attacks on leftist groups by the MHP and ultra-nationalist groups with state backing, Alaattin Çakıcı took an active role in the said far-right groups, resulting in the deaths of several members of his family, including his father.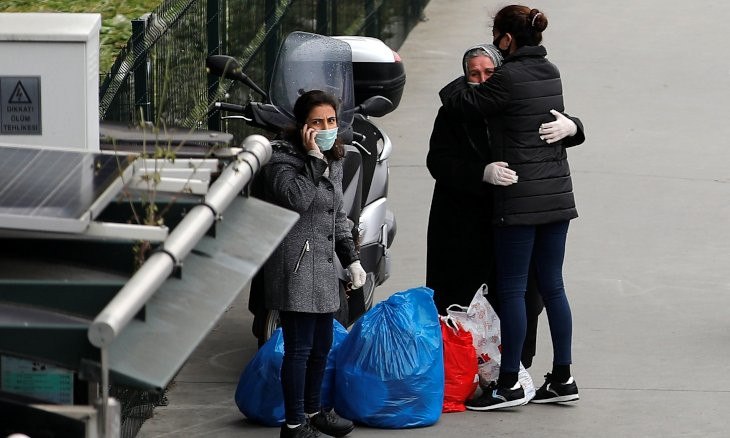 Turkey begins releasing prisoners as part of measures against coronavirus
Çakıcı was arrested for the first time after the 1980 coup and was accused of killing 41 people from leftist organizations. He was found guilty, but was released in 1982 over lack of evidence.
Throughout the 1980s, he was involved in check-bond forgery and racketeering of business people with a group loyal to him. He became known as the "ülkücü mafia" at the time, since shooting people below their waists became his signature.
Used by MİT to 'eliminate terrorists'
The turning point in his "career" took place when he was employed by the Turkish National Intelligence Organization (MİT) in 1987, which carried him multiple steps ahead of his fellow gang leaders.
He was one of the most prominent names to be used by the MİT's counter-terrorism bureau for "eliminating terrorists" and carrying out "actions that couldn't be taken legally." He was given an active role in the state's fight against the Dev-Sol and the Kurdistan Workers' Party (PKK).
Çakıcı was also assigned to undercover MİT operations abroad, including against the PKK and the Armenian Secret Army for the Liberation of Armenia (ASALA) in Lebanon and Greece.
All the while, he was in a rivalry with another mafia leader, Dündar Kılıç. In 1987, he shot two of Kılıç's men in the Dedeman Hotel in the capital Ankara, but walked free.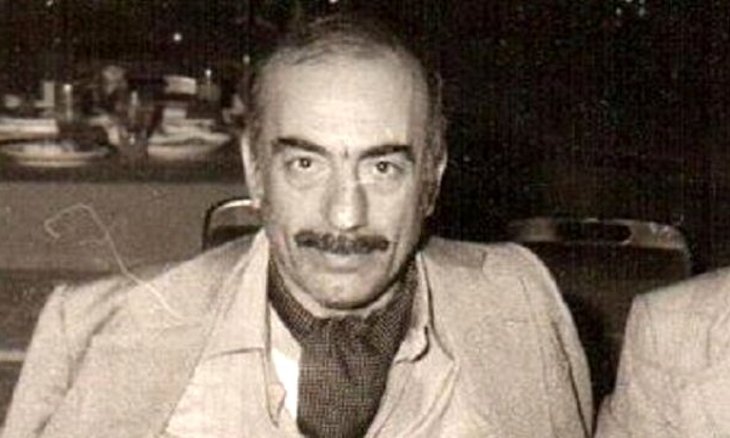 Surprisingly, he married Kılıç's daughter Nuriye Uğur Kılıç in 1991, which was his second marriage. He fled Turkey a year later with a fake passport.
In 1994, Çakıcı got divorced and in 1995, he made one of his men kill Kılıç in front of their son, Onur Özbizerdik, who grew up to be a mafia leader as well. Çakıcı then got married to his first wife Gönül Kurtuluş once again.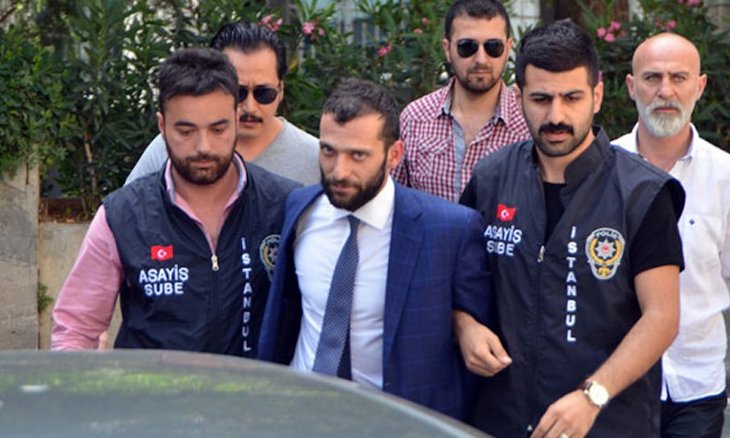 He was apprehended in 1998 in France by French police and was extradited to Turkey. He was found carrying a fake diplomatic passport (red passport) on the name of "Nedim Caner." After serving jail time between 1999 and 2002, he once again fled Turkey through illegal means.
Ties to high-level political figures
Following his capture, a series of ties between the MİT and the mafia was revealed, in addition to Çakıcı's close relationship with the high-level political figures.
The revelations led to the resignation of Motherland Party (ANAP) Minister Eyüp Aşık since he warned Çakıcı to flee the country. Meral Akşener, the leader of opposition Good (İYİ) Party who was the Interior Minister of the True Path Party (DYP) at the time, was also accused of having contacts with Çakıcı.
Çakıcı was apprehended in 2004 in Austria with a joint operation carried out by Austrian and Turkish security forces. He was carrying a passport belonging to a former MİT official when he was caught.
Sentenced dozens of years in prison
After his extradition to Turkey, Çakıcı was found guilty of multiple crimes.
He was sentenced to three years and four months in prison for instigating the shooting of journalist Hıncal Uluç, who had penned a column about Çakıcı's marriage with Kılıç.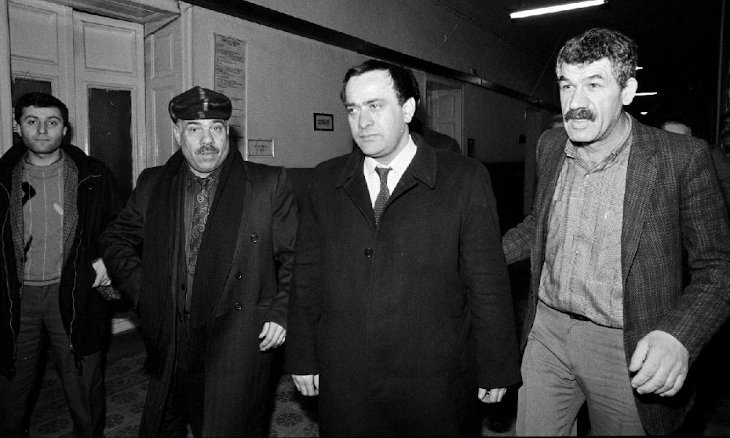 Another three years and four months of jail time was given over "founding an organizing a criminal organization" following an armed attack on the local of Karagümrük Sports Club on March 26, 2000 that resulted in the wounding of 15 people.
He was sentenced to 10 years and 10 months in prison in relation to an armed attack on stock trader Adil Öngen.
"I have always protected my state, but I was used as a pawn," Çakıcı told the court during a hearing of the case into the attack on Öngen.
Strikingly, his lifetime jail sentence given over murdering his ex-wife Kılıç was decreased to 19 years and two months over provocation, since Kılıç told Çakıcı that PKK leader Abdullah Öcalan is more honorable than him.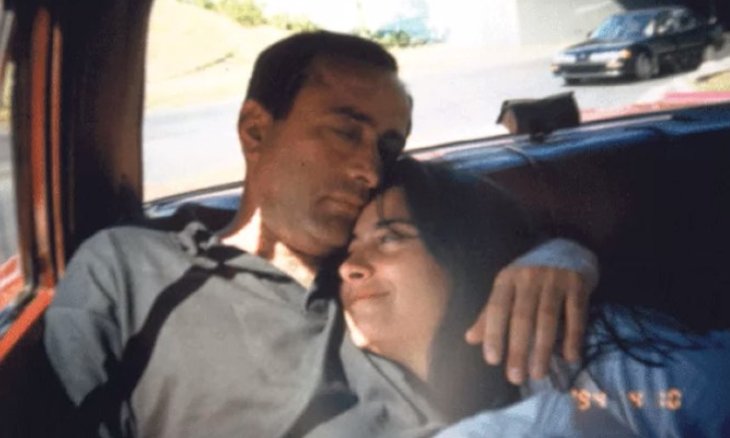 Most recently, Çakıcı was handed 10 months in jail in 2017 over insulting President Recep Tayyip Erdoğan in a letter that he penned after he was denied a visit by his mother.
In the same year, Çakıcı fell ill in prison and was taken to a hospital in Istanbul, but couldn't be admitted since there weren't any empty spots for sick convicts. An armed attack was carried out on the hospital a couple of days later.
Bahçeli visits Çakıcı in prison
A year later, Çakıcı made headlines repeatedly.
MHP leader Devlet Bahçeli called for a general amnesty on May 12, 2018 from his Twitter account, saying that Çakıcı, who he deemed "a lover of the nation," as well as another mafia leader, Kürşat Yılmaz, must be freed.
Two days later, Çakıcı threatened pro-Kurdish Peoples' Democratic Party (HDP) co-chair Selahattin Demirtaş, who has been in jail since Nov. 4, 2016 on charges related to the PKK.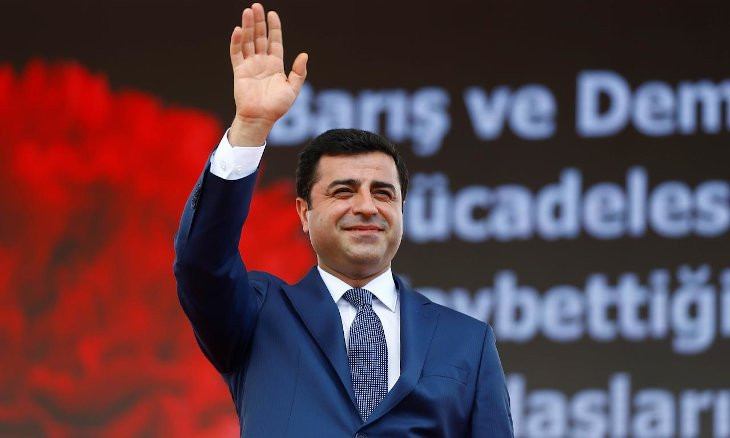 Doctor urges Demirtaş's release from prison citing health problems amid coronavirus outbreak
"Yes, I'm a criminal convict, but I'm not a traitor to this country. Demirtaş can't walk in the prison's corridors if I give orders," Çakıcı said on May 14.
Bahçeli's call for amnesty was followed by his show of support to the mafia leader, as he visited Çakıcı in a hospital.
"You keep an individual with significant health problems in jail and deem him mafia without taking this into account. If I had the authority, I would have released him by now," Bahçeli said after his visit.
Genel Başkanımız Sayın Devlet Bahçeli, rahatsızlanan Alaattin Çakıcı'yı tedavi gördüğü Kırıkkale Yüksek İhtisas Hastanesi'nde ziyaret ediyor. pic.twitter.com/g9htbwnEY9

— MHP (@MHP_Bilgi) May 23, 2018
Former MİT official Yavuz Ataç was another name to visit him on May 31.
Bahçeli's visit sparked debate in Turkey, with thousands slamming the MHP leader for his blatant support to a mafia leader.
Bahçeli, however, remained defiant.
"Çakıcı is not as guilty as Demirtaş. His struggle for this country is known by the state," Bahçeli said.
Around the same time, Çakıcı penned a letter to Erdoğan to say that he doesn't want amnesty for himself.
"Mr. President, you don't like me and I don't like you," Çakıcı said in the letter.
Erdoğan, meanwhile, ruled out an amnesty at the time.
Repeated insults to Soylu and Erdoğan
Following the June 24, 2018 general elections that AKP and the MHP ran as the "People's Alliance," Çakıcı penned another letter to Erdoğan, slamming him for not mentioning Bahçeli in his electoral victory speech.
"You are not the owner of the state! Don't forget! You are temporary. Turkish nationalists and ülkücüs are permanent," the mafia leader said in the letter, while also calling Interior Minister Süleyman Soylu "bald and ugly."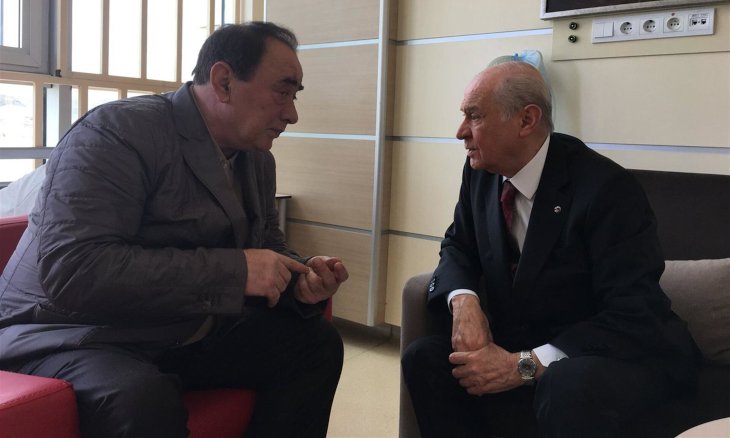 "Pray for Bahçeli and his friends. You can do anything you want to me. You should keep in mind that I'm not a street child or a street gang," he said, while ending the letter with paying respects to Bahçeli.
Threatens journalists
In July of the same year, Turkish daily Karar prepared a report on Çakıcı's letters to Erdoğan, prompting the mafia leader to threaten the daily's journalists, as he also claimed that Soylu was cooperating with the newspaper.
"My call to all those who love me in Turkey and abroad. They [the journalists] will be punished wherever they are seen," Çakıcı said, while emphasizing that he is standing behind his crimes.
"If I violated the law, it's an honor for me to serve the sentence," he said.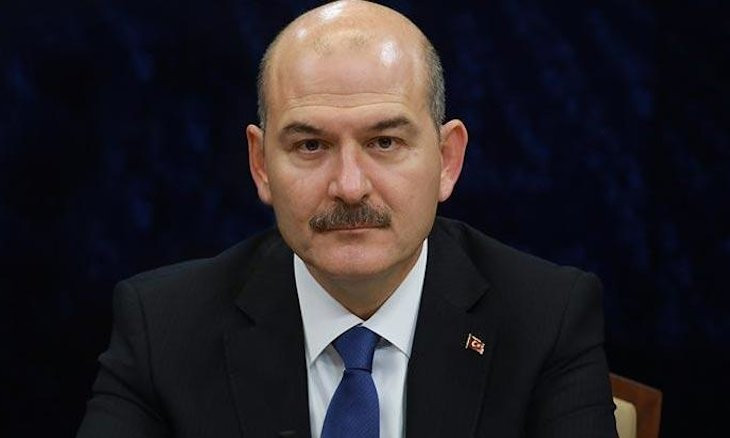 From opponent to staunch supporter: Political life of Interior Minister Süleyman Soylu
Çakıcı's release comes days after Soylu announced his resignation over criticism of his short-notice coronavirus curfew announcement, which was rejected by Erdoğan.
One of the names who voiced support to Soylu was Bahçeli.