CHP chair Kılıçdaroğlu urges new constitution and shift to parliamentary system
Turkey's main opposition CHP chair Kılıçdaroğlu has urged the lawmakers to draft a new constitution replacing the current presidential system with a parliamentary system. "The backbone of the new constitution should be a new and powerful democratic parliamentary system," Kılıçdaroğlu said, while addressing deputies during a special sitting on April 23.
Duvar English
Turkey's main opposition Republican People's Party (CHP) chair Kemal Kılıçdaroğlu has emphasized the need for a new constitution and proposed a shift to parliamentary system.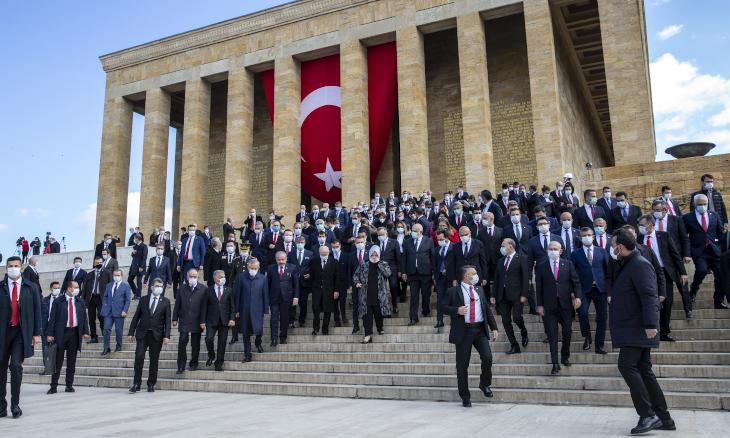 Turkish politicians break social distancing rules during Children's Day ceremony
"The backbone of the new constitution should be a new and powerful democratic parliamentary system," Kılıçdaroğlu said, while addressing deputies during a special sitting on the centenary of the first session of the parliament, which coincides with the country's National Sovereignty and Children's Day.
"We have today problems and we need to solve these problems urgently. So, important duties fall upon the parliament on its 100th anniversary," Kılıçdaroğlu said on April 23.
The current Turkish constitution was enacted after the Sept. 12, 1980 coup. There have been amendments to the constitution over the years, but it is still said to be restricting fundamental rights and liberties.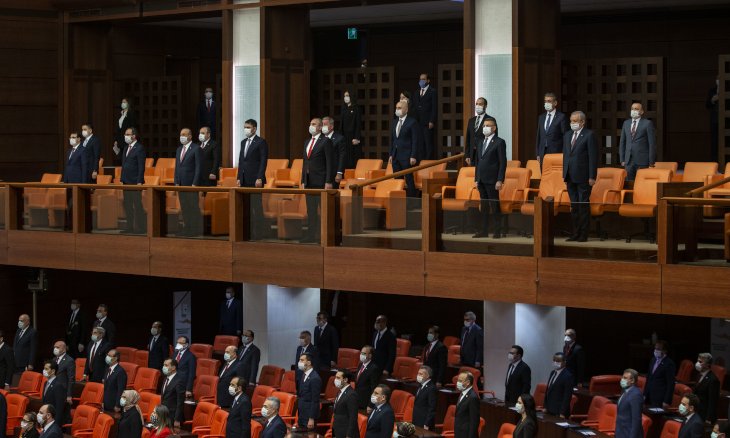 "The source of our problems are mostly putshists who have deactivated the parliament and the coup laws that they have put into implementation. We need to tackle the problems together with common sense and with wisdom. We need to overcome them by freeing ourselves from prejudices," he said, while listing 16 points in order to tackle the country's deep-rooted problems.
Separation of powers and judicial independence are the cornerstones of democratic societies and they should be maintained "strictly," one of these 16 points said.
New constitution should build itself on separation of powers, independent judiciary, says Kılıçdaroğlu
Despite the current Turkish constitution codifying a separation of powers and an independent judiciary, the opposition has been saying that this does not in fact exist in implementation.
Following a constitutional referendum held in 2017, Turkey made changes to 74 articles in the constitution, giving the president new powers. The amendments meant the president is now the head of state and head of government.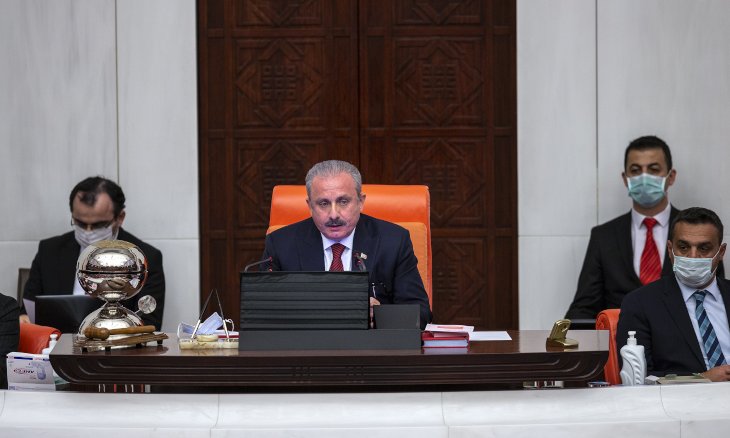 President Recep Tayyip Erdoğan's oath in the parliament following a national vote in 2018 officially ended the parliamentary system which lasted since 1920 and made Turkey to switch to an executive presidency.
The new system has ended the principle of separation of power, allowing the executive to hold the judiciary under its influence, the CHP says, as the president is now able to bypass parliament and legislate through presidential decrees.
"A new electoral system should be put into practice for the national will to be represented in the parliament in a broadest way possible. There is a need for a new political moral law," Kılıçdaroğlu said.
HDP co-chair Sancar draws attention to 'pluralistic structure' of first parliament
Pro-Kurdish Peoples' Democratic Party (HDP) co-chair Mithat Sancar also took the floor during the special session in the parliament. Sancar pointed out to "pluralistic structure" of the first parliament of Turkey, which existed from April 23, 1920 to Aug. 11, 1923.
"To a large extent, it [the first parliament] encapsulates the country's social, religious, ethnic and intellectual variety at those times. These are maybe issues of which we need to account today," Sancar said.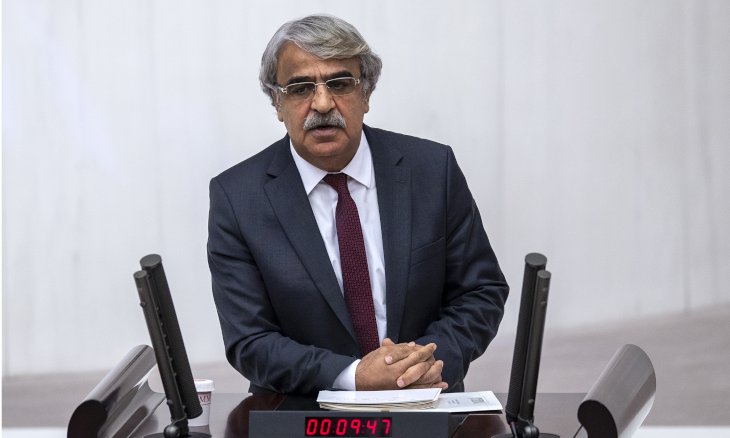 Sancar also touched upon the 1921 constitution, saying it had granted a lot of power to local administrations.
'1921 constitution granted a lot of power to local administrations'
"The powers it gave to local administrations means actually limiting its own powers, so it does not prefer an almighty authority, i.e. an authoritarian management. On the contrary, it creates a system which is in line with the mentality of popular sovereign and which makes it possible for the people at the local level to participate [in the power]," Sancar said.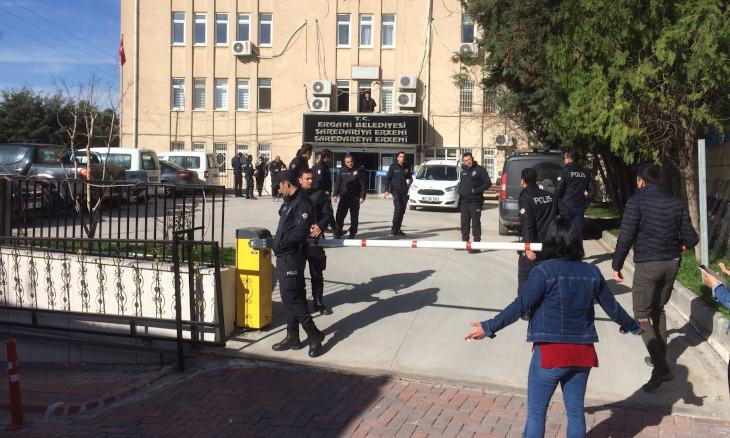 Gov't appoints trustees to eight HDP municipalities as crackdown continues
Sancar said that Mustafa Kemal Atatürk, the founder of modern Turkish Republic, "shared the power despite having so much authority and opportunities, because if you want consent and unity, you will accept variety and negotiation."
"True consent can be maintained only by respecting everyone's identity and by giving same value to everyone's will, and in those times, in that heavy period, there is a need for such a joint consent and such a trust."
Sancar's comments came in the wake of the dismissal of several HDP mayors from their positions since March 2019 local elections.
Turkey's removal and arrest of multiple democratically elected HDP mayors across southeastern Turkey violates voters' rights, several rights groups have been warning.
National Sovereignty and Children's Day is a public holiday in Turkey commemorating the foundation of the parliament on April 23, 1920.
Ahead of the special session, senior politicians, including Kılıçdaroğlu, parliament speaker Mustafa Şentop, Nationalist Movement Party (MHP) chair Devlet Bahçeli and İYİ (Good) Party chair Meral Akşener visited Anıtkabir, the mausoleum of Atatürk, in Ankara.
In the early years of the country, Atatürk dedicated April 23 to children, emphasizing that they were the future of the nation.
The national assembly met for the first time in 1920 in Ankara, the country's future capital, during the War of Independence to lay the foundations for an independent, secular and modern republic.