Court releases suspects involved in fake interview plot targeting Istanbul Mayor İmamoğlu
A Mersin court has released all suspects involved in a smear campaign targeting Istanbul Mayor Ekrem İmamoğlu in a fake interview. The video in question concerns Istanbul Municipality's announcement last week that it would buy 100 tons of lemons from Mersin producers last week. The fake video shows a person, who claims to be a farmer, making the accusation that the Istanbul Municipality bought only from opposition-leaning stockists.
Duvar English
A Turkish court ordered the release of all suspects involved in a fake interview targeting Istanbul Mayor Ekrem İmamoğlu, media outlets reported on April 27.
Turkish police on April 25 detained four people over their involvement in a smear campaign against İmamoğlu in the southern province of Mersin.
The detentions came following criminal complaints filed by the Istanbul Municipality and the provincial organization of the ruling Justice and Development Party (AKP).
Mahmut Dölek, Ömer Tuncel, Emrah Toraman and Ömer Sezer were detained as part of an investigation launched by Mersin Chief Public on charges of "instigating people into hatred and animosity."
Bugün sosyal medyaya yansıyan yeni bir organize kötülük girişimi daha oldu. Mersin'de M.D. isimli yerel gazeteci bu videoyu çektiğini avukatlarımıza doğruladı. Kendisi ve diğer ilgililer hakkında suç duyurusunda bulunulacaktır. Kamuoyunun bilgisine. pic.twitter.com/EOdkcCMl5J

— Murat Ongun (@Mrt_Ongun) April 24, 2020
The fake interview started circulating on social media after İmamoğlu said that he will purchase 100 tons of lemon from producers, who have been suffering amid the coronavirus (COVID-19) pandemic, and that he will distribute the lemon bought to those in need.
In the video, Tuncel, who claims to be a farmer, accuses İmamoğlu of not fulfilling his promise of purchasing 100 tons of lemon and alleges that he bought them from fellow main opposition Republican People's Party (CHP) supporters instead.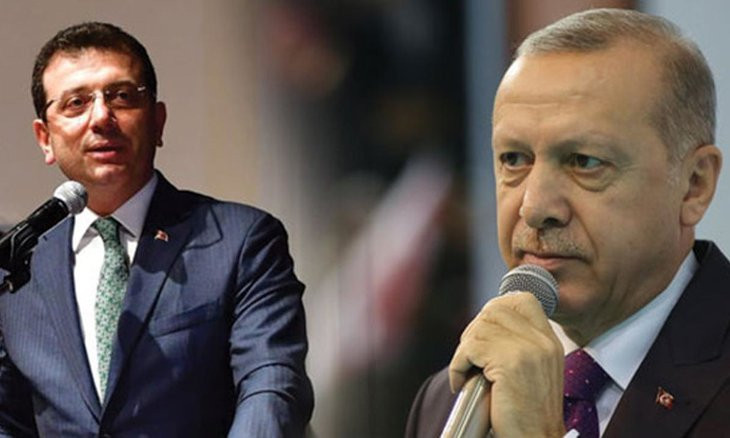 İmamoğlu to Erdoğan: We keep our silence against your accusations for the good of our people
The video also shows Dölek, who claims to be a local journalist, telling Tuncel what to say, including instructing him to put emphasis on İmamoğlu's relationship with CHP supporter producers.
Toraman was detained over recording and publishing the video on social media.
Searches were carried out in the houses of all three suspects and their phones were seized for further examinations.
Dölek, in his defense, said that they shot the footage "for fun."
"It somehow was leaked on social media," he said.
The prosecutor's office took the testimonies of all suspects and ordered the release of Sezer. The other three suspects were referred to the court with a demand of their arrest. The court released Dölek, Tuncel and Toruman under judicial control and imposed an overseas travel ban pending trial.
This is not the first incident that targeted İmamoğlu on false accusations, with the most recent one being a smear campaign by pro-government trolls in the early days of the pandemic.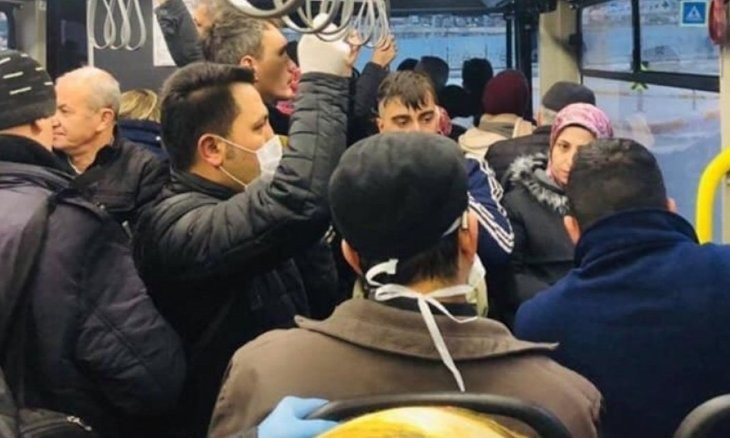 Istanbul Municipality reveals pro-gov't trolls' setup to smear opposition with public transportation
Pro-government trolls shared pictures of overcrowded buses in Istanbul's European side on Twitter, accusing the municipality of not taking social distancing into account.
Istanbul Municipality then refuted claims on public transportation vehicles being overcrowded via sharing "digital data" on their usage.