Turkish bar associations unite against Erdoğan's plan to intervene in their election system
All of the provincial bar associations in Turkey have joined forces to criticize the government for working on a bill seeking to change their election system. The bar associations said that they have not been consulted on this draft bill and suggested the establishment of a commission including their representatives which would guide the government in reforming the Attorneyship Law.
Duvar English
The Turkish Union of Bar Associations (TBB) and 80 provincial bar associations across Turkey have joined forces to express their concerns over President Recep Tayyip Erdoğan's planned shift in the bars' internal election system.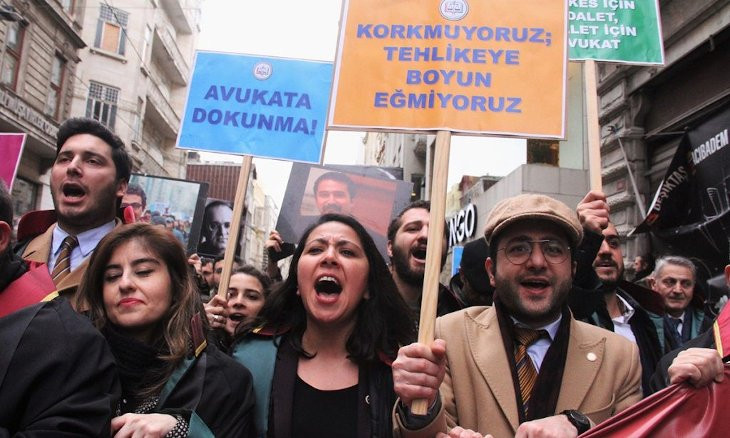 50 bars slam Erdoğan's planned shift in internal election system for being 'antidemocratic'
"We disapprove of the attempts toward changing the system of the bars and the election system, and demand that these attempts are withdrawn and [the government] get back to tackling the real agenda of our country," the bar associations said in a joint statement released on May 19.
Following a row between the government and a number of bars over Religious Affairs Directorate (Diyanet) head Ali Erbaş's remarks targeting the LGBT community, Erdoğan said that changes should be made in the bars' election system.
Erdoğan hinted that the government is currently working on a draft bill that would significantly decrease the bar associations' authorities and consolidate all the power in the hands of his ruling Justice and Development Party (AKP).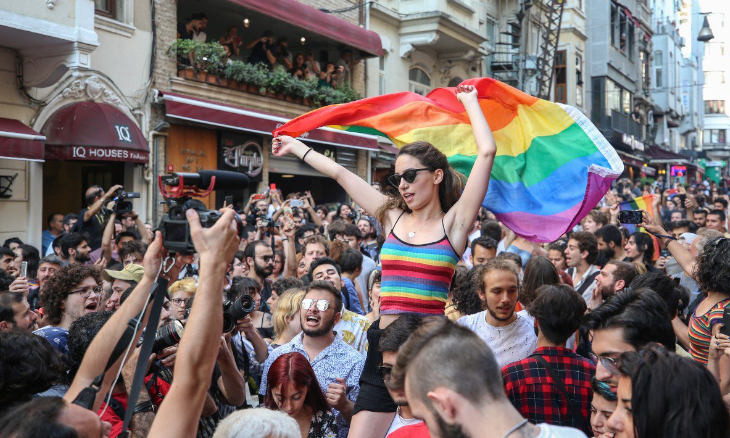 Gov't plans to change bars' election system amid rift over top religious official's homophobic remarks
To discuss the government's move, TBB head Metin Feyzioğlu held a teleconference meeting on May 19 with the heads of the regional bar associations of 80 provinces (there is only one bar association for the provinces of Gümüşhane and Bayburt).
Following the meeting, a joint statement was released which said that Turkish lawyers have been facing severe problems in recent years and changes to the Attorneyship Law, which also regulates the bar associations' election system, should address these problems.
The statement also suggested the establishment of a commission with the participation of experts, academics and representatives of local bar associations that would guide the AKP in reforming the Attorneyship Law.
"The real addressees regarding the preparation of the Attorneyship Law should be the bar associations and TBB. A commission including the representatives of 80 bar associations, experts and academics should be formed in the presence of the TBB, and this draft law which will be prepared by this commission should be shared with the public and those concerned," the statement read.