Justice Ministry receives proposals seeking to lift immunity of CHP MPs over row with Erdoğan's aide
Ankara prosecutors have submitted to the Justice Ministry summary of proceedings seeking to have legislative immunity lifted for two main opposition CHP lawmakers for their remarks criticizing Presidential Communications Director Fahrettin Altun's controversial construction in Istanbul. If the CHP lawmakers' parliamentary immunity is lifted, then the legal proceedings will go through and the opposition lawmakers will face charges of "insulting a public officer."
Duvar English
The Ankara Chief Public Prosecutor's Office has prepared summary of proceedings to lift parliamentary immunity of two main opposition Republican People's Party (CHP) lawmakers for "insulting" Fahrettin Altun, one of the top aides of President Recep Tayyip Erdoğan.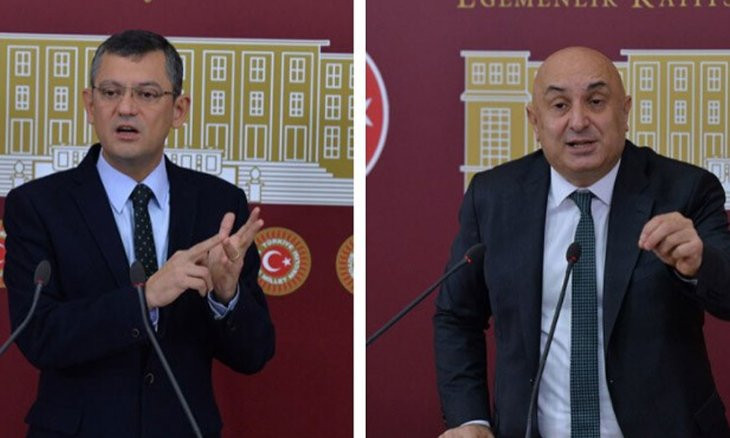 Prosecutors launch investigation into CHP deputies over row with Erdoğan's aide
The prosecutor's office sent the relevant summary of proceedings to the Justice Ministry, which will then forward them to the parliament, where the immunity of the CHP lawmakers under investigation will be voted on one by one.
Since the passing of a constitutional amendment in 2016, Turkish politicians can now lose their parliamentary immunity while belonging to a legal party. The process of revoking their immunity begins with the launch of a formal investigation and the summary proceedings are then sent to parliament. It is only if the parliament votes to abolish the relevant lawmaker's immunity that the investigation can continue.
The new summary of proceedings concern the investigation launched by the Ankara Chief Public Prosecutor's Office against CHP lawmakers Özgür Özel and Engin Özkoç.
The CHP lawmakers are accused of "insulting" and "slandering" Altun through their social media posts and remarks criticizing the illegal construction carried out on a land rented by the aide in Istanbul's Üsküdar district.
Turkish daily forced to publish 3 disclaimers over report on presidential aide's controversial construction
If the CHP lawmakers' parliamentary immunity is lifted, then the legal proceedings will go through and the opposition lawmakers will face charges of "insulting a public officer."
Altun's lawyer Sezgin Tunç said that his client will also file a claim for compensation over the CHP lawmakers' remarks.
The property which Altun rented from Turkey's Foundations Directorate has been at the center of attention after daily Cumhuriyet reported in April that the CHP-run Istanbul municipality demolished a pergola and fireplace that were illegally constructed on this land.
Cumhuriyet's report was slammed by government officials and was followed by legal action. Altun and other ruling Justice and Development Party (AKP) officials claimed that the aide's address was openly stated and his private life was violated even though the report didn't feature any details on Altun's address.
On May 31, the newspaper was forced to publish three disclaimers over its report. It published three "reply and correction" disclaimers on its front page.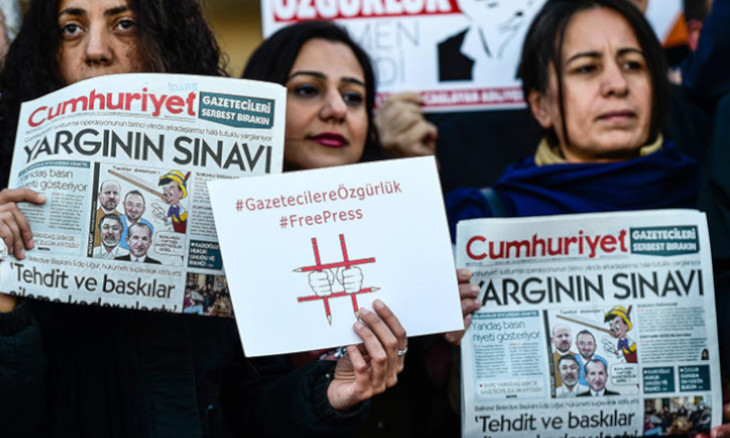 Gov't press ad agency punishes Cumhuriyet for reporting on Altun's illegal construction