Gov't-appointed trustee removes Kurdish language pedestrian crossing signs from Batman streets
Bilingual Kurdish-Turkish pedestrian crossing signs in the southeastern province of Batman have been replaced with monolingual signs in Turkish by a government-appointed trustee. Ousted HDP co-mayors slammed this move saying the trustee's "animosity towards Kurdish" has been continuing.
Duvar English
A government-appointed trustee has replaced bilingual Kurdish-Turkish pedestrian crossing signs in the southeastern province of Batman with monolingual signs in Turkish, Mezopotamya news agency reported on June 22.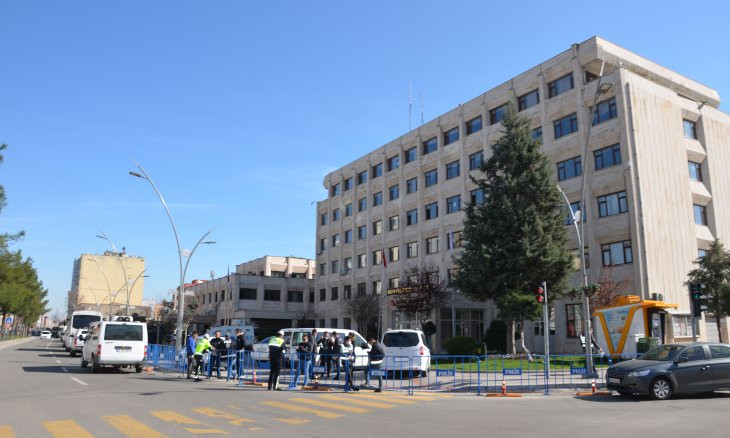 Gov't-appointed trustee removes Kurdish from municipal website in Turkey's southeast
Ousted co-mayors from the Peoples' Democratic Party (HDP) mayors slammed the trustee for his move, saying this constituted as an "animosity" against Kurdish.
When HDP co-mayors Songül Korkmaz and Mehmet Demir assumed their posts in 2019 local elections, they placed 49 pedestrian crossing icons and warning texts in the province in places where no police officer or traffic light is present. The warning signs both had a Turkish and Kurdish version, "Önce yaya" and "Pêşî peya" respectively, which translates as "Priority to pedestrians."
As the warning texts started to wear out over time, the municipality started to repair them, but ignored the Kurdish warning icons in several points and instead painted them over with Turkish icons.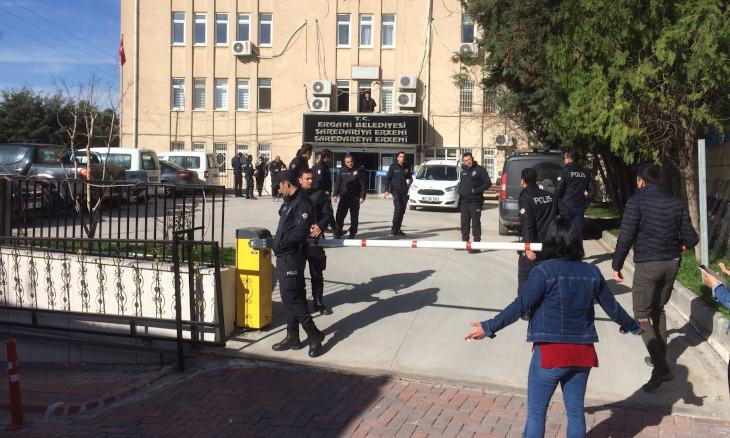 Gov't appoints trustees to eight HDP municipalities as crackdown continues
"Another Kurdish animosity from the Batman trustee...The Pêşî peya text which we had written on the asphalt for the safety of people in Batman, a majority of which speaks Kurdish, has been erased and instead Turkish has been on them," ousted co-mayor Demir wrote on his social media account.
HDP's ousted co-mayor Korkmaz also slammed the trustee's move, saying to Mezopotamya news agency that she and Demir had wanted to highlight "multi-langue municipal work" when they were in the office. "The icons were repaired over time, but this time only Turkish icons were written. We have once again seen the Kurdish animosity of the government and its system of trustees," she said.
The government has so far dismissed several mayors from the HDP, accusing them of ties with terrorism, and appointed state trustees in their place. The opposition and rights groups say that the removal of mayors has effectively canceled the results of the March 31 local elections in the southeast.