Erdoğan ally Bahçeli says change in Turkey's political parties and election law is a 'must'
The ruling AKP's nationalist ally MHP has said that a change in laws pertaining to elections and political parties is "must" and the legal work regarding this amendment has been already launched. The AKP-MHP plan is expected to make it more difficult for members of parliament to join newly formed opposition parties, mainly DEVA and Future Party.
Duvar English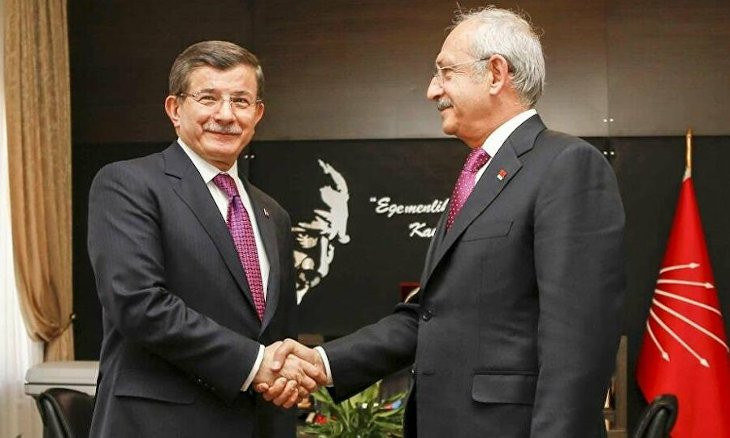 Kılıçdaroğlu says several CHP MPs can quit and join DEVA, Future parties to secure their run in elections
The leader of Nationalist Movement Party (MHP), Devlet Bahçeli, has once again proposed to change Turkey's political parties and election law, saying that this is a "must" for the country.
"It is a must that the Political Parties Law, Election Law and Parliament Bylaws are revised in a way that their contents will not be in contradiction with the Presidential Government System," Bahçeli said in written statement on June 26, after chairing a meeting with his lawmakers.
This is not the first time that Bahçeli, a staunch ally of President Recep Tayyip Erdoğan and the ruling Justice and Development Party (AKP), made this call. In May, he had already floated this proposal, fueling rumors of an early election.
Bahçeli's comments came after the main opposition Republican People's Party (CHP) leader Kemal Kılıçdaroğlu signalled that a number of CHP lawmakers can quit and join the Democracy and Progress Party (DEVA) and Future Party to secure their run in elections.
The CHP's remarks prompted various senior AKP officials to say that their party was working with the MHP to prevent attempts to "market" lawmakers in an anti-democratic way.
To take part in elections, parties must have held a congress and formed a party structure in half of Turkey's provinces or already have a group of at least 20 MPs in parliament - criteria which DEVA and Future Party do not yet meet.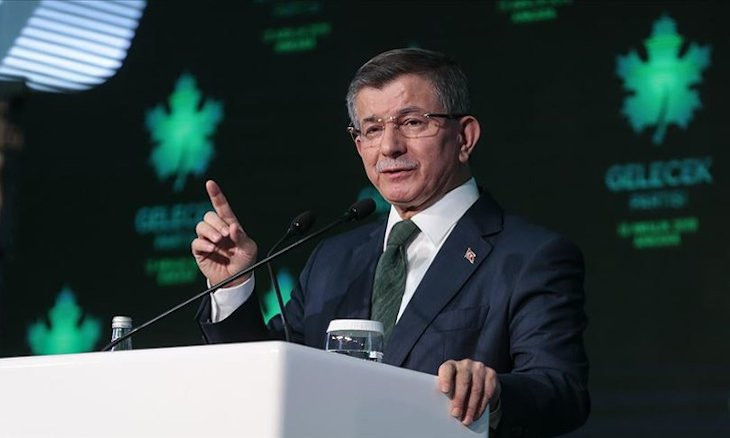 Future Party leader Davutoğlu challenges gov't to call early election
Bahçeli said on June 26 that the AKP and MHP officials were "in contact" regarding the proposed legislation and the parties have already made a progress regarding the legal works.
"The preparation process which has been launched with the initiative of our President has made a progress with the contact and meetings between our party and the AKP, and the legal framework of the legislation is being formed," Bahçeli said.
The legislation in progress is not meant to block new parties but rather to prevent a "political manoeuvre" used in the past, AKP officials previously said.
Both the Future Party and DEVA are relatively new, with the former found in December 2019 by former Prime Minister Ahmet Davutoğlu and the latter in March by former deputy Prime Minister Ali Babacan.
In 2018, 15 parliamentarians from the CHP switched to the İYİ (Good) Party so that it could contest snap elections by forming a parliamentary group.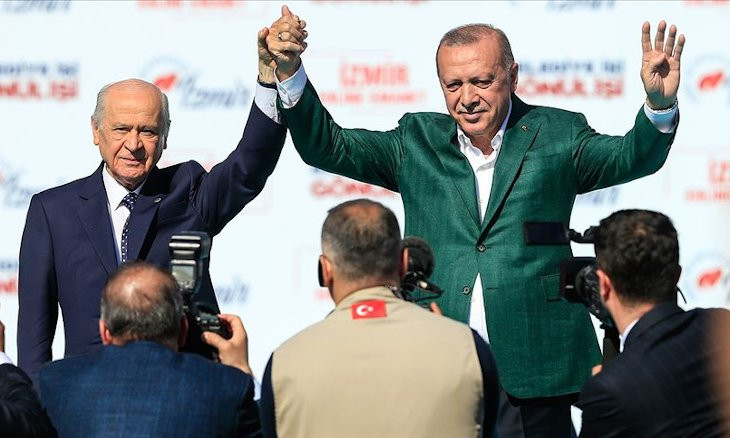 MHP steps in to reinforce parliamentary wall against new parties to cover AKP's concerns on losing deputies