Opposition leaders' jokes over Erdoğan's threat to block Netflix anger Bahçeli
Erdoğan's staunch ally MHP leader Bahçeli has become angered with opposition leaders' exchanging humorous posts on Twitter referencing Netflix after Erdoğan threatened to shut down "YouTube, Twitter and Netflix" last week. Bahçeli referred to the opposition as "abasement alliance" ("zillet ittifakı" in Turkish) -- a term used by Erdoğan in several occasions during the election periods.
Duvar English
President Recep Tayyip Erdoğan's ally Devlet Bahçeli has referred to opposition leaders as "abasement alliance" ("zillet ittifakı" in Turkish), after the latter made jokes on their social media accounts referencing various Netflix series in the face of Erdoğan's threat to shut down "YouTube, Twitter and Netflix."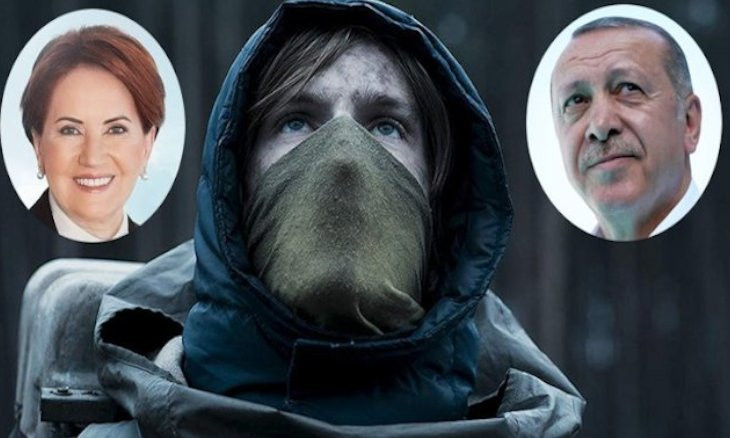 Opposition leaders respond to Erdoğan's threat to block Netflix: Let me at least watch Dark's last season
Bahçeli's remarks were reminiscent of Erdoğan's own discourse, who had in the past used this term, punning the opposition's "Millet İttifakı" (Nation Alliance).
"As the stained movie extras of the 'abasement alliance' are shooting a film on Twitter and saluting each other, the obsoleteness and inadequacy of the wretched scenario in which they are made to play have come to light," Bahçeli said on July 4, while addressing his Nationalist Movement Party (MHP)'s provincial heads during a meeting.
Opposition leaders last week criticized Erdoğan with humorous posts on Twitter after the latter vowed to tighten government control over "YouTube, Twitter and Netflix" following insults directed at his daughter and son-in-law.
İYİ (Good) Party chair Meral Akşener called on Erdoğan to not shut down Netflix before she watches the last season of Dark -- German science fiction drama series aired on Netflix – ends, while Republican People's Party (CHP) leader Kemal Kılıçdaroğlu warned that Erdoğan might "give a spoiler out of anger" in a retweet.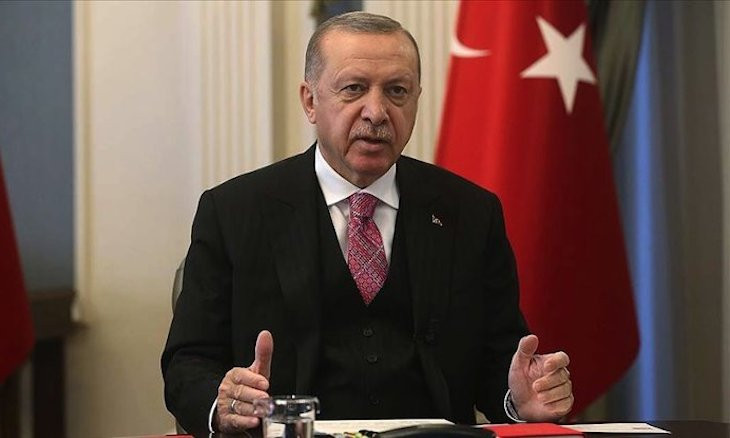 Erdoğan seeks to shut, control social media platforms in Turkey
The Peoples' Democratic Party (HDP) co-chair Pervin Buldan also joined the chain, responding to Kılıçdaroğlu in a tweet: "We were waiting for the last season of La Casa De Papel :("
Erdoğan then answered the opposition leaders in a tweet himself, writing: "Let them watch series and shoot movies, whereas we will continue to serve [the nation] and write history."
In 2018, Erdoğan and Bahçeli formed People Alliance ("Cumhur İttifakı") ahead of the general elections. On the opposing side was the Nation Alliance ("Millet İttifakı"), of the CHP, İYİ Party and Felicity Party (SP).
During the party meetings and rallies across the country, Erdoğan at the time used a very strong vernacular to define the opposition as an alliance of abasement, "zillet ittifakı," which promoted further societal polarization.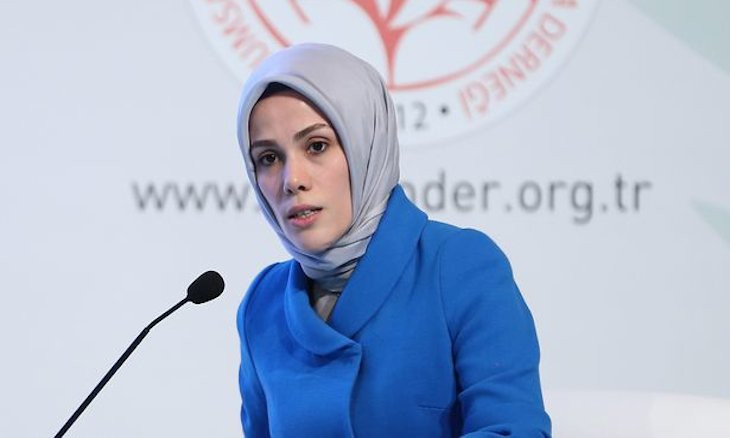 Turkey arrests one, detains 11 for insulting finance minister's family on social media