Turkey arrests one, detains 11 for insulting finance minister's family on social media
Turkish authorities arrested one person and detained 11 others for insulting Treasury and Finance Minister Berat Albayrak's family through their social media posts, state-run Anadolu Agency said on July 1. The suspects face charges of "insulting a public official," the agency said.
Duvar English
Turkey's state-run Anadolu Agency said on July 1 that a court in the southern province of Mersin arrested one person for insulting Treasury and Finance Minister Berat Albayrak's family on Twitter.
The agency said that another 11 people were also detained on the same charges -- two in the southern province of Antalya, five in Istanbul and one person each in the Aegean province of İzmir, the southern provinces of Kahramanmaraş and Mersin, and the Aegean province of Manisa.
The fresh announcement came after Interior Minister Süleyman Soylu earlier in the day said that a number of social media users were detained for insulting Berat Albayrak's family.
A number of social media users insulted Albayrak and his wife Esra Albayrak, who is President Recep Tayyip Erdoğan's daughter, following the birth of the couple's son Hamza Salih.
The tweets were slammed on Twitter, which was followed by police detaining the users.
"They were detained with the skills of our prosecutors and police," Soylu said on Twitter on July 1, adding that some of the users are abroad and some are followers of U.S.-based Islamic preacher Fethullah Gülen.
"I promise you that we won't leave such a dirty world to children," he said.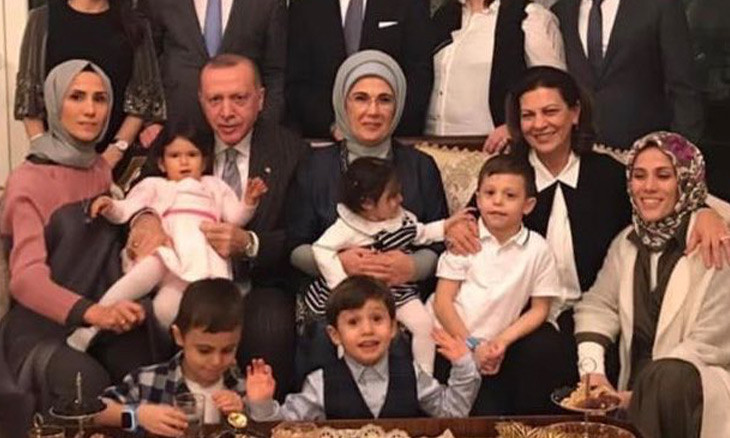 President Erdoğan welcomes new grandchild as finance minister becomes father of four
A day earlier, Istanbul Chief Public Prosecutor's Office said that an investigation was launched into the said social media users over "insulting a public official."
The comments targeting Esra Albayrak were slammed by all parties, with the harshest remarks made by the ruling Justice and Development Party (AKP).
Aile değerlerini sistematik olarak hedef alan siyasiler, teşvik ettikleri bu çirkin iklimden sorumludur.

Biz aile değerlerinin haysiyetini savunmaya devam edeceğiz.

— Ömer Çelik (@omerrcelik) June 30, 2020
"The politicians who systematically target family values are responsible for this ugly environment that they promote. We'll continue to defend the dignity of family values," AKP spokesperson Ömer Çelik said.
Main opposition Republican People's Party (CHP) officials were among those condemning the comments.
"We congratulate Esra and Berat Albayrak for their newborn baby. Bad remarks can never be said on this issue," CHP spokesperson Faik Öztrak said.
CHP Istanbul chair Canan Kaftancıoğlu, who frequently becomes the target of pro-government social media users, also condemned the incident.
"I'm in solidarity with Esra Albayrak in the face of the heinous attack on her. You'll find women side by side in all attacks against women," Kaftancıoğlu said.
Günün ve gündemin yoğunluğundan şuan haberdar oldum
Esra Albayrak'ın kendisine ve yeni doğmuş evladına sağlık ve mutluluk dilerken kendisine yapılan aşağılık saldırı karşısında dayanışma duygularımı iletiyorum
Kadına karşı yapılan saldırılarda tüm kadınları yan yana bulacaksınız!

— Canan Kaftancıoğlu (@Canan_Kaftanci) June 30, 2020
CHP leader Kemal Kılıçdaroğlu's wife Selvi Kılıçdaroğlu expressed her disturbance at the incident by calling Esra Albayrak, Turkish media outlets said on July 1. During the phone call, Kılıçdaroğlu reportedly told Albayrak that she does not in anyway accept insults and attacks targeted at politicians' families, and expressed her regrets about the incident.
The insults against Albayrak came just days after Başak Demirtaş, the wife of jailed Peoples' Democratic Party (HDP) former co-chair Selahattin Demirtaş, was threatened with sexual assault on Twitter.
Başak Demirtaş also condemned the insults against Albayrak.
"We need to struggle against this aggression towards women altogether," Demirtaş said.
Esra Albayrak'a yönelik çirkin ifadeler sarf edilmesini kınıyorum. Kadınlara yönelik bu saldırganlığa karşı hep birlikte mücadele etmeliyiz.

Esra Hanım'ın yeni çocuğunun doğumunu da tebrik ediyorum. Allah analı babalı büyütsün. Demokrasinin ve barışın olduğu bir ülkede yaşasın.

— Başak Demirtaş (@Basak__Demirtas) June 30, 2020
Good (İYİ) Party leader Meral Akşener, Felicity Party leader Temel Karamollaoğlu, Democracy and Progress Party (DEVA) leader Ali Babacan, Future Party leader Ahmet Davutoğlu and Nationalist Movement Party (MHP) also condemned the incident.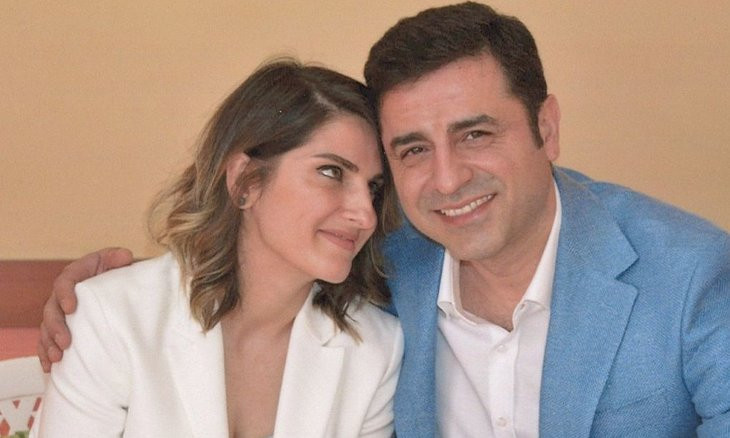 Man who threatened to sexually assault Başak Demirtaş released after one day under arrest