'New Ankara bar' files patent application for name before 'multiple bars' bill even voted into law
A group of lawyers last week made a trademark application for the name "Ankara Right and Justice Bar," although the legislation allowing decentralization of bar associations has not yet been voted on in Turkey's parliament. A main opposition CHP MP slammed this move, saying the "division" of Ankara Bar Association has already started.
Serkan Alan / DUVAR
The main opposition Republican People's Party (CHP) has revealed that a group of lawyers attempting to form a new bar association in the capital Ankara have already filed an application with the Turkish Patent and Trademark Office to get the bar's name patented.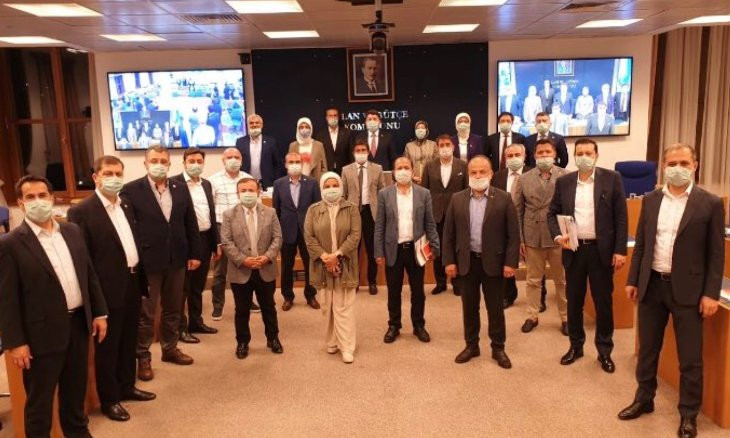 Turkish parliament's Justice Commission approves controversial bill on decentralizing bars
The move came although the draft bill allowing decentralization of bar associations has not been yet voted on in parliament.
The patent application for the name of "Ankara Right and Justice Bar" was made on July 4.
CHP MP Alpay Antmen wrote on Twitter that the division of the Ankara Bar Association into smaller groups has already started.
"Turkey has started to be divided before the multiple-bar proposal has even passed the General Assembly [of parliament]. A patent application for a bar's name has been already made to divide the Ankara Bar. In Turkey's capital even, justice and law started to be scattered! Do not sleep my Turkey" Antmen wrote.
Türkiye, çoklu Baro teklifi Genel Kurulda geçmeden bölünmeye başladı. Daha şimdiden Başkent Ankara Barosu'nu bölmek için baro isim başvurusu yapıldı. Türkiye'nin başkentinde bile yargı ve hukuk parçalanmaya başladı! Uyuma Türkiyem ! pic.twitter.com/oIUcFTXPPm

— Av. Alpay ANTMEN (@avantmen33) July 6, 2020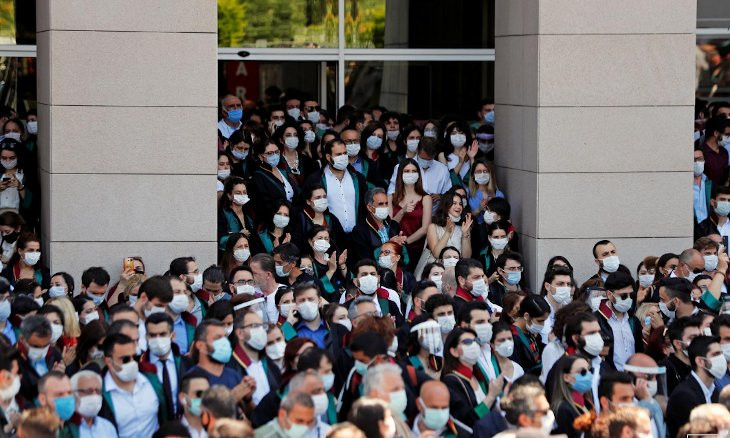 Parliamentary commission declines lawyers' demand to take part in discussions on bar associations bill
The controversial draft bill is set to be voted in parliament on July 9 and the CHP is planning to take it to the Constitutional Court for annulment if the articles on decentralizing bars are approved.
The bill aims to decentralize the bar associations by permitting the establishment of alternative associations in Istanbul, Ankara, and İzmir, which represent nearly half of all lawyers in the country.
The bill also seeks to change the election system of the executive board of the Turkey Bar Associations in a way to break the power of three biggest associations so that provincial organizations would have more of a say in the lawyers' agenda.
On July 6, the parliament's Justice Commission passed the bill. It was approved in the commission following extensive hours of talks.