Turkish nationalist think tank targets HDP MP Paylan in message on Armenia-Azerbaijan conflict
The Ankara-based nationalist think tank ASAM has targeted HDP MP Garo Paylan in a message it issued with regards to the Armenia-Azerbaijan conflict. The HDP lawmaker has announced that he will file a criminal complaint against ASAM.
Duvar English
The Ankara-based nationalist think tank "Center for Eurosian Strategic Studies" ( "Avrasya Stratejik Araştırmalar Merkezi", or ASAM) has targeted Peoples' Democratic Party (HDP) deputy Garo Paylan in its notice issued with regards to the recent Armenia-Azerbaijan conflict.
"HDP lawmaker Garo Paylan's shameless accusations against Azerbaijan and Turkey and his remarks of explicitly backing Armenia are a proof of a betrayal which is not acceptable. We call on the independent judiciary and Turkish parliament to do what is necessary with regards to the aforementioned individual," ASAM said in its notice.
The far-right think tank also criticized the HDP for not putting its signature on the Sept. 28-dated joint statement issued by four Turkish political parties condemning Armenia over the clashes.
"Armenia should immediately leave the Azerbaijani lands that it has invaded, as has been also declared by the UN. Armenia should end its aggressive behavior," ASAM said.
Paylan said that he will always favor peace in the face of war policies and that he will file criminal complaint against ASAM's statement for making him and the HDP as targets.
The Turkish government has said it will support Azerbaijan in the clashes. It sharply criticized Armenia and indicated that Yerevan was an obstacle to peace.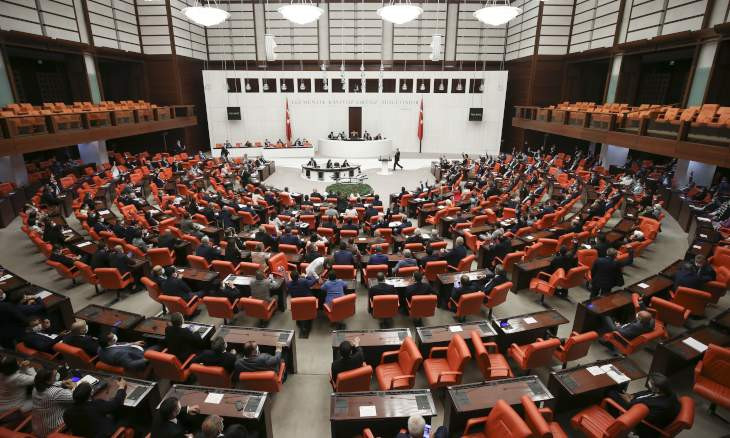 Four Turkish parties issue joint statement condemning Armenia over Nagorno-Karabakh conflict