Turkey's top court says Berberoğlu's rights violated as re-election renewed his immunity
Turkey's Constitutional Court has said that former CHP lawmaker Enis Berberoğlu's rights had been violated since the process of lifting his legal immunity had not been renewed following his re-election on June 24, 2018. The top court referred to the Article 83 of the Constitution which says: "Investigation and prosecution of a re-elected deputy shall be subject to the Assembly's [parliament] lifting the immunity anew."
Duvar English
Turkey's Constitutional Court on Oct. 9 published a detailed ruling on the application of former Republican People's Party (CHP) lawmaker Enis Berberoğlu, saying that the politician's rights had been violated since legal proceedings against him should be have been suspended due to his re-election as a member of parliament on June 24, 2018.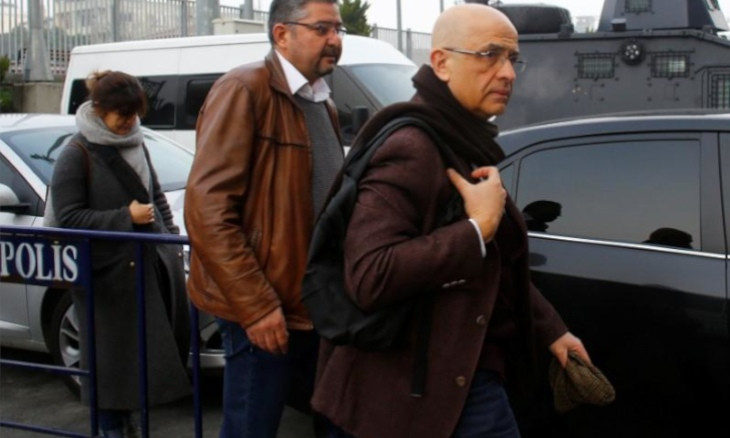 Lawyer calls for reinstatement of Berberoğlu's parliamentary rights after Constitutional Court decision
The top court said that it is against the law for the trial process to continue against a lawmaker unless the parliament lifts his immunity again. Berberoğlu had his immunity lifted for the parliamentary term of 2015-2018, but his re-election in the June 24, 2018 election renewed his immunity.
The top court referred to the Article 83 of the Constitution in its decision which says: "Investigation and prosecution of a re-elected deputy shall be subject to the Assembly's [parliament] lifting the immunity anew."
"Although he was re-elected as a lawmaker, the legal proceedings against him continued and there has been a violation of the 83rd article of the Constitution. Therefore, it has been concluded that his right to stand for election and to conduct politics, which is secured by the Constitution's 67th article, has been violated," the Constitutional Court said in its ruling.
Apart from a violation of the right to conduct politics, authorities also violated Berberoğlu's right to personal liberty and security, due to his continued imprisonment despite his re-election as a member of parliament on June 24, 2018, the Constitutional Court said.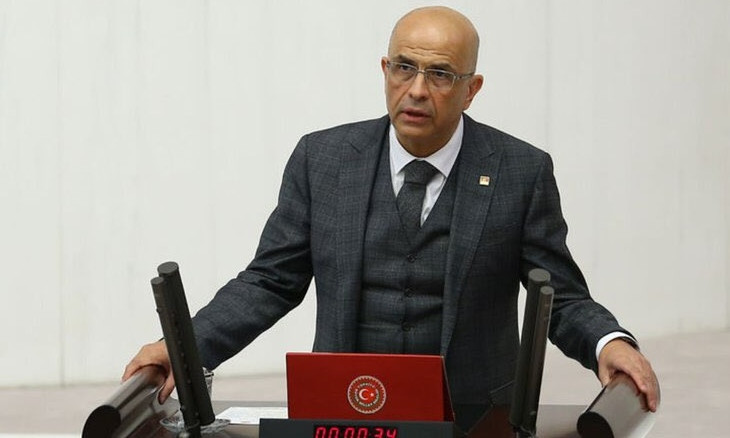 Turkey's Constitutional Court finds rights violations in former CHP lawmaker Berberoğlu's case
The top court said that the ruling will be sent to the Istanbul 14th Heavy Penal Court so that a re-trial takes place for the outcomes of the violations to be eliminated.
Berberoğlu was sentenced to five years and 10 months in jail in the case into a story on National Intelligence Agency (MİT) trucks filled with weapons bound for Syria. He was accused of providing footage of the trucks to journalist Can Dündar and was sent to prison in 2017.
He was re-elected to the parliament in the June 24, 2018 elections but was not released from jail until Sept. 20, 2018, when the Court of Cassation postponed the execution of the sentence due to his re-election as a lawmaker.
On June 4, Turkish parliament stripped Berberoğlu of his deputyship, along with two other lawmakers from the Peoples' Democratic Party (HDP). After this move, Berberoğlu was arrested again to serve the remaining of his sentence. But on the same day, Berberoğlu was transferred from open prison to house arrest as part of measures against the novel coronavirus.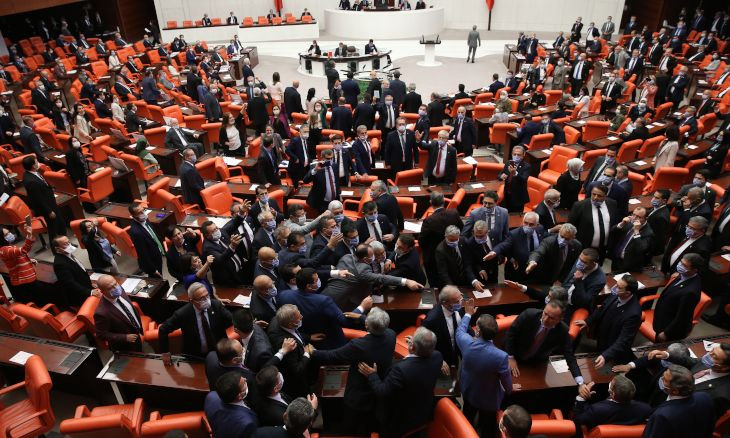 Opposition deputies' expulsion is 'unconstitutional as re-election renewed their immunity'