Second Istanbul local court rejects Berberoğlu's appeal for retrial, ignoring top court's ruling
Istanbul's 15th High Criminal Court has rejected former main opposition Republican People's Party (CHP) deputy Enis Berberoğlu's demand for a retrial, days after another local court similarly ignored the Constitutional Court's ruling in his case.
Duvar English
Istanbul's 15th High Criminal Court rejected an appeal filed by former main opposition Republican People's Party (CHP) lawmaker Enis Berberoğlu for a retrial, ignoring the Constitutional Court's ruling in his case.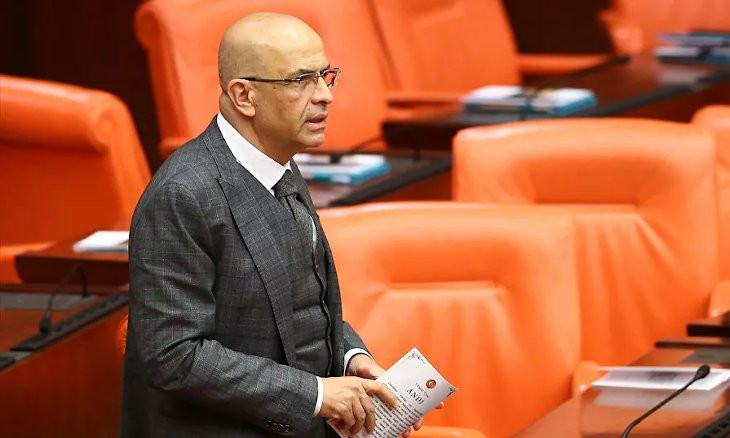 Local court rejects Enis Berberoğlu's retrial demand unconstitutionally despite top court ruling
The court rejected the appeal deciding that Berberoğlu may submit to Istanbul's Regional Court of Justice a request for further action on the decision of the top court, state-run Anadolu Agency reported on Oct. 23.
This is the second time that the the Sept. 17 ruling of the Constitutional Court has been ignored.
The Constitutional Court ruled on Sept. 17 that Berberoğlu's right to be elected and engage in political activities and right to personal liberty and security had been violated. The top court then sent a copy of its ruling to Istanbul's 14th High Criminal Court for a retrial in order to eliminate the consequences of the violation, however this was turned down by the local court on Oct. 13.
Parliament Speaker Mustafa Şentop said on Oct. 23 the decision of the Constitutional Court is binding. "The court must comply with this decision," he said.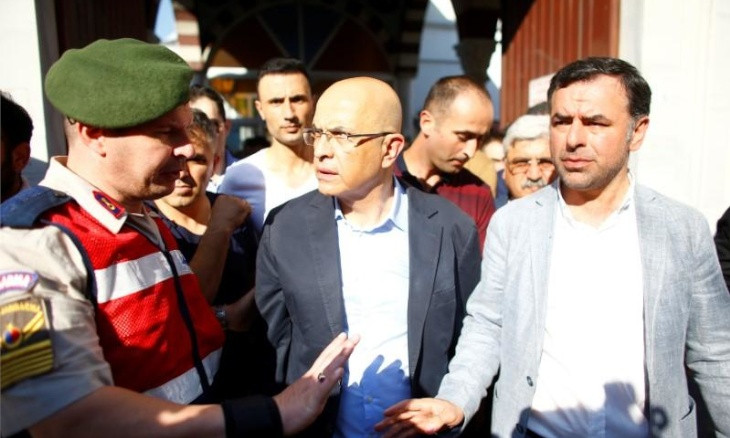 Turkey's top court says Berberoğlu's rights violated as re-election renewed his immunity
Berberoğlu was sentenced to five years and 10 months in jail in the case involving a 2014 story on National Intelligence Agency (MİT) trucks filled with weapons bound for Syria. He was accused of providing footage of the trucks to journalist Can Dündar and was sent to prison in 2017.
He was re-elected to the parliament in the June 24, 2018 elections but was not released from jail until Sept. 20, 2018, when the Court of Cassation postponed the execution of the sentence due to his re-election as a lawmaker.
On June 4, Turkish parliament stripped Berberoğlu of his status as a deputy, along with two other lawmakers from the Peoples' Democratic Party (HDP). After this move, Berberoğlu was arrested again to serve the remaining of his sentence. But on the same day, Berberoğlu was transferred from open prison to house arrest as part of measures against the coronavirus.
During the trial process, Berberoğlu applied to the Constitutional Court saying that it is against the law for the trial process to continue against a lawmaker who has automatically gained immunity from prosecution with re-election. He said that his continued imprisonment despite his re-election as a member of parliament on June 24, 2018 had violated his rights.
After the Constitutional Court ruled that Enis Berberoğlu's rights were violated, his lawyer Murat Ergün has called for the reinstatement of the deputy status.