Davutoğlu says his 2013 visit to Gülen was 'authorized' by Erdoğan
Ahmet Davutoğlu, who served under Erdoğan as foreign minister and then prime minister until 2016, said that it was Erdoğan who authorized him to visit U.S.-based Muslim cleric Fethullah Gülen at his Pennsylvania compound in 2013.
Duvar English
Former Turkish prime minister and Future Party founder Ahmet Davutoğlu has said that he visited U.S.-based Muslim cleric Fethullah Gülen in 2013 upon the instructions of the then-prime minister Recep Tayyip Erdoğan.
Davutoğlu said that the meeting with Gülen took place at the latter's Pennsylvania compound in an attempt to persuade him to return to Turkey "upon Erdoğan's assignment."
"I have not undertaken this attempt on my own. Other than that incident, I have not met with this person [Gülen] anywhere else," Davutoğlu told journalist Murat Sabuncu from T24 on Nov. 6.
Davutoğlu said that his 2013 meeting with Gülen, once Erdoğan's ally, took place as part of his visit to the United States, where he also attended a United Nations General Assembly meeting in New York.
Davutoğlu said that after he returned to Turkey, he presented a report to Erdoğan about his meeting with Gülen.
Gülen, who lives in self-imposed exile in Pennsylavnia, is now branded by Erdoğan a "terrorist." The Turkish government says he organized the coup attempt of July 2016 and has since designated his network as a terrorist group, dubbing it Fethullahist Terror Organization, or FETÖ.
Davutoğlu served as foreign minister between 2009 and 2014 and later as prime minister until 2016, before falling out with Erdoğan. On Sept. 13, 2019, he announced his resignation from the ruling Justice and Development Party (AKP), saying that the party was no longer able to solve the country's problems and no longer allowed internal debate.
In December of 2019, he founded the conservative Future Party, saying that Turkey needs a new democratic order based on equal rights and freedoms.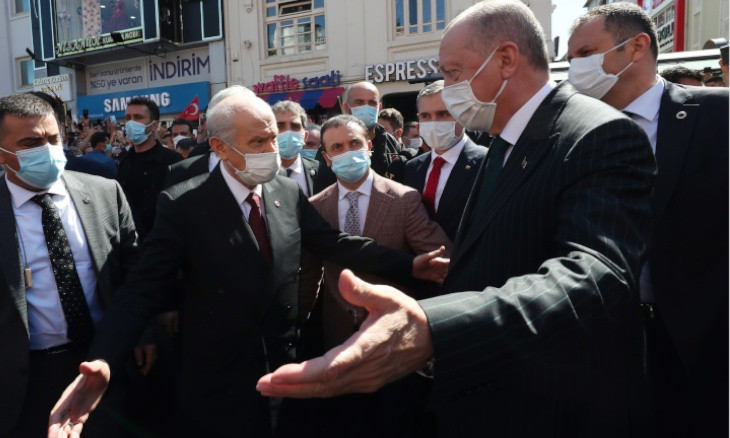 Opposition leader Davutoğlu: Bahçeli will make U-turn, leave Erdoğan out in the cold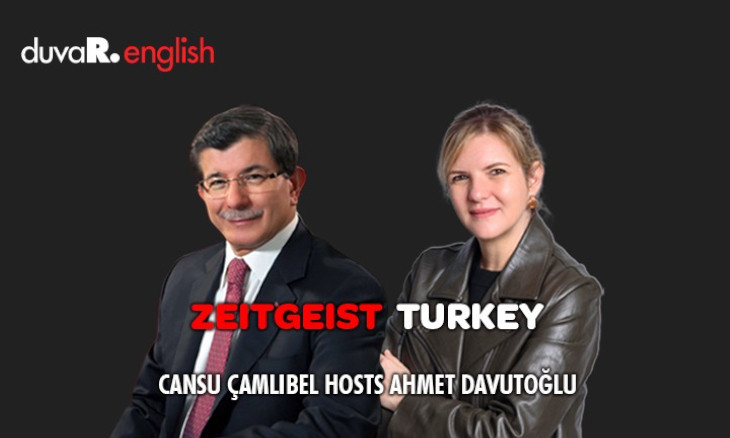 Zeitgeist Turkey | Episode 12: Cansu Çamlıbel hosts Future Party leader Ahmet Davutoğlu