Tensions run high in Turkey's parliament, as deputies fight yet again
Tensions ran high in Turkey's parliament on Dec. 8, with fights erupting throughout the day. A fist fight erupted after a row between Interior Minister Soylu and CHP Group Deputy Chair Özgür Özel.
Duvar English
Tensions ran high in Turkey's parliament on Dec. 8 during talks for the 2022 budgets of the Interior Ministry and Industry and Technology Ministry.
Brawls erupted throughout the day and the deputies engaged in fist fights twice. Both fights were triggered by Interior Minister Süleyman Soylu.
While the first fist fight took place after Soylu called main opposition Republican People's Party (CHP) deputy Erkan Aydın a "liar," the second erupted after CHP Group Deputy Chair Özgür Özel criticized the minister for not responding to the questions asked by opposition lawmakers.
In an angry speech, Soylu slammed deputies of the pro-Kurdish Peoples' Democratic Party (HDP) and the CHP, who protested the minister. He was seen to be infuriated at one point, as he lost his temper and started yelling at lawmakers.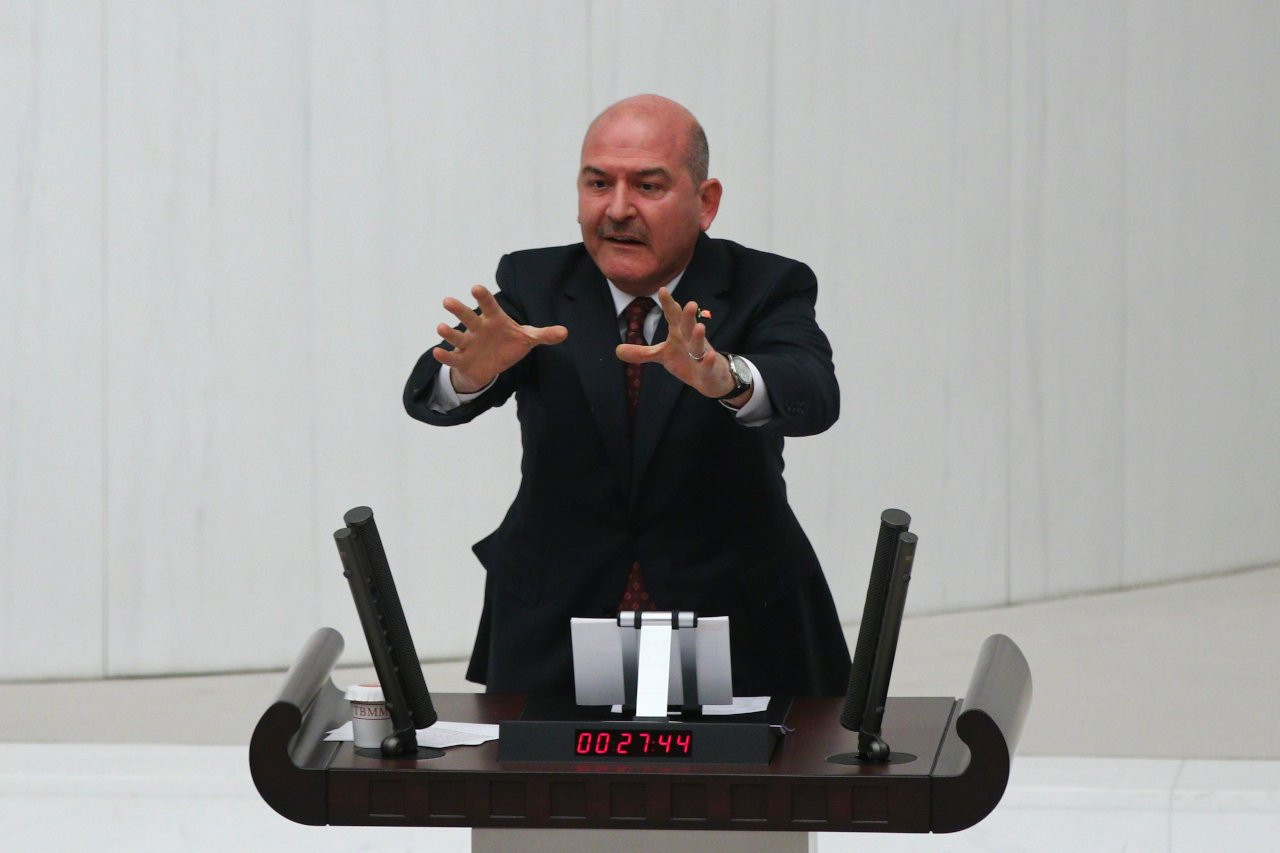 Following Soylu's speech, Özel addressed parliament and slammed ruling Justice and Development Party (AKP) deputies for strongly applauding the minister. Özel said that Soylu asked the deputies to give a standing ovation to Turkish soldiers, but acted as if he was the one receiving it.
Feeling insulted by Özel's remarks, AKP deputies, as well as Soylu, tried to approach the deputy, which triggered a fist fight. Soylu was heard insulting Özel at one point as AKP deputies tried to prevent him from approaching the deputy.
Meclis'te yine kavga: Soylu locadan çıkıp Özel'in üzerine yürüdü

— duvaR (@gazeteduvar) December 8, 2021
Similar to the previous fights in parliament, the deputy most active in the fight was AKP lawmaker Alpay Özalan, who was the first to approach Özel.
Soylu said that he will file a complaint against Özel, who said that he will do the same.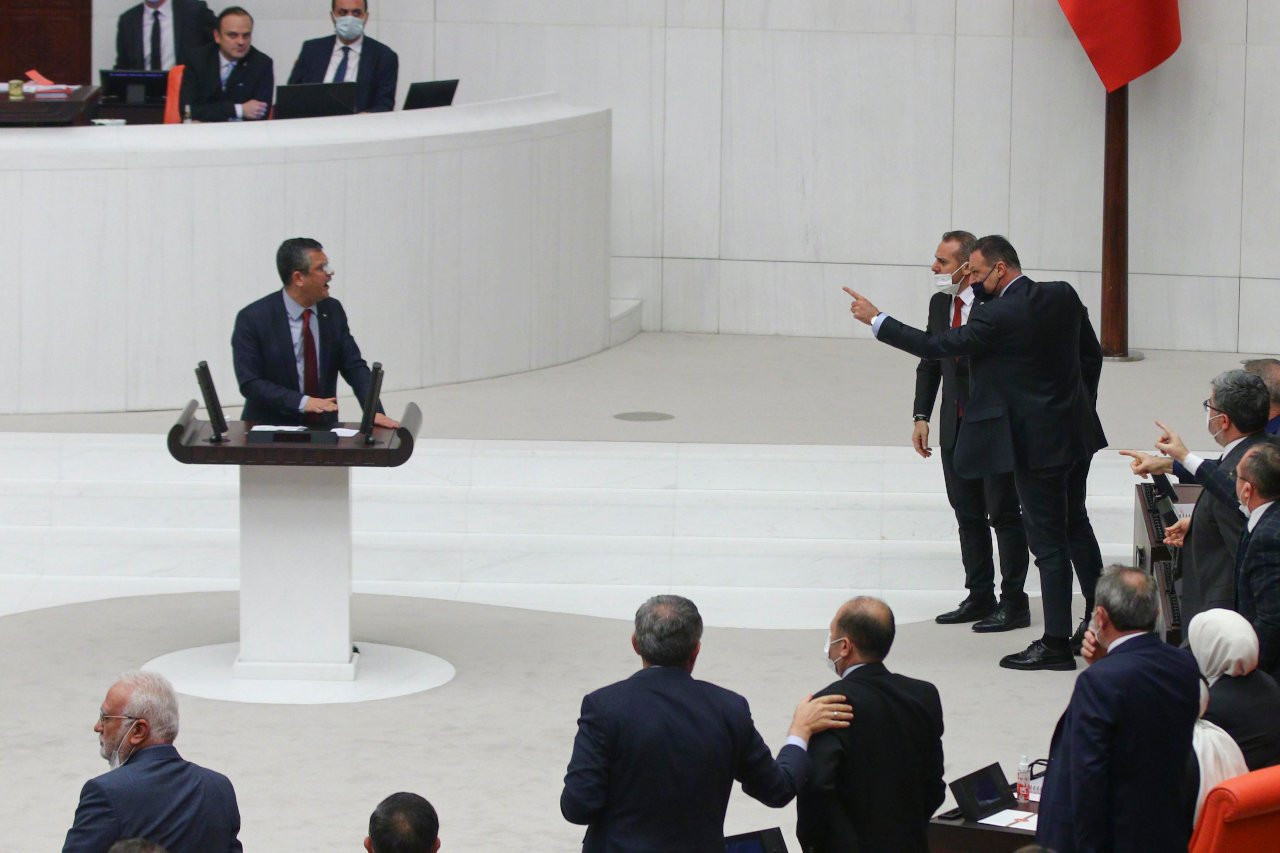 The budgets of both ministries were approved in parliament early on Dec. 9.